BNGBNGMCR are here with their first proper long effort, a DVD called KYFB.  Featuring the whole crew and friends, filmed over the course of three years with old / battered / glitchy / wrecked VX tape cameras, this is what you'd call a raw UK street video.
We jumped at the chance to host KYFB on our channel, having admired BNGBNGMCR's efforts for the past few years.  Things to do: grab some tinnies and get comfy for the video, then have a look at some photos and a bit of info below.
---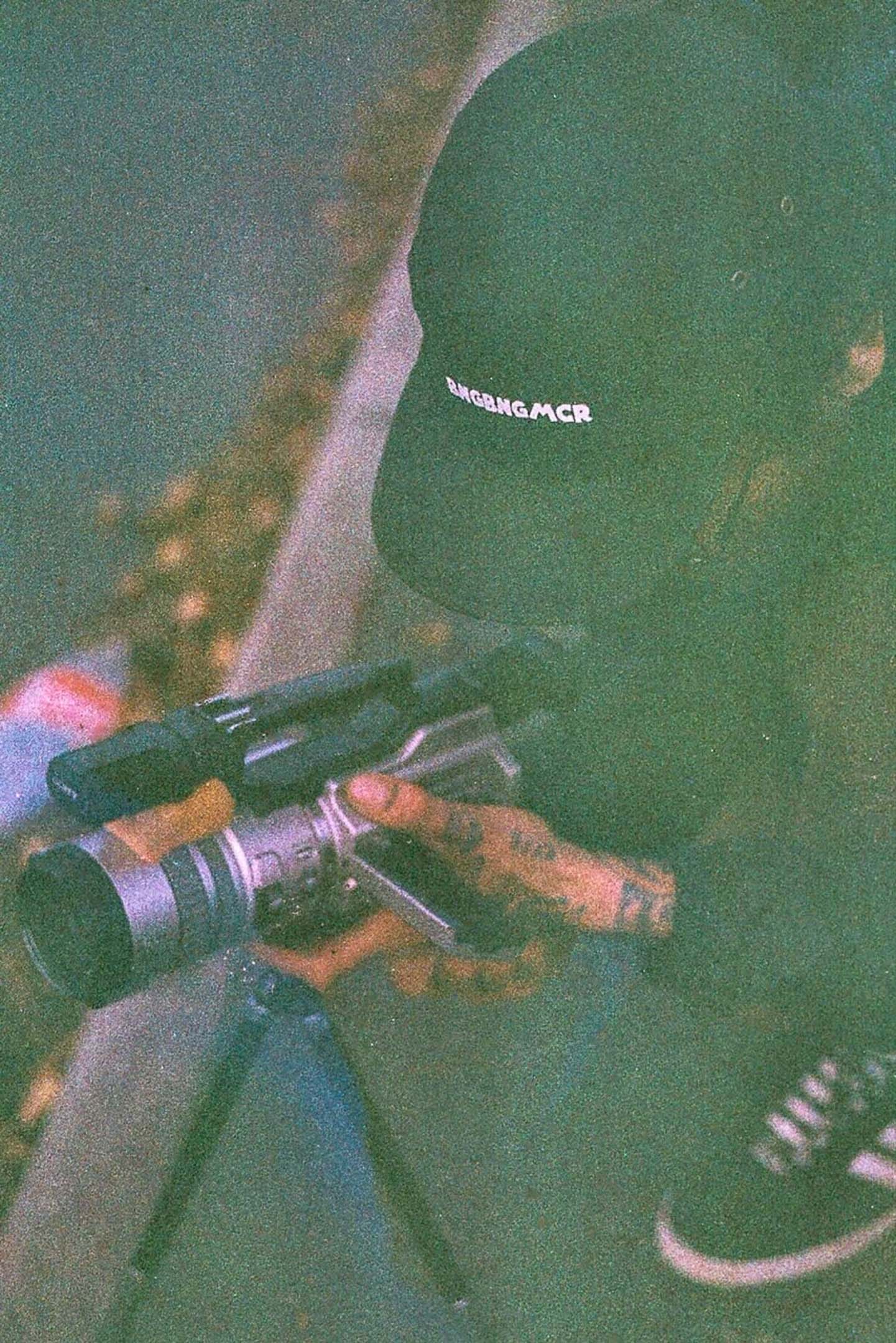 Q&A with Thaddeus O'Callaghan
---
– Who's in the main crew?
There's Ben, Kayden, George, Toby, Chris, Gary, Tariq, Darby and myself (Tad).
– Apart from lots of random street humans, who else appears in the video?
Can expect to see, Dom O'mahoney, Olly Rendal, Bogeye, Aaron Heywood, Cillian Singleton, Danny Crook, Haz Kinder, Louis Robinson, Ric, Matty F, Kris Bunnage and Crazy Pete.
---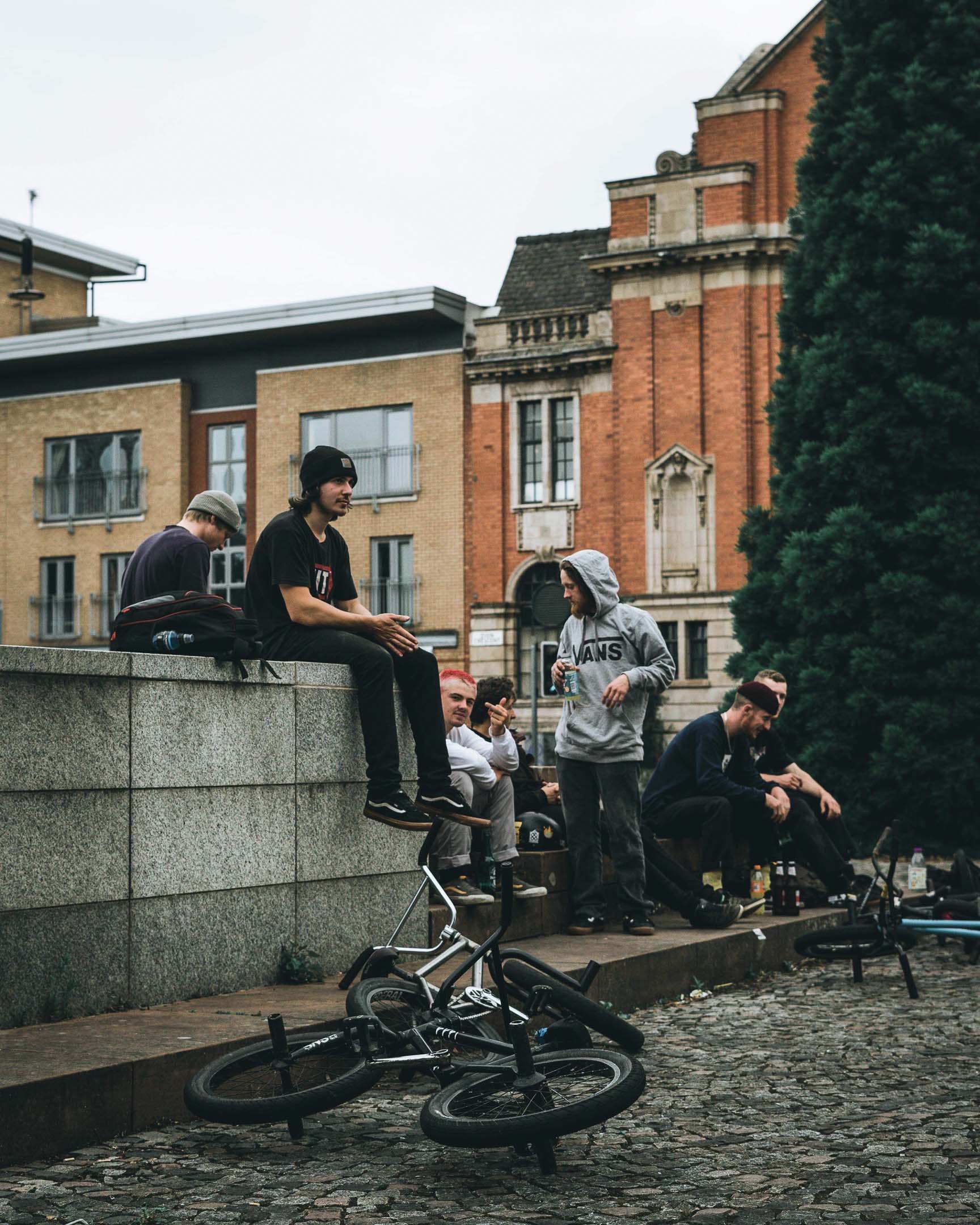 ---
– Was most of the DVD filmed around Manchester? Where else did you film?
Majority of it is Greater Manchester those little towns have some lovely hidden gems, few bits from Leeds, Liverpool and of course BCN.
– How long did it take from filming the first clip to finishing the edit?
A long stressful 3 years, haha.
– What was the original plan for premiering the video?
Just to premiere it in a boozer with all the boys really and have a good piss up.
---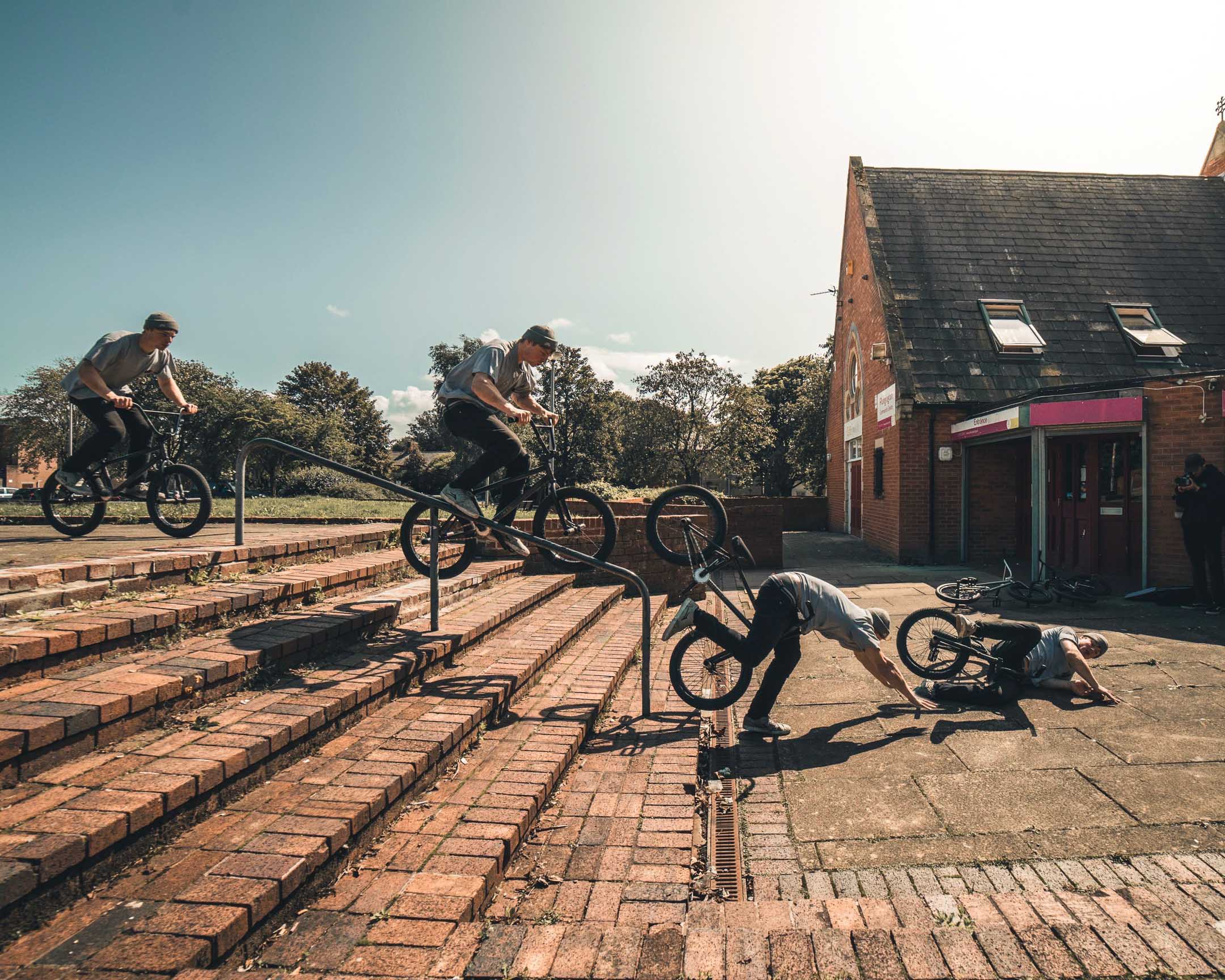 ---
– What does KYFB stand for?
KILL YOURSELF FOR B-ROLL.
– Which clips took the longest to film?
I'd say the 2 longest that stick out for me was Darby's ender and Tariq and George battling some long arse rail for the same trick.
– What's coming up next for you guys?
You'll just have to wait and see.
---