We just got back from Butcher Jam 2018! This was a wild weekend of pure BMX – amazing riding at an awesome park, good crowds, good vibes and a party atmosphere.
Check out our coverage of the event above, with big moves from the likes of Daniel Dhers, James Jones, Justin Dowell and Marin Rantes on the spine ramp and the huge skatepark.
---
Video and photos by Scott Connor
---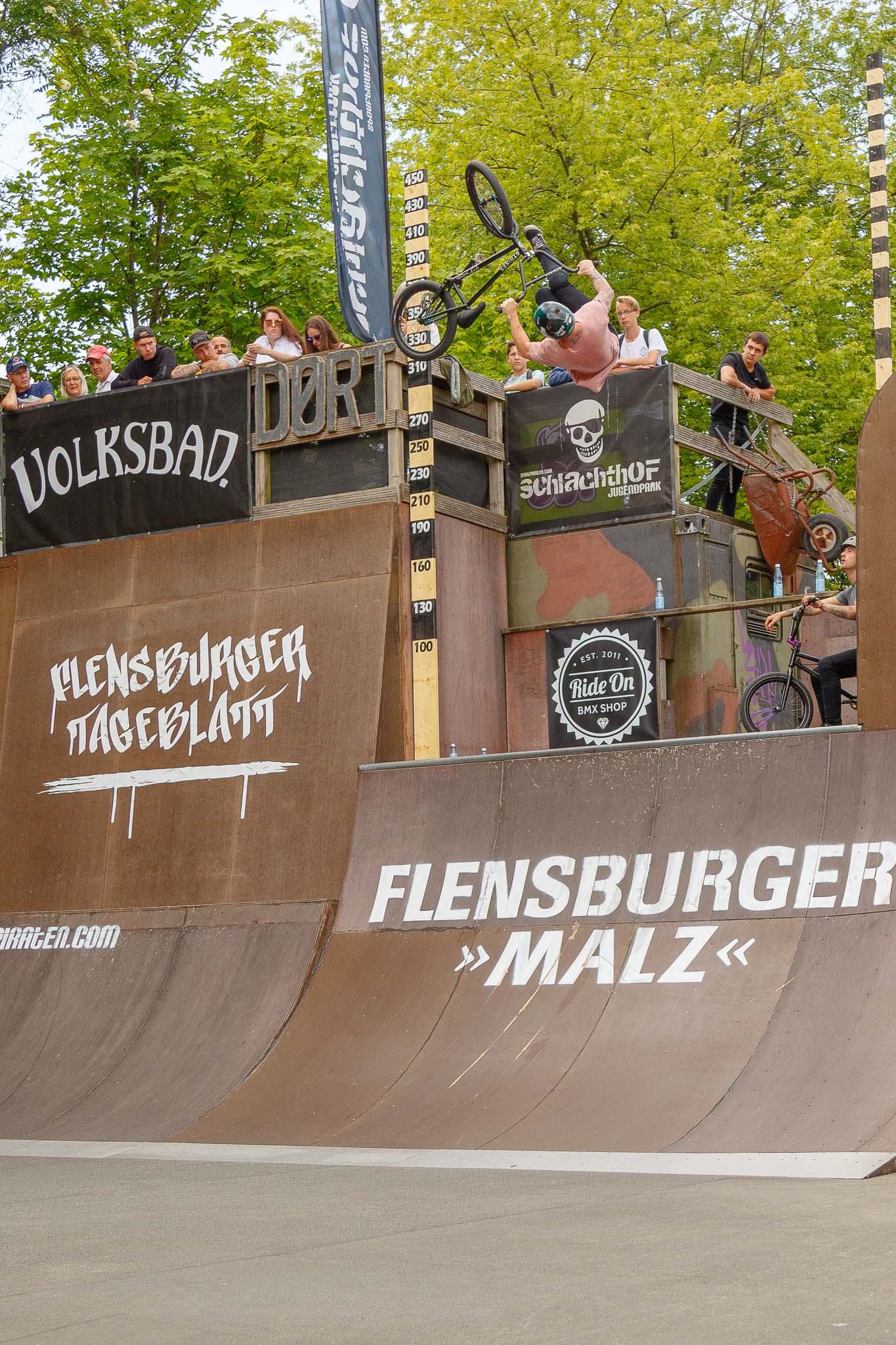 ---
Flensburg was the setting for Butcher Jam – a picturesque German town on the banks of a fjord, just south of the Danish border.
In Germany, Flensburg is known for its beer Flensburger Pilsener, also called "Flens", the greeting Moin Moin and the large erotic mail-order companies Beate Uhse and Orion.  In BMX, Flensburg is known for its great skatepark and of course Butcher Jam!
The Schlachtof Skatepark yet again provided a spectacular setup for a full weekend of good times. The wide open layout and tall wooden ramps of the skatepark made for some heavy runs… Marin Rantes ended up taking the win with a pretty flawless show that you can see above.
Check out our video above and the gallery below, plus the official highlights video, and make sure you don't miss this jam next time… It's happening a little later next year – 7th – 9th June 2019. We'll be there, will you?
Shout out to Sportpiraten and Schlachthof Skatepark for the rad times!
---