Alex Coleborn is a basically a British institution in his own right.  One of the most successful and respected park riders of our times, with one of the most popular signature park frames ever made: The Total Hangover.  It has to be among the longest-running signature products in the UK as well.
Aside from all that hype, Coleborn is also a great dude, funny to be around, quick to take the piss…  That's what we like about him.  Our man Adam Lievesley caught a session with Alex at Banbury just before the Coronavirus lockdown – scroll on for some bike info and some great riding.
---
Photos by Adam Lievesley
---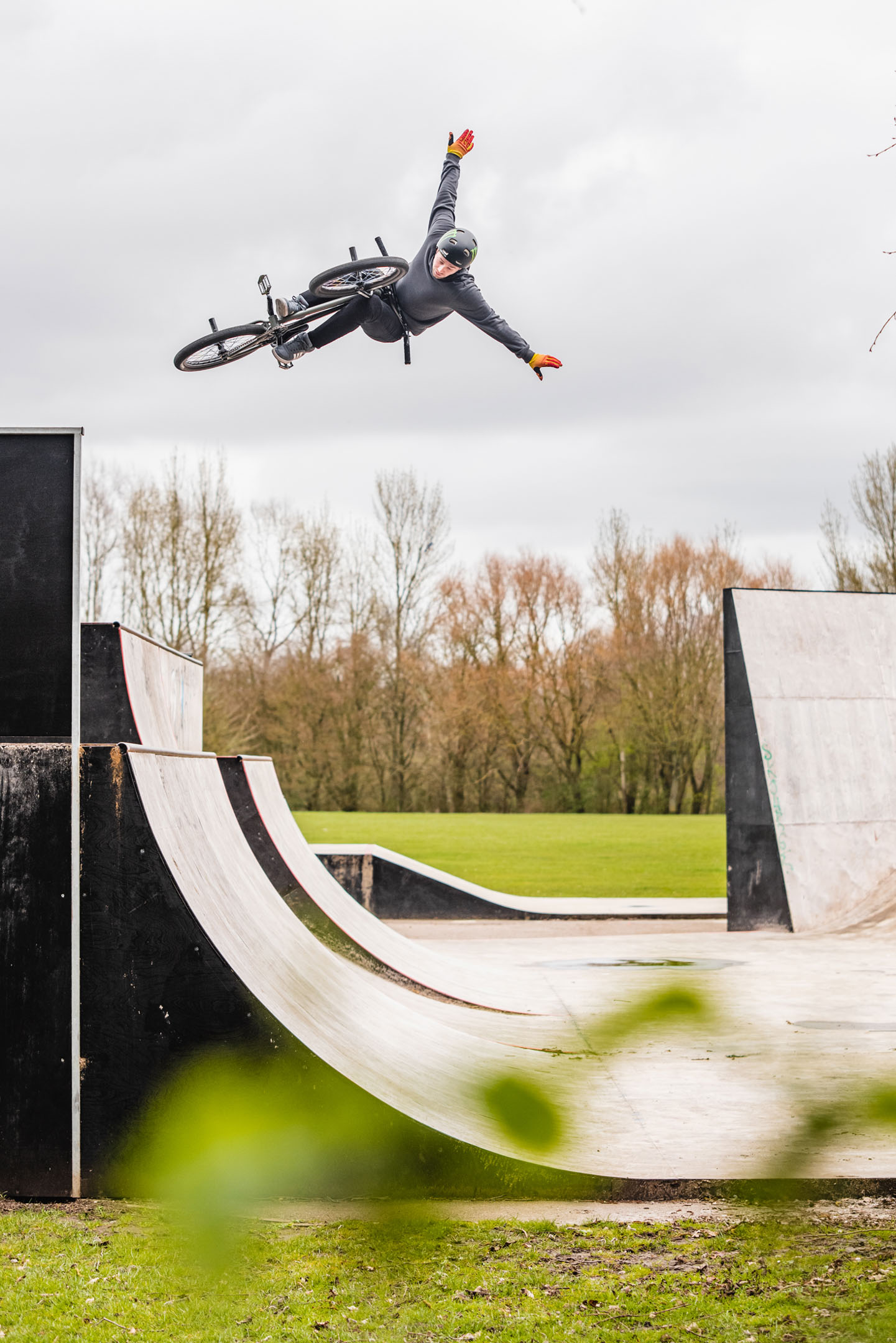 Q&A with Alex Coleborn
---
– Hows the new bike feeling? How long you been on this one?
It's feeling good, can't beat a fresh set up! been on it for about 3 weeks now.
– Where have you been riding on this bike since you built it?
Mainly just Corby and then Banbury to shoot the photos for the bike check.
– Whats your fav thing about this bike?
I'd 100% say the paint colour, I've wanted a gun metal grey bike for a while now so I was stoked to finally get one!
---