We're unashamedly big fans of Matt Cordova's riding, so we were pretty excited for him when Verde announced he'd be having his own frame.  It's a slick piece, with some classy little graphic touches and a very nice seatstay bridge.  This is what Verde have to say about the Fides frame:
Matt Cordova's riding demands more, so we created the Fides frame. The name Fides is Latin for "Good Faith." The frame's name, art, and design were all formed under Matt's direction. He wanted a strong frame with a tall standover that needed to be light enough to blast on all terrains. The Fides is built for high speeds and higher altitudes.
Now that stock has landed in the UK, we caught up with Matt and asked him a few questions about the frame.
---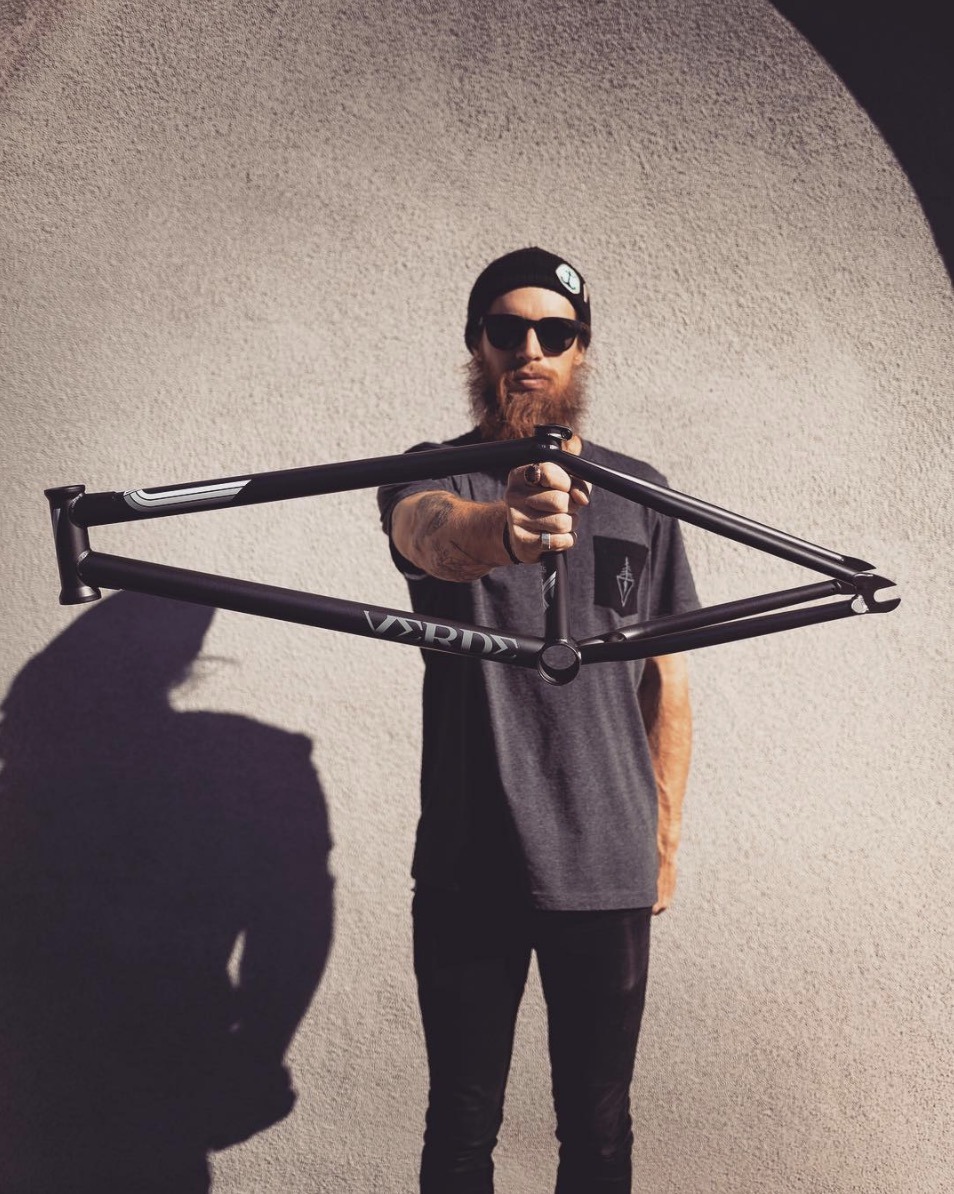 ---
– What's it like having a signature frame?
It's pretty rad man, I am extremely grateful for the chance to have my own frame.
– What input did you give for the geometry, what were you looking for?
Geometry was all up to me. I just wanted something that worked well for transition riding.
– How about the graphics, what's the vision for those?
For the graphics I based it off of the AMF years of Harley Davidson. Not sure why but those graphics always looked cool to me.
---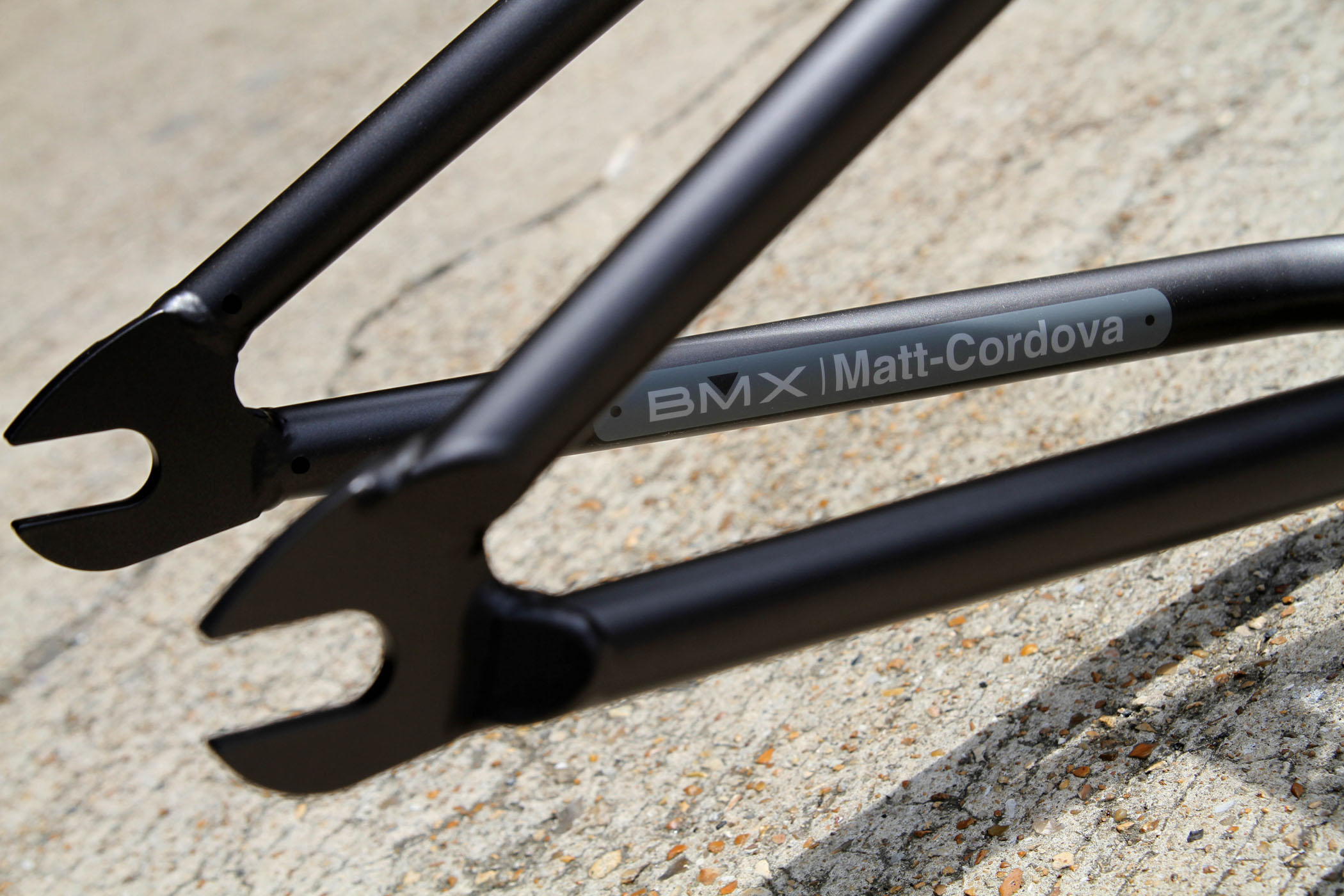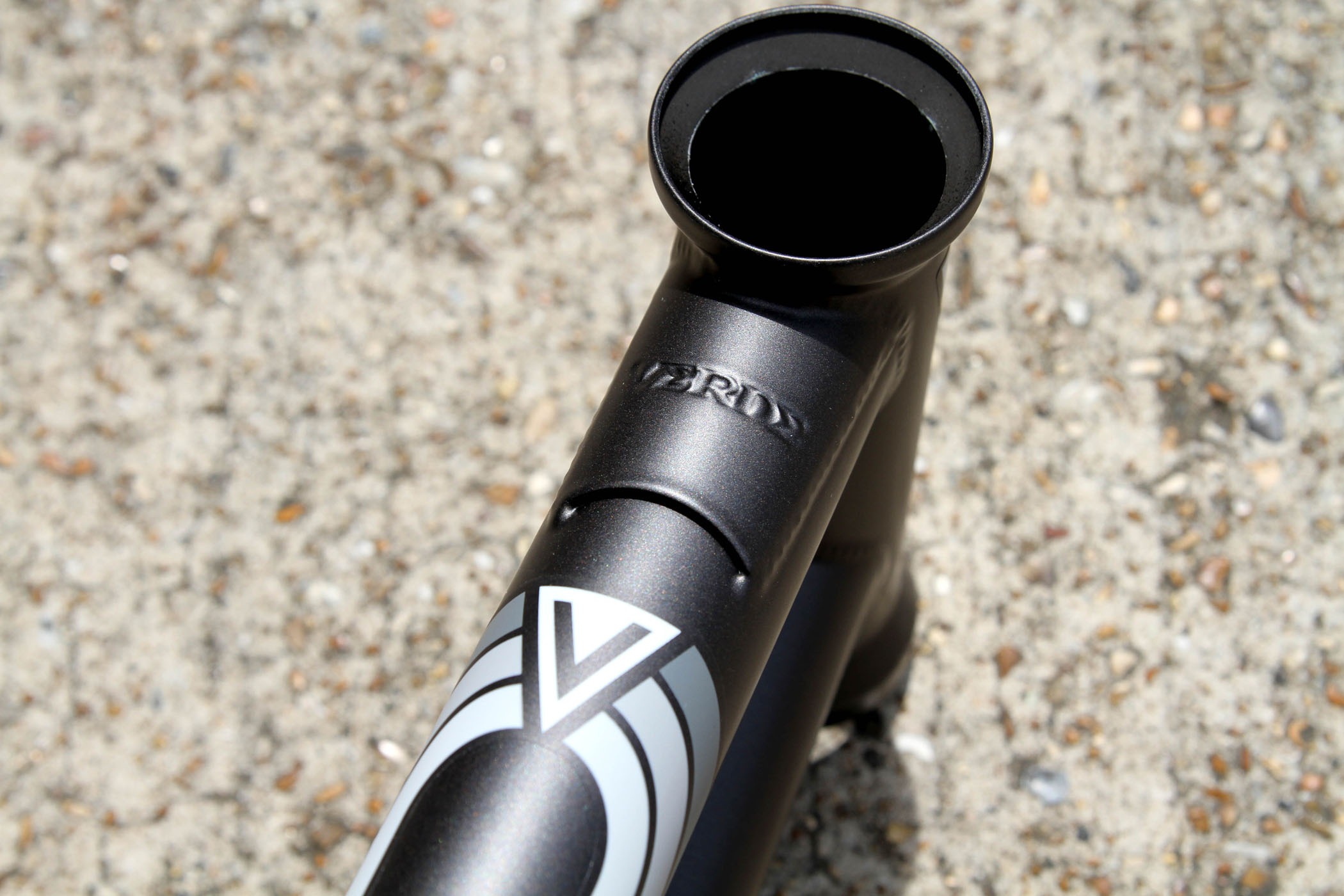 ---
– These are out now… Have you seen any out in the wild yet?
I've seen a couple in the wild, which was pretty cool.
– What are you listening to right now?
Right now Ultimate Spinach "Suite: Genesis of Beauty" is ripping through the speakers.
– When can we expect a promo video for the frame?
There is a frame promo/welcome to Verde video in the works right now, hopefully have that finished up soon!
– What's coming up for you for the rest of the summer?
Rest of summer is pretty hectic with travel and some contests.  Trying to squeeze in a riding/camping trip during all the chaos.  Also trying to finish my Verde video and my Fast and Loose part.  Then it's full throttle on editing the DVD.
---