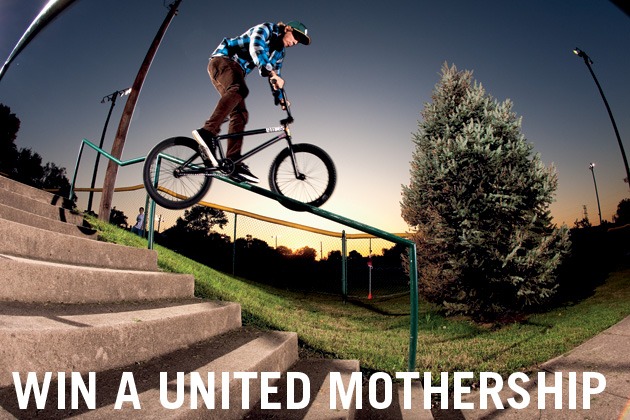 Here it is! Your chance win yourself a United Mothership. If you have seen the epic interview of Nathan Williams in our recent issue (135), then you've probably seen the page on how to 'wwwin' his signature frame. If you haven't seen it, well go buy yourself a copy because it's one hell of a article.
So your wondering how to win this amazing prize. Firstly check out the spec, and admire the lovely colour, because it might just well be yours!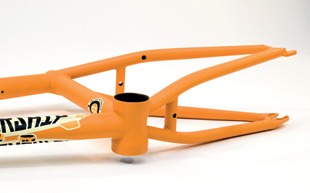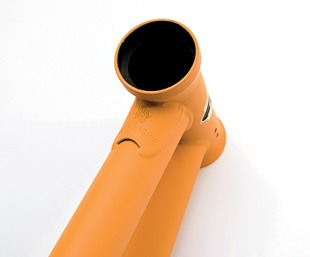 Spec
Toptube lengths available: 20.5″, 20.8″ & 21″
Gyro Tabs: Removable
Brake lugs and tabs: Removable
BB Type: Mid
BB Height: 8.7 (center BB to centre TT)
Chainstay: 13.75″ (13.6″ Slammed)
Headtube Angle: 75°
Seatpost Size: 25.4mm
Dropout Size: 14mm
Weight: 4lbs 14oz / 4.65 lbs (21″ frame)
Colours: Flat black and flat burnt orange 100%HT
Lifetime Warranty
The quesiton:
What is Nathan Williams' favourite American Football team?
A: The Miami Dolphins
B: The Austin Outlaws
C: The Oakland Raiders
D: The New York Giants
E: The Tennessee Titans
F The Ohio Bobcats
Please post your answer below in the comments and make sure to put your full name and email address so we can contact you afterwards!
Good luck!
Share this post:
Useful links