Ride UK BMX Magazine – Issue 126

It's not out until tomorrow, but this is the cover of the next issue of Ride. Nike 6.0/Fit rider Alex Kennedy has scored his first cover of Ride with a toboggan while on the Fit Olde English trip to Greece.
We emailed Alex a few questions about the cover…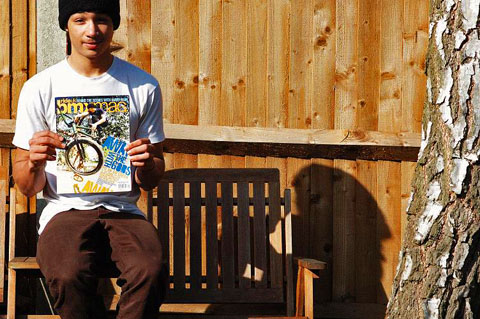 Alex Kennedy, Issue 126 coverboy…
How'd the cover photo come about?
We were about to move onto another spot and I was just cruising over this cobbled hip, did a couple of toboggans and banners asked to get the photo.
Where was it taken?
The photo was taken at some square in Athens, Greece. Quite an unusual spot really.
Did you pull it first go?
I guess I did get it first go, but it took a few more, to get the photo right.
Who, out of all your friends and family will be the most appreciative of it?
Not too sure, but probably my dad.
Which is your favorite magazine cover of all time?
Thats hard, I had a look through my collection and I'm going with Sergio Layos lookbacking. Issue no 95.
What are you going to do today?
Most likely gonna have a chilled session at my local park.
There's going to be a full update tomorrow with the features from the magazine as well as info on the latest competition. We also have a really good photo gallery from the Fit trip. Check that all out tomorrow…