TODAY IS THE DAY RTG 2014 ENDS!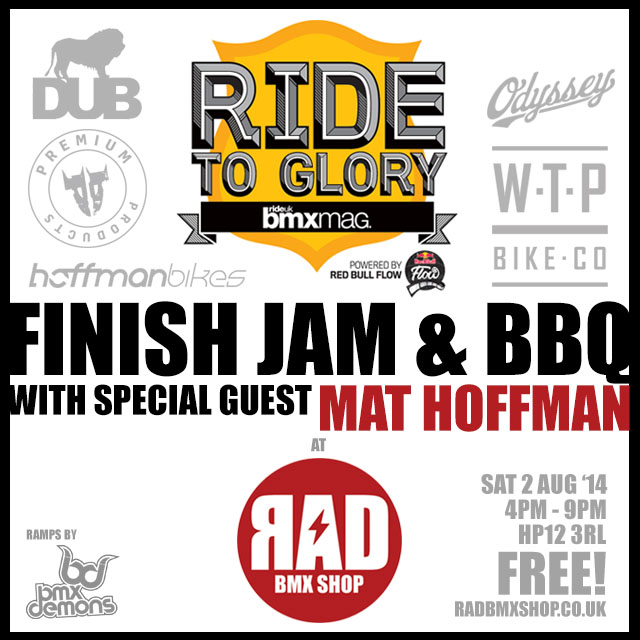 After an EPIC RTG 2014 this year, we're finishing off with a bang! If you are in the High Wycombe area today and you ride BMX then I'd seriously suggest that you get yourself down to RADBMX Shop to meet & greet with Mat Hoffman. I'm not gonna lie… I had the chance to pop down to ROM to help the lads out and actually meet Matt, and I'm incredibly gutted that I couldn't make it down today to meet the LEGEND himself, I mean it's pretty-much a 'once in a lifetime' opportunity. Just to remind you of his greatness (like you needed a reminder) we've got a great video which features the likes of Tony Hawk and other legends speaking about Mat and his career in BMX. I can't even put into words how much this guy has done for our sport. What a guy! Watch this and get yourself down to ROM today if you can make it!

HoffmanFootage from Hoffman Bikes on Vimeo.