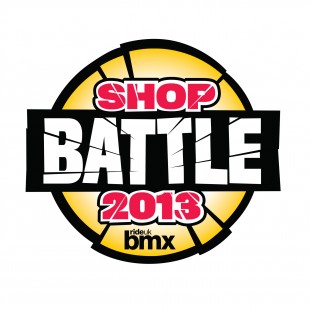 Ride UK will be partnering with The Cycle Show for a second year to run the Shop Battle contest for flow riders from BMX shops. This was a huge success last year with 30 shops entering and Lifer BMX in Tavistock taking the honours and Notion from Leeds grabbing second place.
This years Shop Battle will take place on the trade day of the Cycle Show on Thursday 26th September and will once again give BMX shops the chance to showcase their flow riders and compete against each other for a chance to win £1000 in prize money, a year of online advertising on Ride UK and a spot in the pro contests happening over the rest of the weekend.
This year Ride UK will be using BMX filming and sharing app Red Bull Flow to allow Shop Battle riders to share their clips in the run up to and during the Shop Battle.We'll also be selecting our favourite Red Bull Flow clips from Shop Battle riders and posting them on the Ride UK website over the next three months.
Do you own, work in, or are you on the flow team of your local BMX shop? Find out more on how your shop can enter here.
Check out the highlights from last years Shop Battle below, plus information on your can download the Red Bull Flow app for free. Look out for more Shop Battle related material on Ride UK in the coming weeks!
Download Red Bull Flow for your smart phone below.
Flow on App Store (iPhone)
Flow on Google Play (Android)