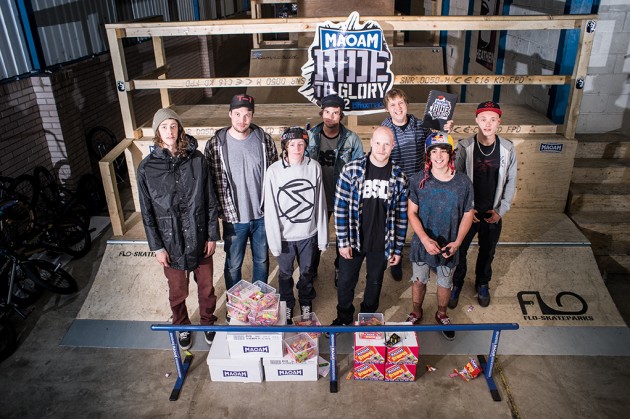 After many months, the 2012 Maoam Ride To Glory video voting has finally come to an end! We've counted up the votes and it's pretty clear who has come out on top of the voting pile this year. BSD who came in 2nd in the video votes last year to DUB BMX, have taken the number one spot for 2012! I'm sure the guys will be pretty stoked on this, congratulations to Dave Sowerby and the whole team!
Here are the final results:
BSD – 1066 votes.
Wethepeople – 797 votes.
Stay Strong – 521 votes.
Proper Bike Co – 316 votes.
S&M – 228 votes.
The Make – 100 votes.
A big thanks to all of our readers who voted! Congratulations to BSD, they will be getting some goodies from us. Unlucky to the other teams, this years Ride To Glory was definitely one of, if not the best RTG 's yet. We are already looking forward to planning next years event, so let us know who you guys think should be invited!
Once again – here's the BSD Edit! Enjoy.