This is cool news. Jason Phelan's epic Loch Down project is going to be aired on TV! It's going live on the BIKE channel 8:30pm tonight – 22nd May.
---
BIKE CHANNEL: Monday 22nd May at 8:30pm
Sky 464, Virgin Media 552 and Freesat 251
---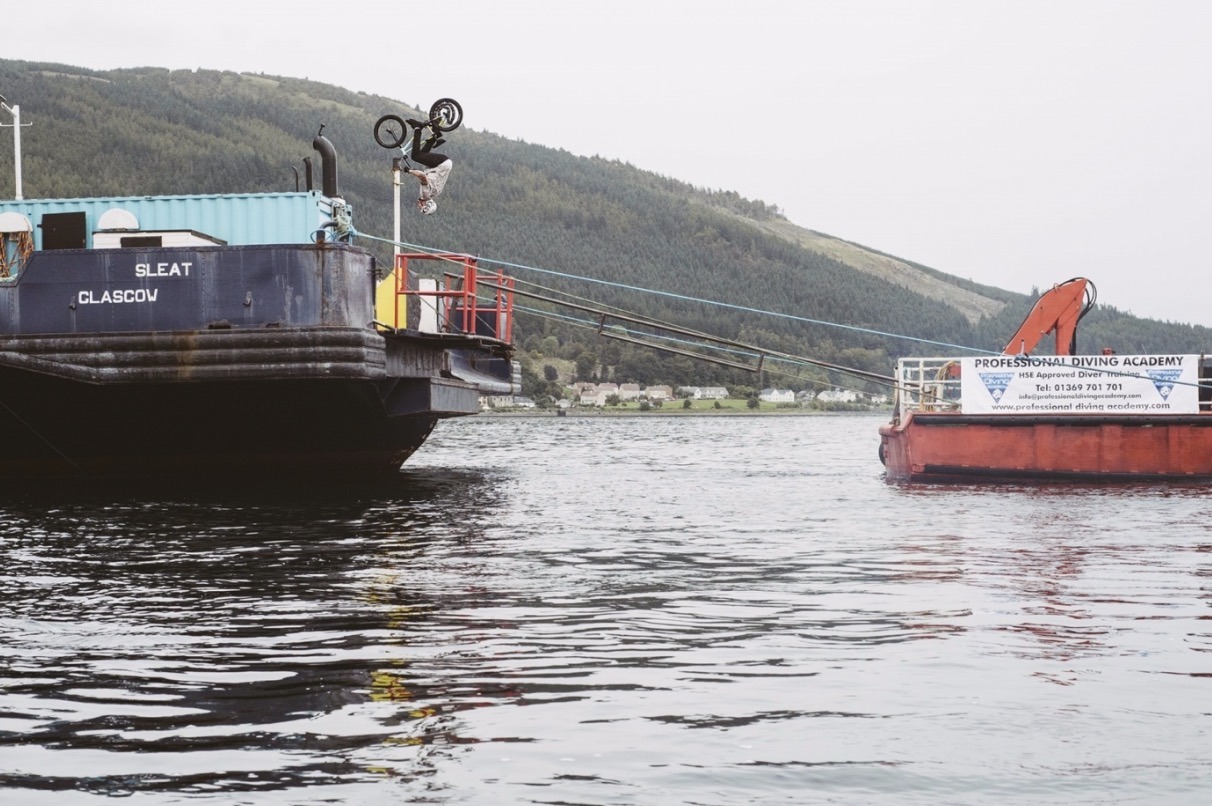 Jason Phelan's Loch Down takes BMX to the middle of the Holy Loch, Scotland. Combine deep sea diving and BMX and you get one hell of an idea. Jason has teamed up with The Professional Diving Academy (PDA) in Dunoon, Scotland to take BMX to the sea.
GT Bicycle's Jason Phelan's Loch Down video concept saw him crowdfund one of the craziest BMX projects ever seen. Building a series of jumps on a Loch in Scotland as well as head beneath the Loch in a diving cage, Phelan brings his usual approach of anything is possible to this incredible BMX documentary.
BIKE Channel founder and CEO Filippo Ubaldini said "It's projects like this that we love to show on BIKE Channel. Jason's dream and approach is captured beautifully in this film and the way he puts his body on the line over and over again to land tricks with the astounding Loch backdrop is breathtaking."
---