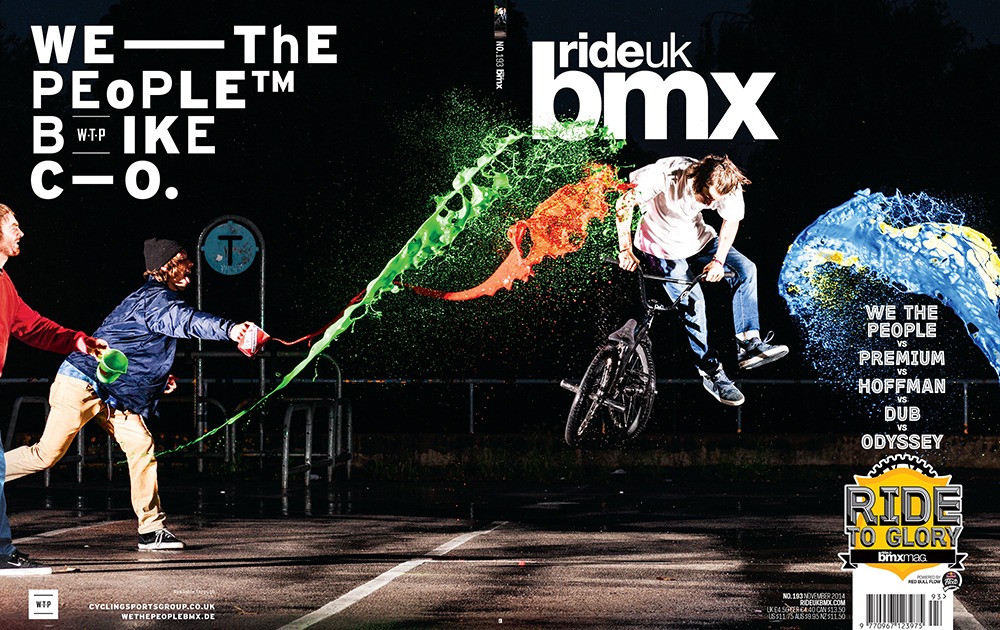 After a wet and hungover day in Leeds, our itchy feet were kicking in so we shot this re-create a cover challenge of Mike Curley whopping it in an empty car park on the outskirts of town. I guess the original photo back in 2009 was so good that a second inferior attempt could still be used for the cover of our Ride To Glory 2014 issue.
Photo by: Joe Bailey
Thanks to Wethepeople for helping us create this cover wrap. The Ride To Glory issue comes with the RTG14 DVD and is available on the 20th October 2014.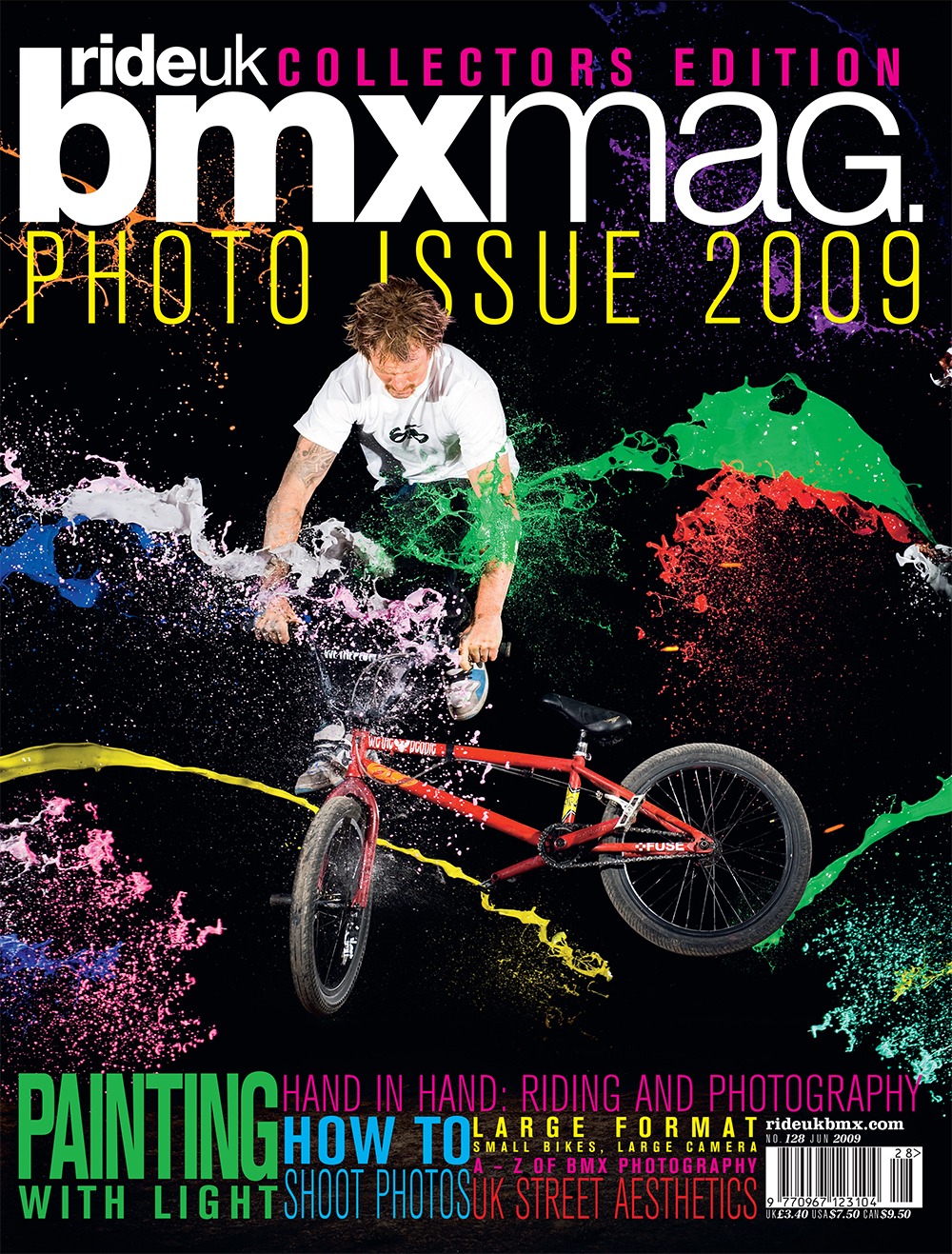 Here's the original cover. Jason Phelan from issue 128, June 2009. Photo by Nathan Beddows