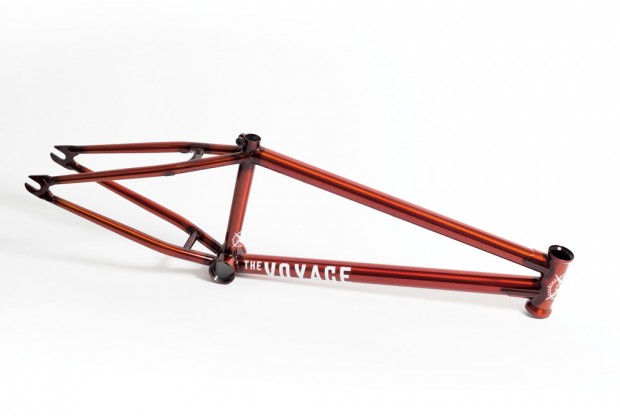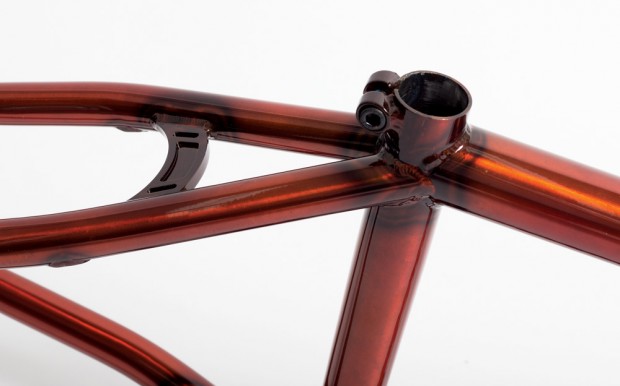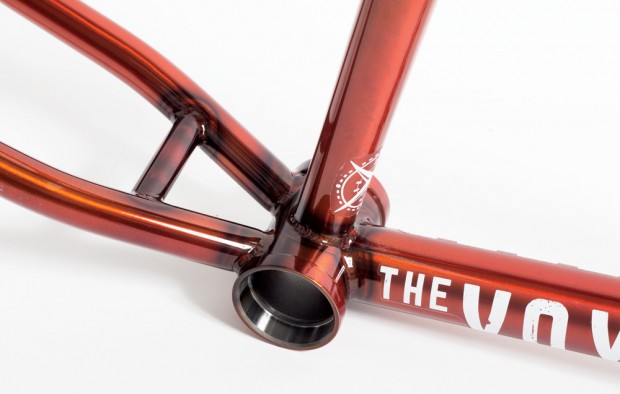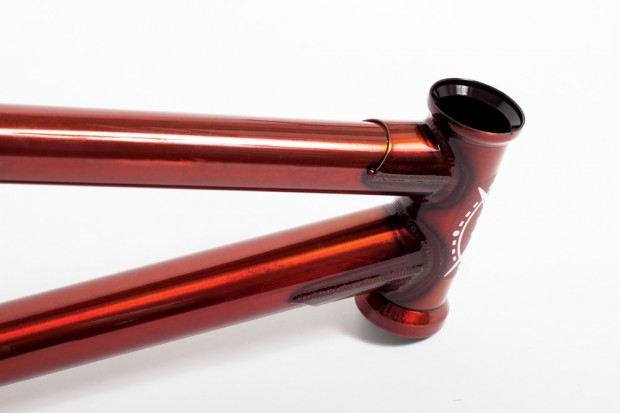 United Voyage
Everyone has been drooling over this in the office. Rightly so, it looks so good in the trans orange! Geoff Slattery's Voyage signature frame from United is constructed from 100% seamless Japanese 4130 cromo and has top and down tube gussets along with thicker tubing at key stress points. It's a simple and solid frame designed specifically for Geoff to go crazy on, which invariably he does on a daily basis. This is also available in high gloss green and gloss black which again looks spot on.
Specs:
Top Tube: 20.75″ . 21″ . 21.25″ . 21.5″
Chain Stay Length: 13.75″
Angles: 71 degree seatube, 74.5  degree head angle
Bottom Bracket: 11.6"
Weight: 4.9 lbs
Colours: High gloss black, trans orange, high gloss green.
RRP: £269.99