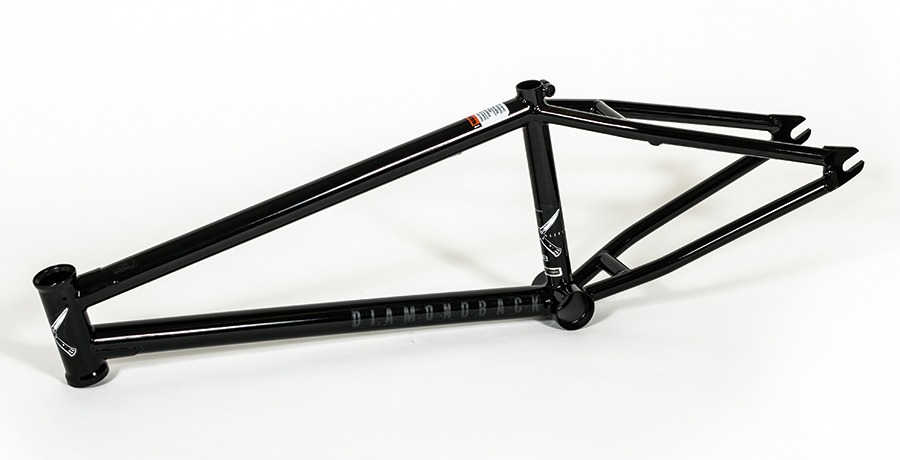 Diamond Back
NightSeeker
Pioneers of BMX back in the early days there's nothing much Diamond Back do not know about frames. Here we have Ben Hucke's signature Nightseeker. Ben rides both park and street, really, really well and this beast caters for that and more. Full chromoly and heat treated after welding it has a double butted top and down tube, integrated headtube, mid BB, tapered chain stays and an integrated seat post clamp. High quality craftmanship and built to last.
Specs
Top Tube: 21" 
Chain Stay Length: 13.65"
Angles: 71 degree seatube, 75 degree head angle
Bottom Bracket: 11.6"
Weight: 4.9 lbs
Colours: Black, Blue
RRP: £275.00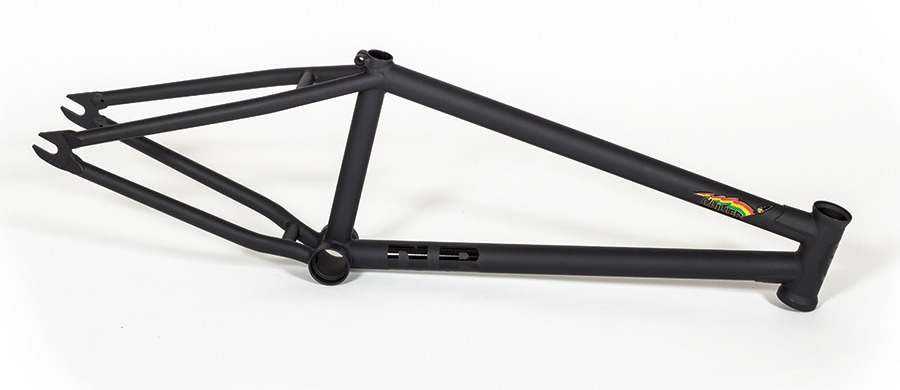 Federal x Dub
Chiller
Here's the new Federal X Dub 'Chiller' co lab frame. 3 months testing to perfect it and it's looking good. Federal's 4130 Sanko tubing is used throughout here with a tapered rear end and plenty of tyre clearance. No brake mounts as standard and looking slick in this awesome matt black finish. The geometry is tight and responsive making it ideal for street jibs. 
Specs
Top Tube: 20", 20.420", 21"
Chain Stay Length: 13"
Angles: 71 degree seatube, 75 degree head angle
Bottom Bracket: 11.8"
Weight: 4.8 lbs
Colours: Matt Black
RRP: £259.99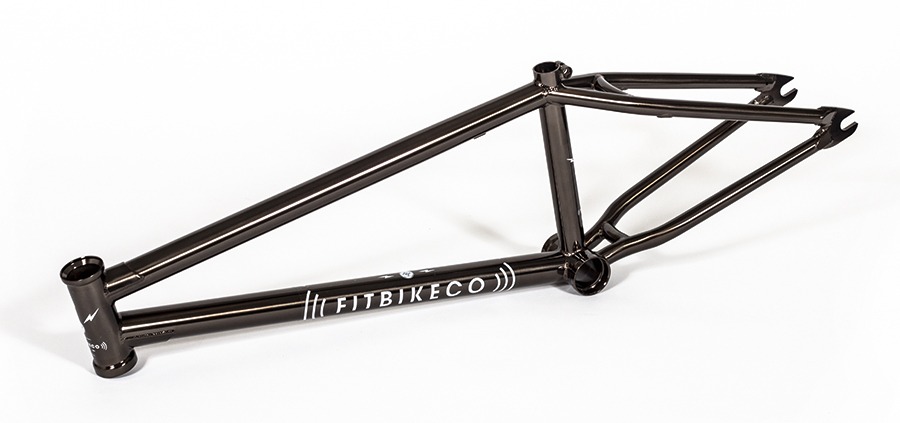 Fit Bike Co
WiFi
We've been a fan of the Fit WiFi since it's inception a year or so ago. Super good value for money with a high end spec and killer good looks. Just in is the new smoked chrome version and this thing looks too good. As per, the WiFi is ultra responsive with a steep head tube angle and short rear end. Straight gauge tubing with double gussets at the head tube. Fit even made sure you can get a 2.3" tyre in the rear, even when slammed, which is a nice touch. It comes with the flush mount brake hard wear as standard and also has an integrated clamp and 4Q baked dropouts.
Specs
Top Tube: 20.25", 20.5",
20.75", 21", 21.25" 
Chain Stay Length: 13.10" – 13.375"
Angles: 71 degree seatube, 75.5 degree head angle
Bottom Bracket: 11.6"
Weight: 4.8 lbs
Colours: Chrome, Black,
Blue, Raw, Smoked Chrome
RRP: £249.99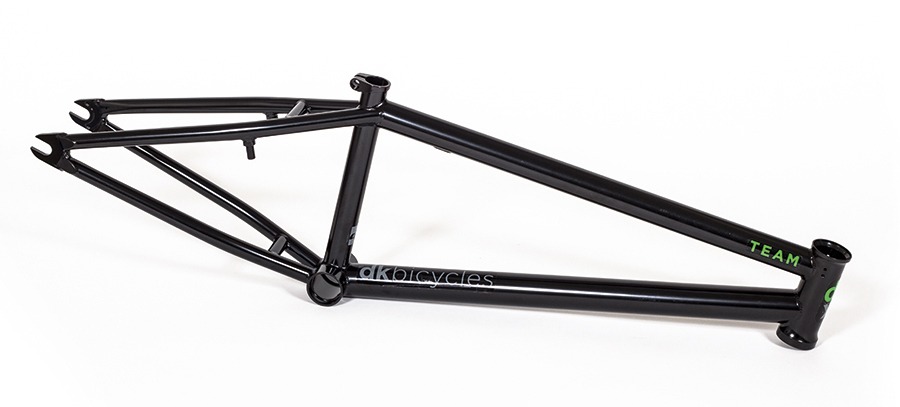 DK
v2 Team
We were getting the specs and info on this rad looking V2 Team frame from DK. And on the site it says 'This frame is the same setup that Jamie Bestwick, Brett Banasiewicz and Drew Bezanson have used to earn multiple contest medals.' That's one of the best sales pitch's we've seen to date. So good. Anyway, apart from that we've got a post weld heat treated, tapered, butted and internally latticed 4130 chromoly construction. With Spanish BB and the usual integrated refinements the Team V2 is a solid piece of kit. Ours came through with this straight up corrosion resistant ED finish, simple as that! It's also available in gloss white and ED black. But I think we're impressed with it's straight to the point no frills attitude. Just wish we could witness our man Colin Winkleman blow it to pieces with a shot gun. We miss you dude RIP.
Specs:
Top Tube: 20.5", 20.75", 21" 
Chain Stay Length: 13.75"
Angles: 71 degree seatube, 75 degree head angle
Bottom Bracket: 11.5"
Weight: 4.7 lbs
Colours: ED Raw,
ED Black, Gloss White
RRP: £299.99