This year for the first time ever FISE Montpellier goes fully digital.
As the regular Montpellier event wasn't possible due to Covid-19, the FISE organisers (Hurricane) have put a massive online version together.  When we asked them about it, they said they wanted to make sure BMX athletes had at least one event with prize money available this year – they recognise that for some riders, being on the podium is how they earn a living.
We take our hats off to them, this is quite a project!
Read on for the details.
---
Photos: Robin Pearson
---
What is E-FISE Montpellier by HONOR 2020?
E-FISE will take place online and include a Video Contest open to Pros, Amateurs, Men and Women, that will incorporate all the FISE Sports including three BMX disciplines – Park, Street and Flatland.
€150k Prize Money!
And that's the minimum.  There might be more, in any case the prizes are at least the same amount per discipline as the 2019 edition.​
Fans will be able to vote on the E-FISE platform for their favourite videos.
How are the videos judged?
There's a qualification round, judged 50/50 by the judges and a fan vote.  Judging notes are in the graphics below.  After the qualifiers, the final stages are judged 100% by the fans, in a kind of battle format, with two rider videos going head to head through several rounds until a winner is crowned.
How do you enter?
It's pretty straightforward, just have a read through the steps on the BMX section of the E-FISE website here.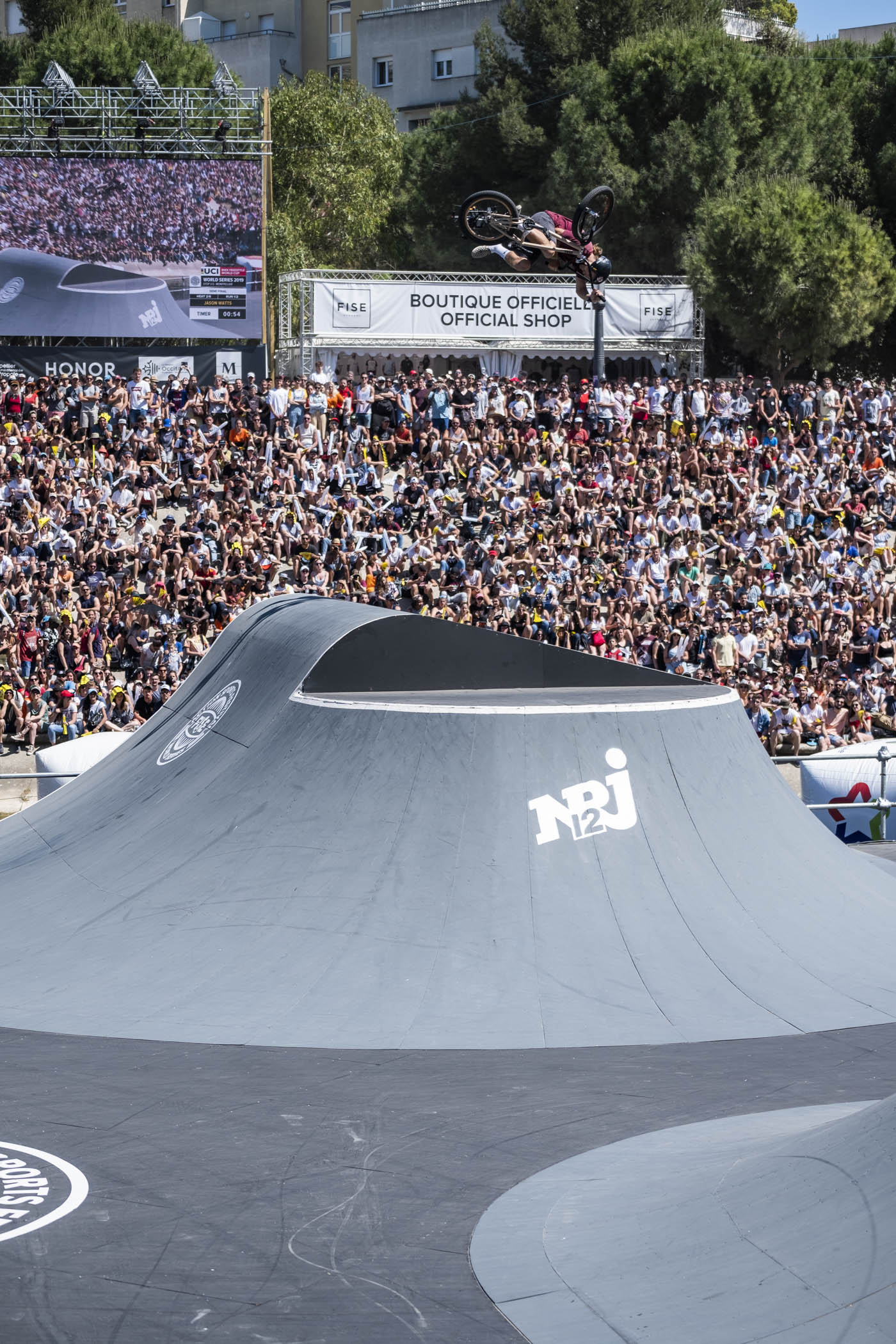 ---
Here's the contest schedule: