A little while ago we heard rumours of a BMX app being made, and our instant reactions where "not another Tony Hawk, Dave Mirra 'million tricks in one' type set up", as although they are fun and highly addictive, the level of realism is somewhat 'unrealistic'. Fortunately after randomly bumping into the creator of this new app our minds were put at rest, as this was very different. Although much simpler than the big name games, Pumped:BMX has an amazing level of realism that is once again highly addictive. The way the rider does a 360 or one footed table is actually very stylish, almost as if you are watching Corey Bohan, not a little made up character. With the launch of this new app just around the corner, we caught up with the man behind the scenes to find out more…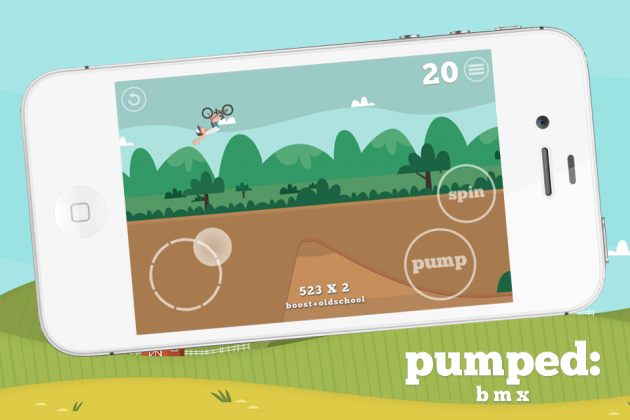 Firstly can you tell us a little about yourself and your BMX and game background?
I'm Adam, 29, from Oxford and I've been riding for around 13 years. I rode trails for the first few years then started riding a lot more street, especially when I went off to university in Brighton. I've recently moved back to Oxford and started riding with all the guys I grew up with who are still active in the trails scene, so I'm drifting back that way.
As for games, I've played a lot of 'Dave Mirra 2' in my time, but I've never made one before. This is my first effort, I learnt to program just to make Pumped: BMX.
The most obvious question, why did you want to create a BMX game/app?
I had the idea for this game back in my original trails days, about 10 years ago. There was this old school motocross game called Dirtbike where you could draw your own levels and change the power of the bike and stuff, so I used to take the power of the bike right down and spend hours drawing these sets of trails. I thought a BMX version of it would be sick, I hassled the developer loads but obviously nothing came of it.
Finally about a year ago I got sick of waiting for someone else to make it, so I bit the bullet and decided to do it myself.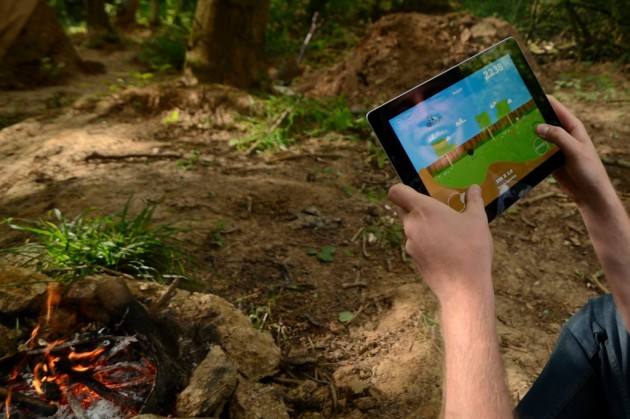 How, if at all, does this differ from any other BMX games or apps out there?
Pumped: BMX is a game made for riders, by riders. Most other games out there are just platform games that happen to have a bike in them.
Everyone that's played it says the trick animations are spot on – I spent a week on the 360 alone! Also the trails are proper – in most games the levels are just random flatbanks, whereas in Pumped if you overshoot a set you won't make it through the rest of the line. Basically I've really focused on trying to make it as close to real riding as possible, from the overall feel of the game to racing or boosting sets.
All that realism does mean that it's a pretty hard game when you're just getting started, but all the guys that have been testing it for months are still playing, so hopefully I've struck a good balance.
Did you have any outside help or influences creating this game, as it looks pretty trails orientated?
Yeah, definitely. My best mates in Oxford include Lima Eltham, Pipe Williams, Poll Pollard – top guys with years of trails experience. So once a week I've been round their house with the latest build making a note of what worked and what didn't, tweaking everything from the amount of pump to the steepness of individual lips.
A few months in I also ended up paying an illustrator called Eva Galeshoot (http://www.skwirrol.com) to do some designs – I wasn't happy with the level of artwork I was managing, and Eva's style was bang on what I was looking for. Stoked I did too, she's awesome.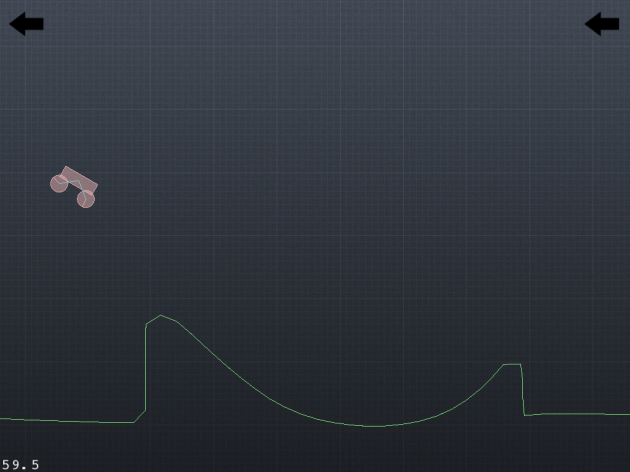 Are there any plans for further development with the app (more levels, different riders, android etc)?
I'd love to do an Android version, but I'm just going to have to wait and see how the iOS version sells – making a game whilst holding down a full time job is exhausting.
I'm definitely planning on releasing more level packs, and I've got a few more ideas for updates too but you'll have to wait and see for those!
What's your favourite app?
That's a tough one! I like 'Touchgrind BMX', and there's this retro game called 'Super Crate Box' that I play way too much. I've also lost hours of my life to 'Trials Evolution' on Xbox.
Where, when and how is this game/app available?
Pumped: BMX is out for iPhone, iPad and iPod Touch on Thursday, 9th August for £1.49 / $1.99!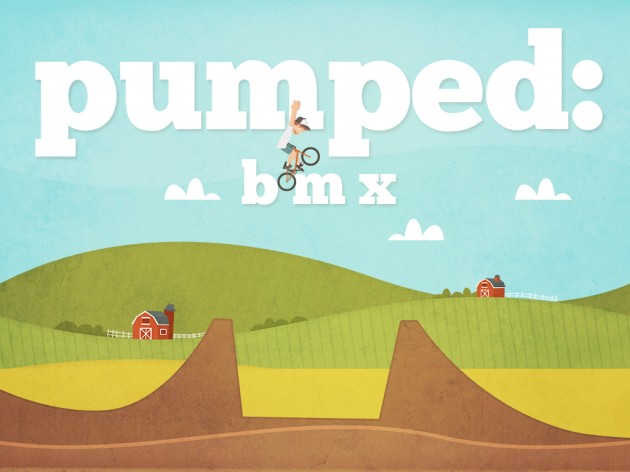 What's your top score, and who is the current 'Pumped BMX' champ?
Haha, I reckon it's around 11000. There is actually an achievement for getting over 10000, and believe me it ain't easy! Lima thinks he's the champ, as I've heard a ridiculous amount of smack talk from that boy. We'll just have to see who's top of the leaderboard when it comes out…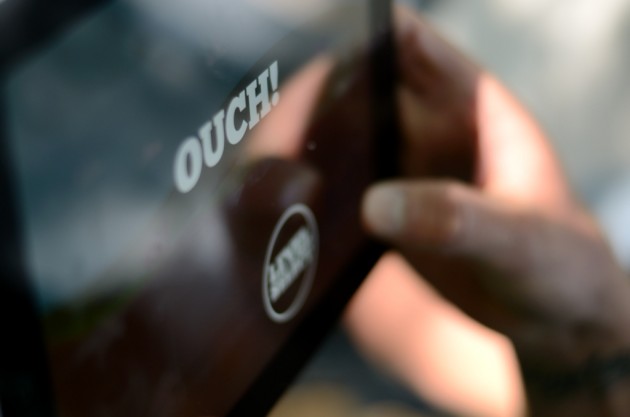 Anything else you want to mention?
Yeah, I'm proud to be able to show my support (even in such a tiny way) to Stephen Murray with an achievement: 'Stay Strong' for completing 500 runs in the game.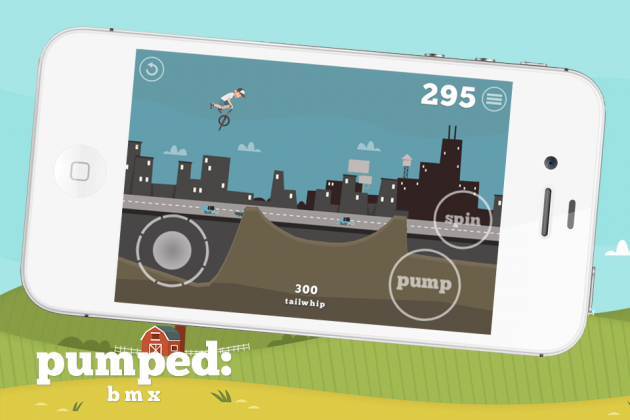 Check out the trailer below… and keep an eye out for it in the App Store from Thursday.