This is one of the best street edits we've seen in a while, Dan Boiski has some really unique lines in and around London (especially 1:31 on that perfect bank flat rail set up!) and one hell of an icepick grind. Don't miss this!
To celebrate the release of Boiski's edit, PREMIER BMX in association with UNITED BIKE CO and ANIMAL BIKES are giving you the chance to win tyres, grips, DVDs and more! Watch the edit and see below for more info on what you can win…
Premier BMX Store – Dan Boiski 2012 from Premier BMX Store on Vimeo.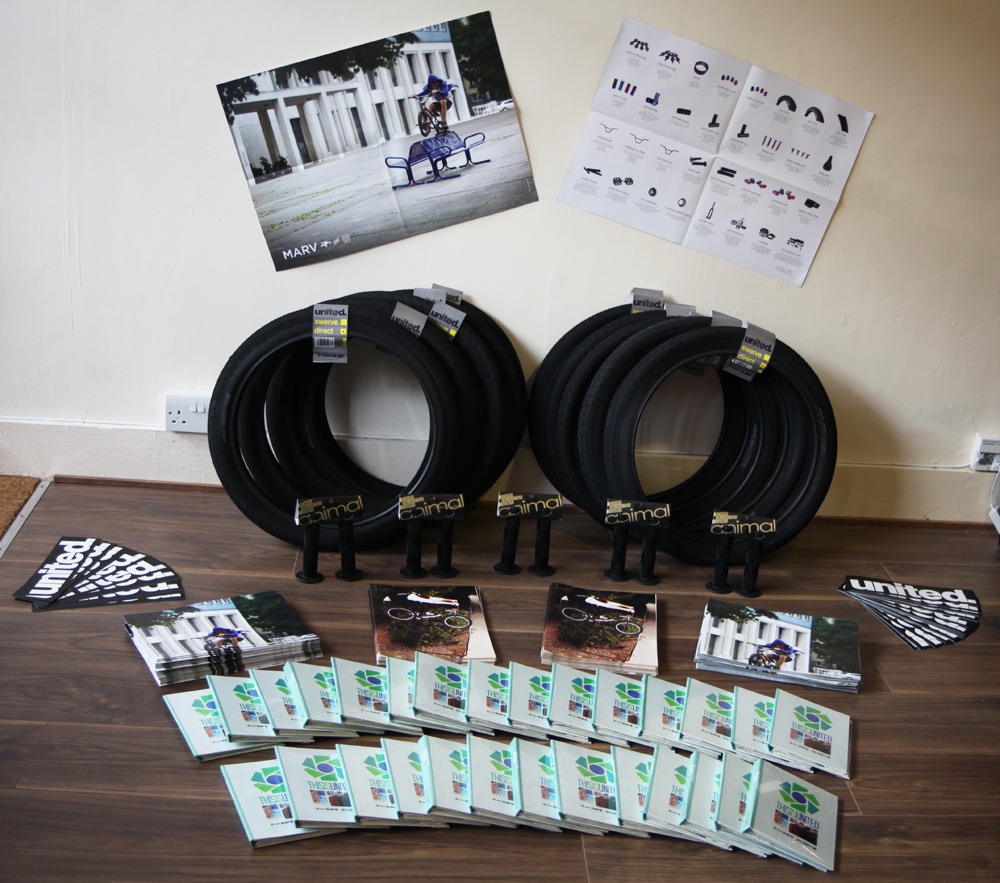 SPEND OVER £100 online with PREMIER BMX
(first 5 orders receive)
– 2 United Swerve Tyres
– 1 Pair of Animal Edwin Grips
– 1 copy of 'This Is United' DVD
– 1 United Ramp Sticker
– 1 Animal A3 Poster
– 1 United A3 Poster
– 5 Premier Stickers
SPEND OVER £20 online with PREMIER BMX
(first 50 orders receive)
– 1 United Ramp Sticker
– 1 Copy of 'This Is United' DVD
– 1 United A3 Poster
– 1 Animal A3 Poster
– 5 Premier Stickers
Valid from 6pm on Friday 20th July 2012.
All winners names will be published on www.premierbmx.com/news