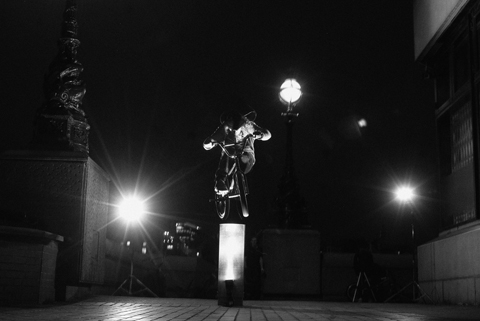 Straight hop over a bar height light pole under the OXO Tower, London.
Ty Morrow is Federal Bikes latest team rider. Ty has a certain style that involves crazy street pop and some harsh spins. Ty was recently in the UK to meet the rest of the team and shoot for the latest Federal Bikes web video. We had a couple of overspill photos from the trip so did a quick catch up with Ty…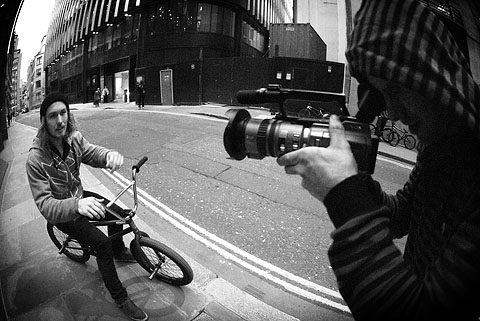 Charlie Jobling stealing Ty's soul…
Where are you living?
My moms in Greenville, NC.
What are you riding?
A Federal Notorious.
Where are you riding?
Outside. Stoked winters done.
Who are you riding with?
Homies around town. Rick, Darden, Dillsy, Shawn, Jordan, Josh etc.
Are you working?
Nah. Holding out on getting a job as long as ppssible.
What's the best bit of news you've heard recently?
I don't know really. I'll be in Europe for a month starting May 21st so that's pretty good news.
What do you want to do in the next few months?
Live, be happy.
Who do you want to do it with?
My friends of course. No homo?
How's things going with Federal?
Real good. Psyched to do something different. Everyones cool and the product is dialed so I'm happy.

What did you do last weekend?
Don't remember, haha. Probably just rode and partied somewhere.
What are you going to do today?
It's my birthday today I'm now 19. Getting ready to ride soon and after that probably blaze and see what the night has in store…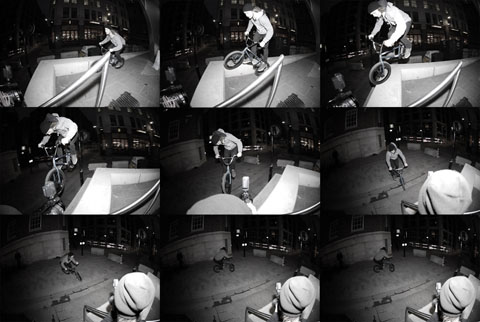 Nosebonk 180 down a drop outside St Paul Cathedral, London.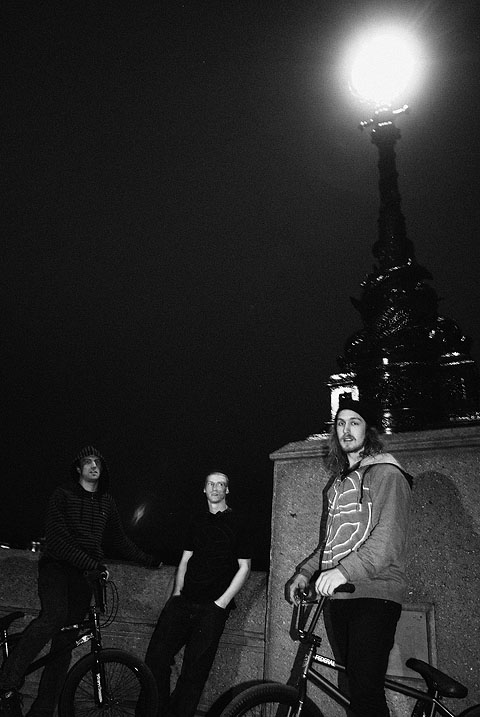 Federal Team Manger Sebastian Keep with Dan Lacey and Ty.