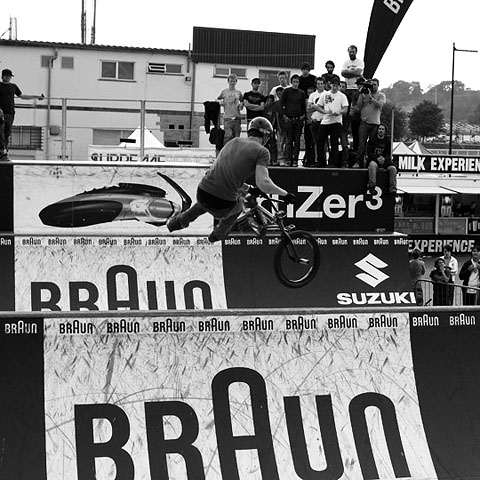 Ben Wallace at the NASS festival last year…
Bournemouth's newest pro resident Ben Wallace has been added to the Hoffman Bikes team courtesy of Seventies Distribution.
Ben isn't yet aboard his new vessel due to the popularity of the new frames selling out. You'll be sure to see Ben lofting some ambidextrous riding sometime soon though. Either at The BMX Worlds, where last year he enjoyed a third place podium finish, or the 2009 NASS festival.

Open Gallery
13 Images
LINKS – Seventies Distribution, Hoffman Bikes