This time last year, Nike 6.0 launched their Media Apprentice program. It gave a special someone a chance to win a year long apprenticeship with Nike 6.0. Ben Green, who won back in 2007 went on to work on lots of Nike 6.0 job including filming at this years Simpel Session for Nike 6.0.
Here's the trailer:
This is what Nike will do for you if you win the competition;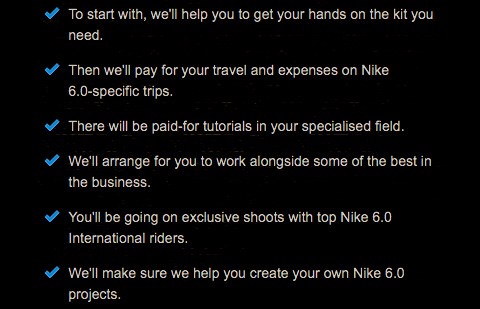 So what are you waiting for? Upload what you have already or get out there and shoot something especially. The closing date is May 1st. That's plenty of time to round up a crew to shoot with!
Here is the link to the Mpora / Nike 6.0 Media Apprentice website for more information and where to put your uploads!
A fair few people have already entered photos into the gallery, check some of these out…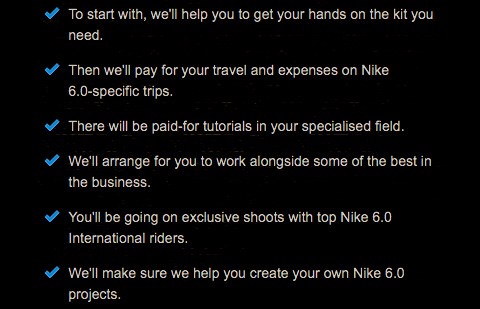 Open Gallery
8 Images