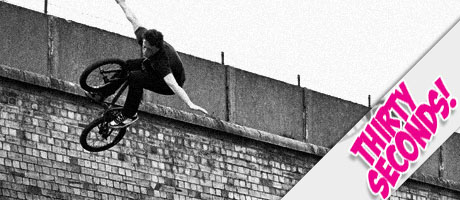 The reservoir is a gold mine for BMXers. Often lined with imperfect transitions, they provide all the thrill of a skatepark in a traditional, rural setting with the bonus of being anarchistic.
How do you find them though? It's not like you'll get directions on any website… No, you'll have to do this yourself. The tool you'll need; Google Maps.
Now it's pretty difficult to make out rails and banks from 300 miles up, so it's not the best for that, but for finding things like reservoirs, full-pipes and disused pools, it's a valuable tool. This might sound like a bit of a geography lesson, but there are practical uses for the shit you learn at school. We learned about reservoirs so that's what I'm going to teach you about.
What's the best reservoir to ride in the UK? Sadberge, without a doubt. It doesn't have a fullpipe but it does have the biggest natual (manmade, but not intended for riding) transitions on the planet. This is what Subrosa rider Scott Ditchburn looks like riding it on ground level…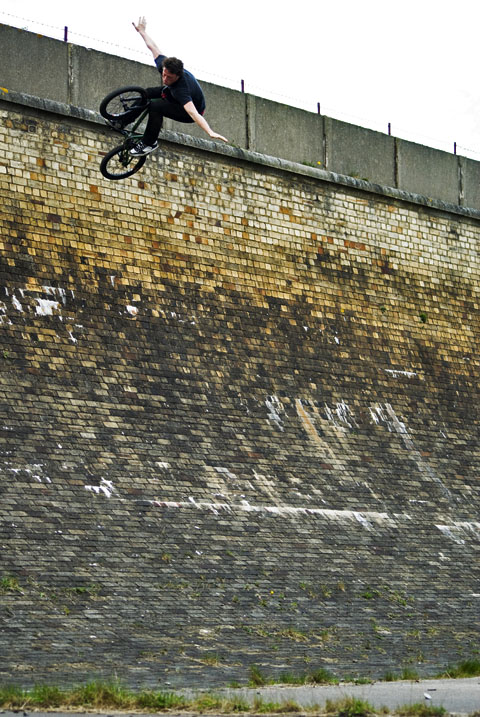 How do you find something like this? Well, from the road it looks like a field so you wont stumble accross it, but from the air? Well from the air it looks like this… Still tough to make out? Nobody said this was going to be easy.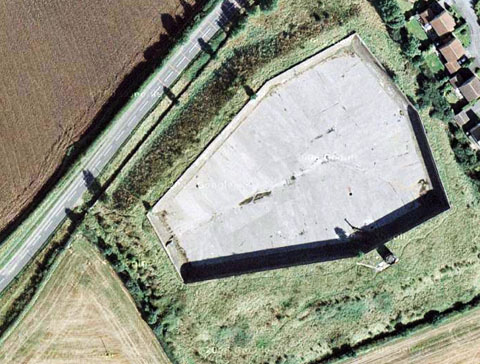 So where do you start? Well, I live in London, so I'd get up a map of London on Google Maps. The link for that is here – http://maps.google.co.uk/
Reservoirs are an easy place to find as they blot the landscape. There are a few specifics to keep an eye out for when searching, I mean, usually it's a fair old distance to get to one of these things, so you want to be sure there is something there right?
OK. With a reservoir, the thing you're looking to ride is the overflow or spillway. This is the part closest to the dam. You can't really go riding in the rain season, but you can search.  There are a couple of types of spillway. The best one's to ride, naturally, are the rarer of the two. What you want to be looking for from Google maps is a black hole. Remember hearing on the news about kids that get sucked under while harmlessly swimming in reservoirs? This is what they get sucked into… Grim eh.
That is beautiful, but deadly, be careful. This is what it looks like at the bottom of that tube…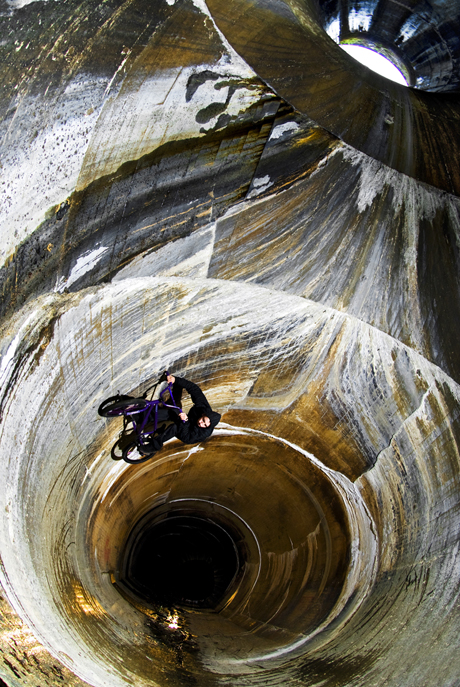 This was taken with a fisheye, but you get the idea. The top right is where the water is spilling over, and the black hole in the middle is where the water runs out.  Don't start thinking that you get into these things from the top. You don't, and don't even try.
You get into them at the bottom where it's safe, easy access and most probably, guarded by a dog/warder/alarm. This sort of stuff is completely at your own risk, and I/we don't assume any responsibility for breaking and entering. This is the entrance to the the pipe in the photo above…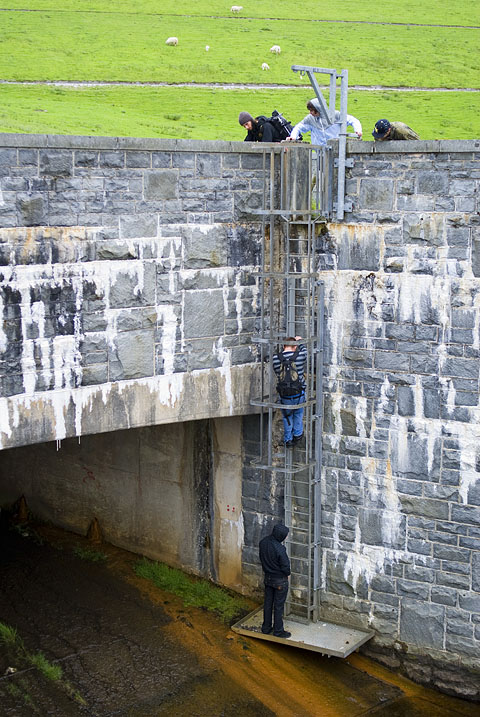 How do you get the bikes down? Like this…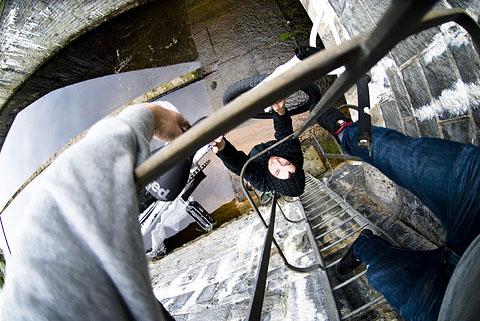 There are huge risks associated with this. On our Ride to Glory roadtrip last year, the Proper Bikes team chose to ignore the law and ventured into M.O.D land to ride a full-pipe. They were caught by the Army and were forced to ditch all their footage and photographs in an attempt to plead ignorance. They could have faced prison!
The rewards associated with finding a new spot and riding it are to be appreciated. As the Fit Bike Co T-shirt say, 'Ride Everything'. Thing is, just don't get caught doing so…
Have fun and let me know if you've got any questions.
-Robin