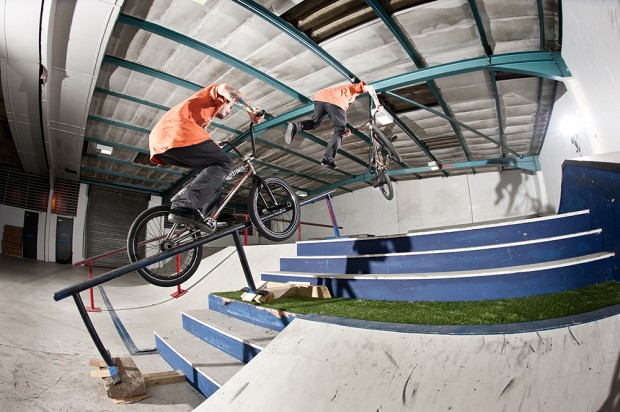 Graced by only the lucky few, the 4Down facility is 100% invite only, so the chances of you being on the guest list is slim to none, but we can change that for one day. Not only do you get to witness the park in all its glory, but to show you the ropes, Fit Bike Co's very own Ben Lewis will be on hand to share some of the local lines with you. It surely doesn't get any better than this? A VIP day out to a completely private facility, with one of the best street riders in the world, priceless. But it doesn't stop there. Not only do you get the opportunity to visit the park, but you will also take away with you a brand new Fit Bike Co Benny Signature model complete bike, along with a fresh Etnies x Fit Bike Co clothing package. Winner. Check the Industry section of the latest issue to understand just how big an opportunity this is, and just how good that park looks. Well that could be you… and of course Benny L. Thanks to 4Down, Fit Bike Co and Etnies for supplying this one of a kind package for one lucky reader (and one lucky readers mate), and good luck.
What You Can Win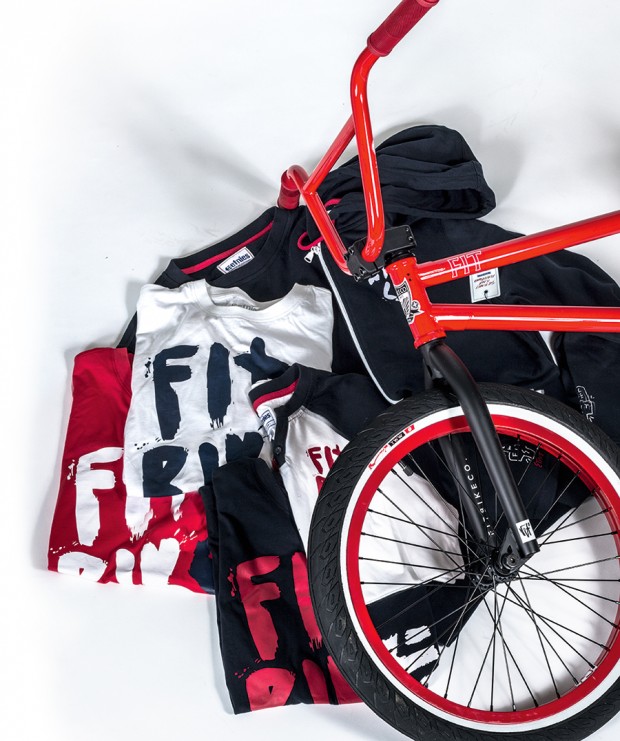 A money can't buy day out for you and a mate at the private 4Down park facility, with Ben Lewis and friends.
Fit Bike Co – 2013 Benny Signature complete
Etnies x Fit Bike Co – Zip hood
Etnies x Fit Bike Co – Crew sweater
Etnies x Fit Bike Co – 3 x tees
How To Enter
For your chance to win the above prize, all you have to do is is answer the following question in the comments below:
Q. Which UK football teams crest is included in the graphics of the Benny L Signature complete bike?
A: Everton
B: Man United
C: Liverpool
D: Tottenham
E: Leeds