Renthal have developed their Lock-On grip with five unique compounds to give the rider the widest range of choice for any grip. Their most advanced compound option contains Dupont Kevlar® brand resin, which means millions of randomly aligned Kevlar® particles are suspended in the base material. As the grip is used, more of these particles are exposed, resisting wear whilst retaining a soft and tacky feel.
They have also developed an all new Super Comfort compound for the Lock-On grip. This is aimed at riders whose main criteria for a grip is the softest possible feel.
All Renthal Lock-On grips feature CNC machined aluminium collars which are permanently integrated into the central core. This eliminates any movement between these sections which can develop over time.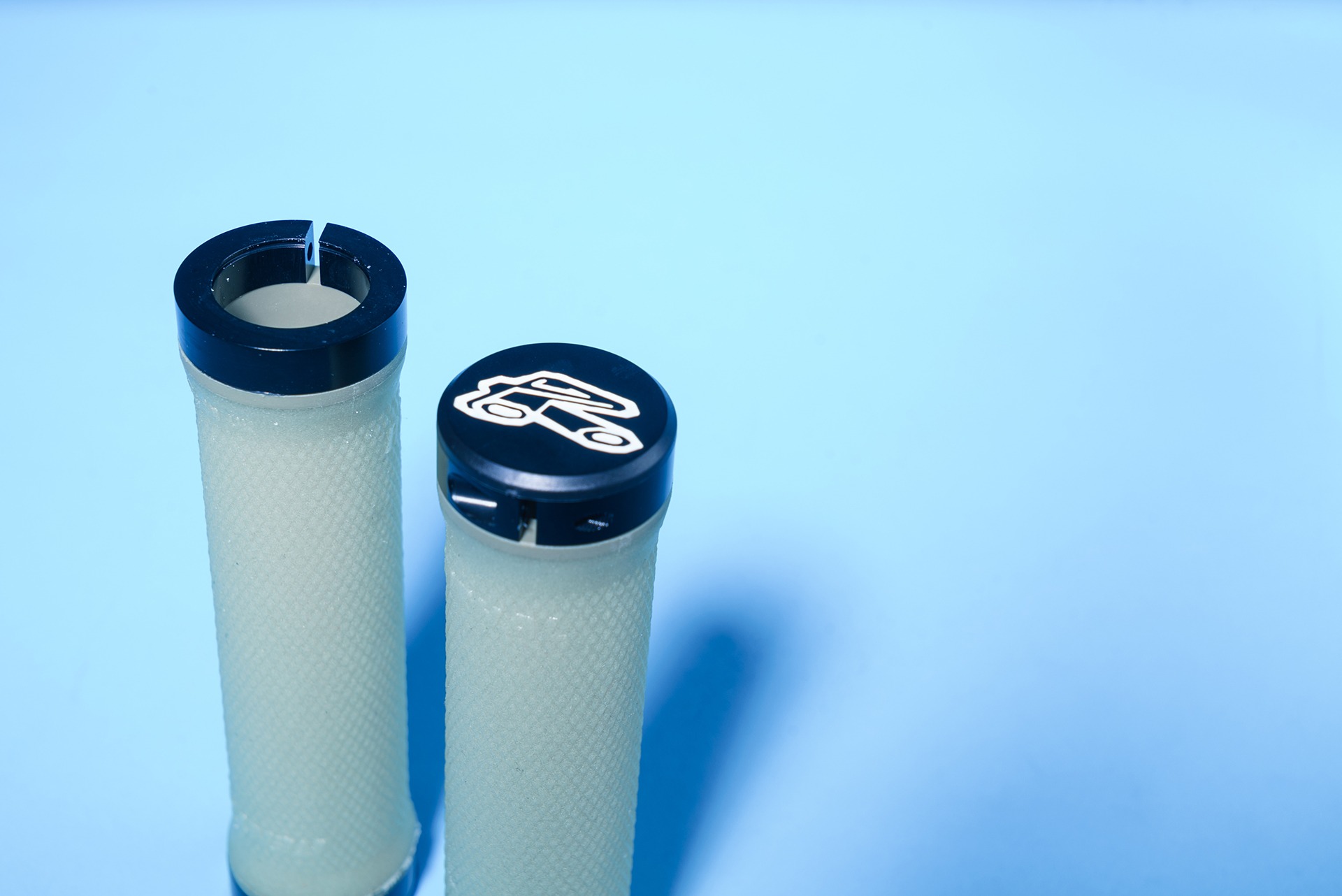 "Renthal have developed their Lock-On grip with five unique compounds to give the rider the widest range of choice for any grip."