Started in 2010, the Pure Bicycle Company have come a long way in a short amount of time, snapping on red and brushing the gate on the way down, they got out fast. To put the brands rise into context, at the Rio Olympics, Pure had two frames representing on the gate with Team GB's Kyle Evans and Denmark's Simone Christensen both on custom painted creations.
"The tubes used have all been chosen to reduce power loss through the frame. All power put through the pedals goes onto the track and is not lost through the frame."
Made from the highest quality 6061 series aluminium and using the latest in hydroforming technology Pure manipulate the tubes to create shapes that maximize the performance of every tube. A CNC machined head tube, bottom bracket shell and 3D dropouts make this frame one of the most technically advanced aluminium frames on the market.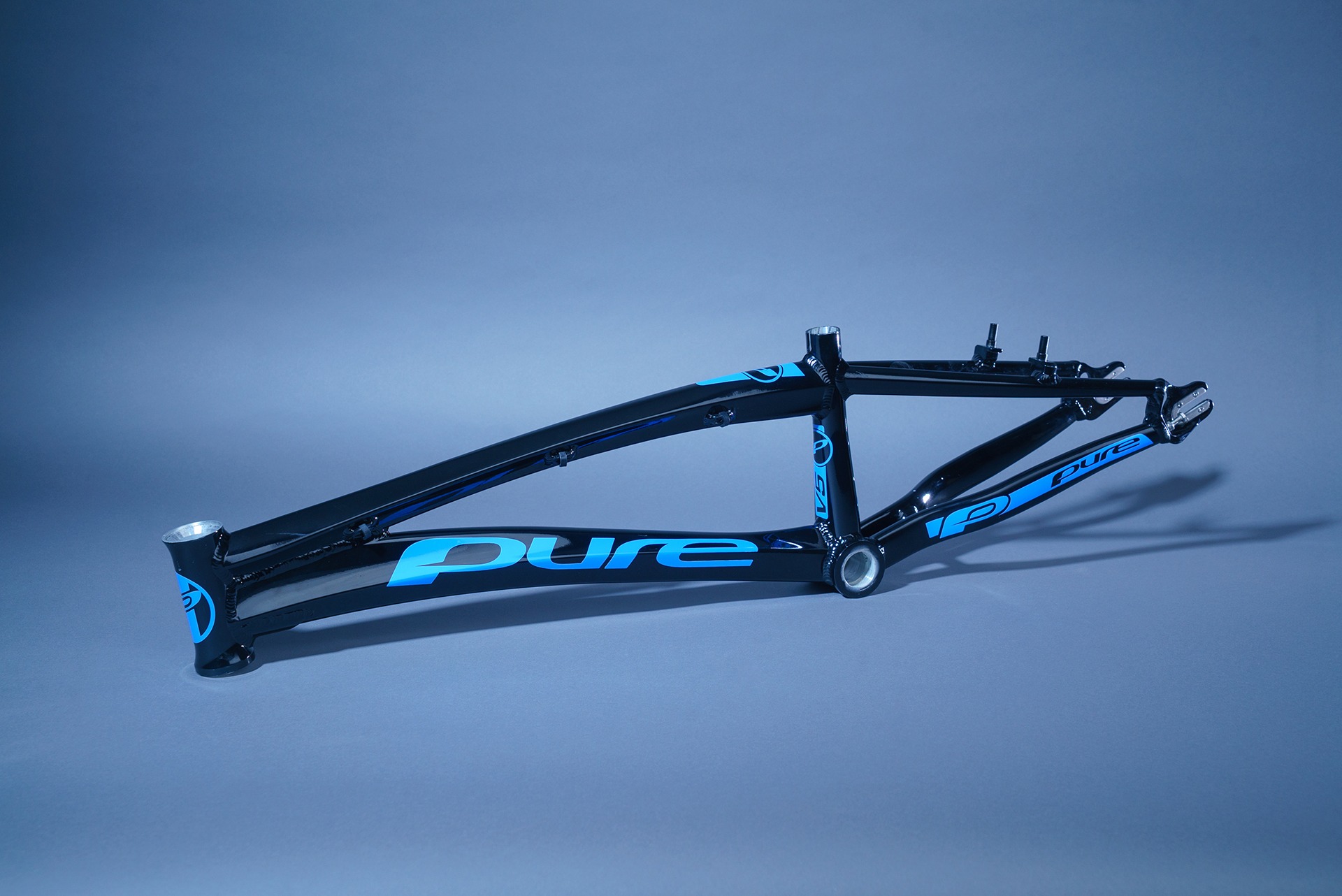 Hydroformed rear chainstays are also a new feature designed to reduce the power lost through the frame when pedalling to increase and maximise performance. The chainstay tubes are also larger adding stiffness to the rear end of the frame, and we know through time and research that a stiffer rear end means better gate starts and better acceleration. Pure have also included stainless steel insets inside the drop outs to increase drop out life and frame wear and tear.