The ultimate cherry on top of your bike has to be a full custom number plate to show everyone not only your race number (#1 anyone?) but also your sense of style.
UK based custom plate designers, Big Daddy Plates are the company we have been going to for our custom plates since the beginning of the BMX Talk Race team. They always create the best designs helping to show off the brands that support the team in the coolest looking way possible. Even with the BMX Race 100's we enlisted their help in creating a one off '100' plate that we used on all the test shoots, and it looked great.
Big Daddy Plates can look after your race plate needs if you're a full factory team wanting a full squad dynamic or even individual riders looking to complete their build.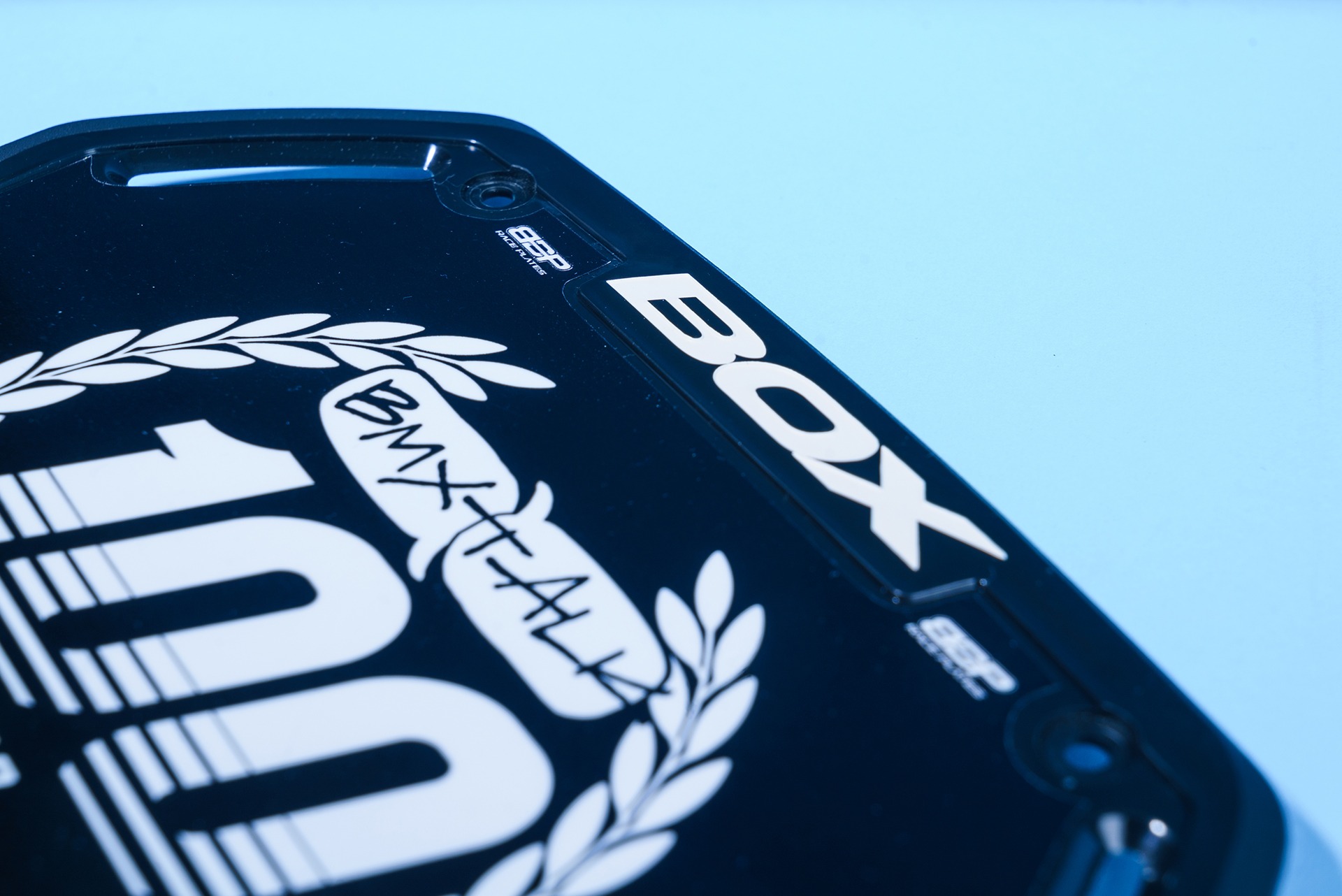 "Even with the BMX Race 100's we enlisted their help in creating a one off '100' plate that we used on all the test shoots, and it looked great."