Chris Smith recently got the connection with Radio Bikes and didn't waste any time filming a welcome video around the streets of Manchester / NW England.  Above you can see the result!  Below you can read about it and see some photos!  Mega.
If 'video unavailable' click here
Video by Tad O'Callaghan
Photos by Toby Richards
---
---
Q&A with Chris Smith
– Congrats on getting hooked up with Radio! How did it come about?
Cheers boss!  Aha it was quite random, I know Tom from Alan's BMX was into my riding and also Rob Andrews had been very complimentary in the past.  I got the call when I was on a mad roadtrip with bngbngmcr so I remember being proper gassed.
– What frame are you riding? How is it?
I'm running the Radio Nemesis frame in this crazy green colour it looks mint, super responsive and it's held up to being bashed around so I'm stoked on it.
---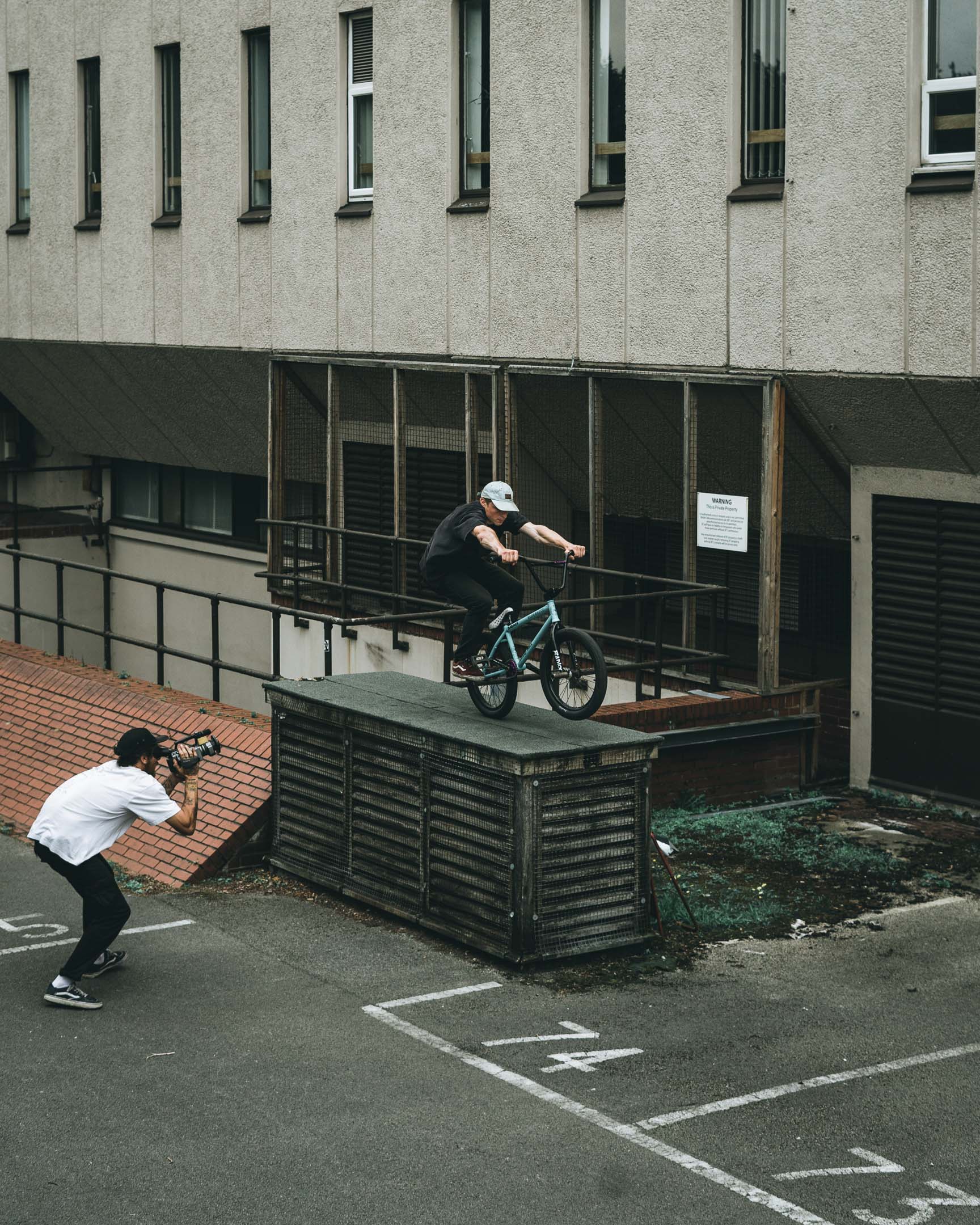 – How long did you spend working on the video?
Pretty much most weekends from July to end of September sessioning with Tad and the boys.
– Which clips came easy? and which ones were a stress?
Theres a few fun jib clips in there that were chilled but the over crook 180 was definitely one that I remember taking a while.
– Was there anything you were really sweating?
The footplant 3 in Manchester made me think for a bit and some bitch runs as well.
---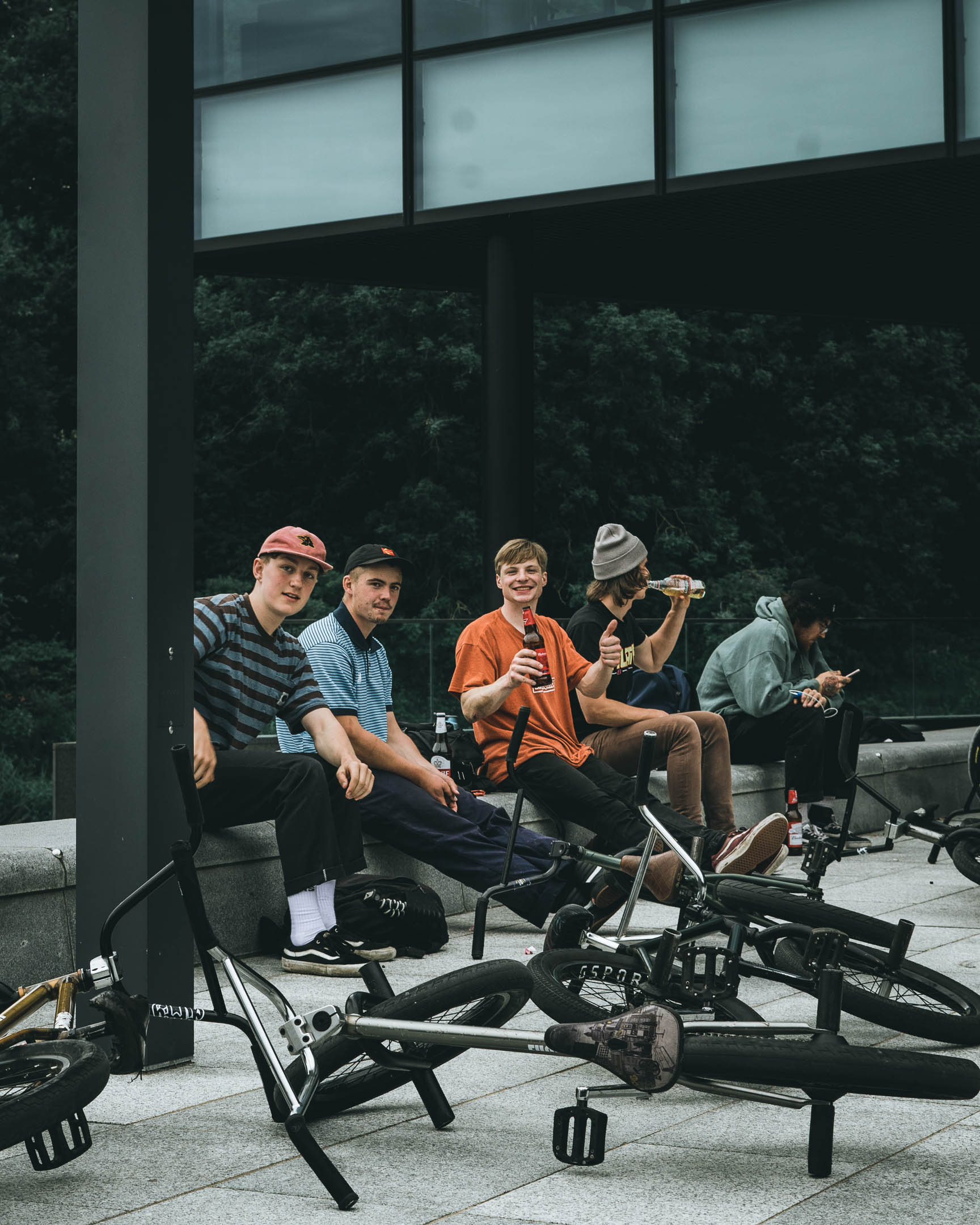 – You said work was mental… What do you do for a living?
Haha, yeah at the moment it is.  I make and install artwork frames for the crazy posh people of Cheshire plus there's a big backlog and these wags are angry!
– What's coming up next for you?
Well apart from cold winter street missions, my guy Tad is venturing into the world of HD so maybe get started on a new piece with this 21st century camera gear!  Crazy times I know.
---