Above: Dan Shepherd, lofty whip, 2014. Photo: Robin Pearson
---
Victoria skatepark in Warrington is probably one of the oldest parks in the North West and still holds up as one of the best, in my opinion. The park has plenty of open bowls and transitions ranging from around 4ft to 6ft in taller parts that can be linked together to channel your inner Fast and Loose rider or just have a mess around on smaller sections. If you're going to attempt to ride it like Corey Walsh you may want to try that on a quieter session!
The park has a small plaza section too, with a pyramid and some ledges, albeit with some questionable additions like the rail with little run up or the curved rail on one of the bowl decks – maybe giving an indication of the time it was built. The plaza also has a big mellow quarter at one end that is always a favourite for people to pull back on and roast.
---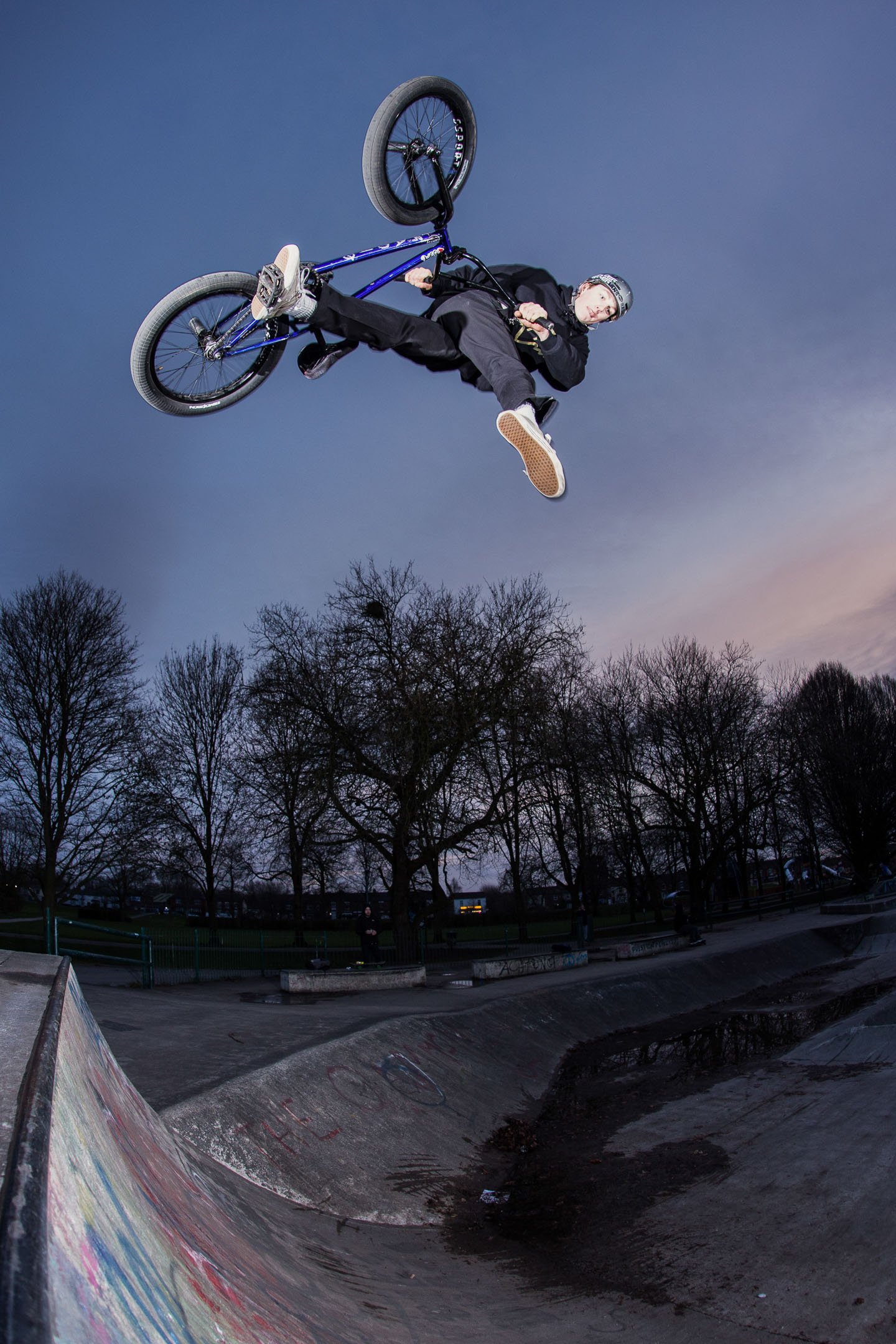 ---
One downside of the place is the drainage, which can sometimes leave puddles in parts of the park, but that isn't usually a problem on warmer days or if it's been dry for a day or two before, although it is worth keeping in mind if you're travelling far. Victoria skatepark is only 2 miles from Orford skatepark, 3 miles from Ramp 1 and only 5 minutes down the road from plenty of shops and a McDonalds. All that plus free parking in the Victoria park carpark means you're set for the day if you make a trip there.
---
Words and photos: Nathan Moore