Mount Hawke, the long established indoor staple of south west England, fairly recently expanded their offerings to include an outdoor concrete plaza.  With Maverick on board to handle the build, check the photos to get a look at the finished plaza, and check the good man Blake Dooley's thoughts on riding it below.
Photos by Adam Lievesley
---
"It's a good little plaza with plenty of variations of street obstacles to play around on, it's great for learning new tricks and trying street lines on. It flows nicely with a different type of ledge down each line so there's never nothing to hit. I liked the fact it doesn't have intersecting lines so there's not much chance of running into people no matter how busy it got. The only thing I didn't like was the fact many of the spots weren't very tall which isn't great for bikes.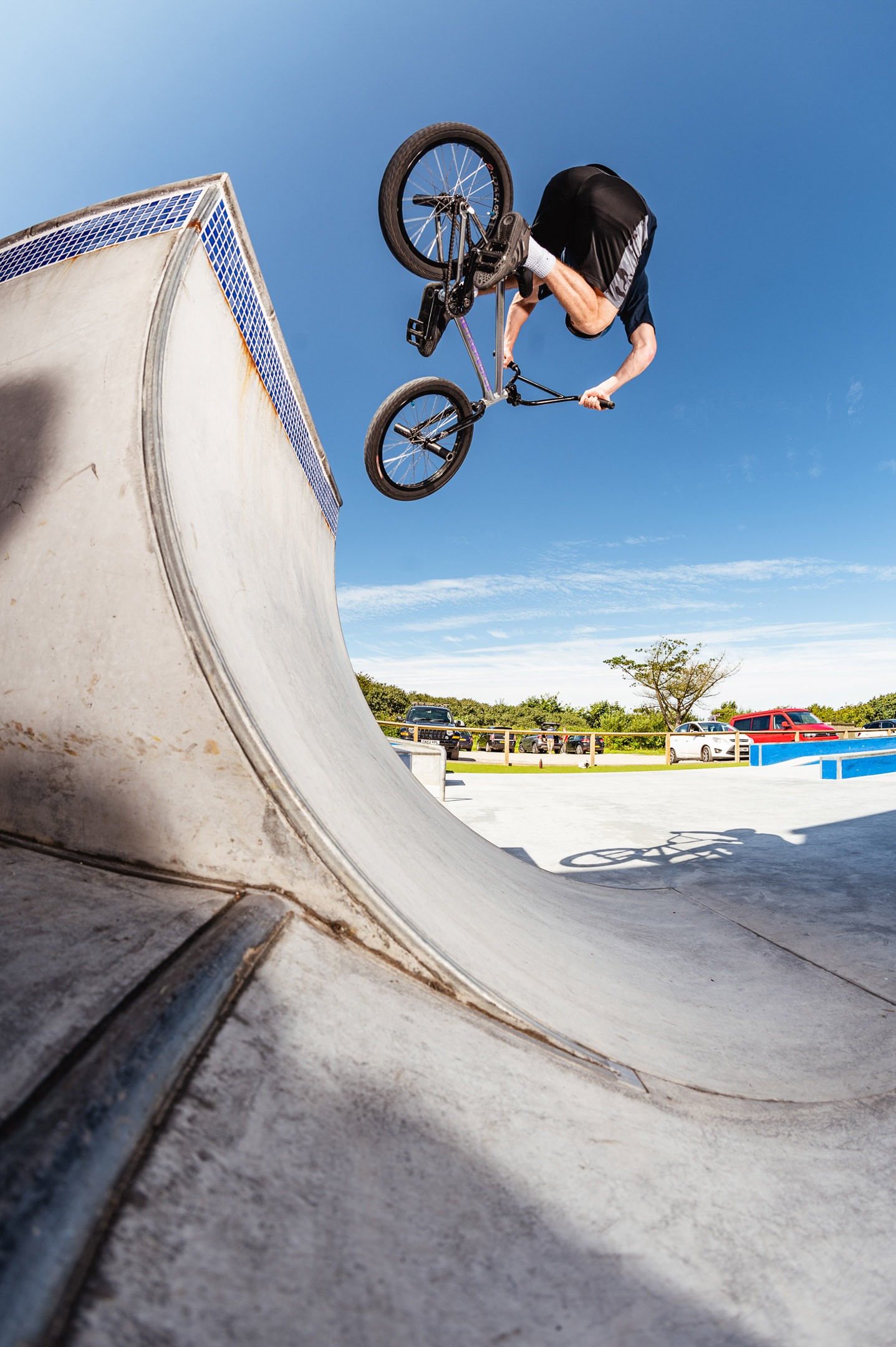 "My fave obstacle has to be the mini vert quarter, so fun but narrower than your bike so can be scary too!"
–Blake Dooley
Full Spot Check: Mount Hawke Skatepark (indoor)