Lewes skatepark is situated just off the A27 at the back of a small industrial estate in the corner of a playing field.  It is also directly behind a superstore meaning food and drinks are always close at hand.
This park is quite different to a lot of other parks these days, featuring lots of rounded corners and multi-directional transitions everywhere, meaning you can effortlessly flow all over this park without taking the same line twice.  The use of lots of small multi directional obstacles means you need to keep your eyes open for what's next in your path (as well as who might be coming into your path.)
---
Words, photos, video: Martin Grainger
---
The park can be split into a few basic sections, the main strip features a long driveway leading to a tight quarter-wallride-bank setup with banked transitions on one side, next to this is a more flowy section with a small bowl coping corner leading you down a run with a quarter with a beer keg embedded into it and over vert wave on the other side, which leads you down to a rounded nipple and the long quarter with a doorway cut out.
---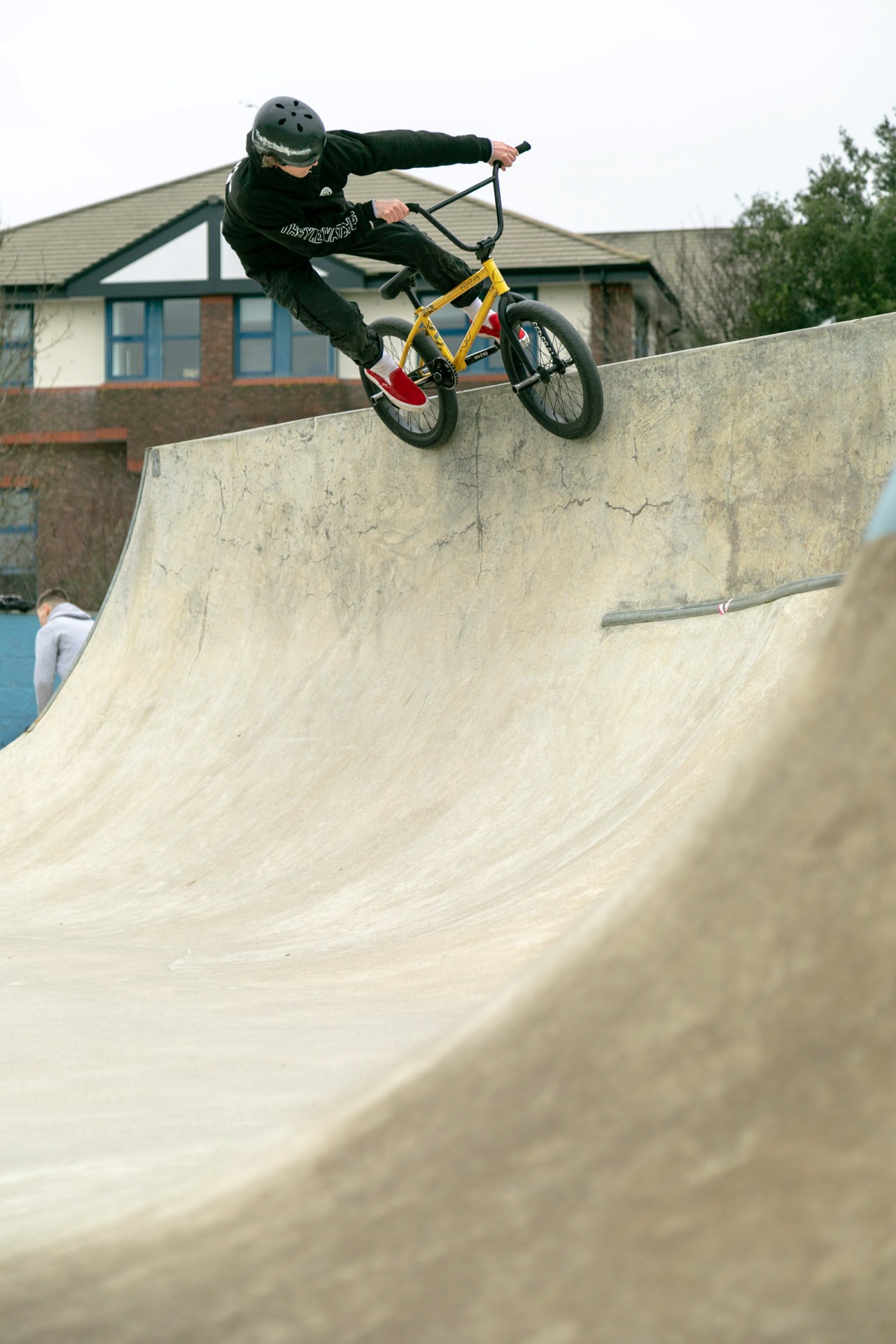 The bowl section stands alone a bit more, this is bigger than most the rest of the park however is still relatively small, but again even though it stands alone a bit more this can be incorporated with the rest of the park if it is quiet enough to not worry about colliding with anyone else.
As you can probably tell from the photos, the ramps are all on the smaller side of things but the unique layout means you can have a lot of fun riding this thing with a small crew.
Parking for this skatepark is limited to roadside parking just by the field (free on Sundays.)
---