Words by Joe Parry
Photos by Adam Lievesley
Riders: Joe Parry, Sam Fenn
---
Euxton Skatepark is located in the red-rose county of Lancashire up in the North-West of England. Often mispronounced and said as "Euston" sounds, the right way would be think to drop the "E-U" and simply say it Xton.
The skatepark has actually been around for some time, opening back in May 2013 however looks pretty new as a result of the continual support of the local Parish Council. The skatepark offers a safe haven for the local community and has been acknowledged as one of the best additions to the village by both the council and residents.
Built by Bendcrete, the skatepark itself is around 5000 square feet and the design is split out into 2 main sections: the street section and the bowl section. Having two distinct areas works well during the busier times but they can be linked together during quieter times.
---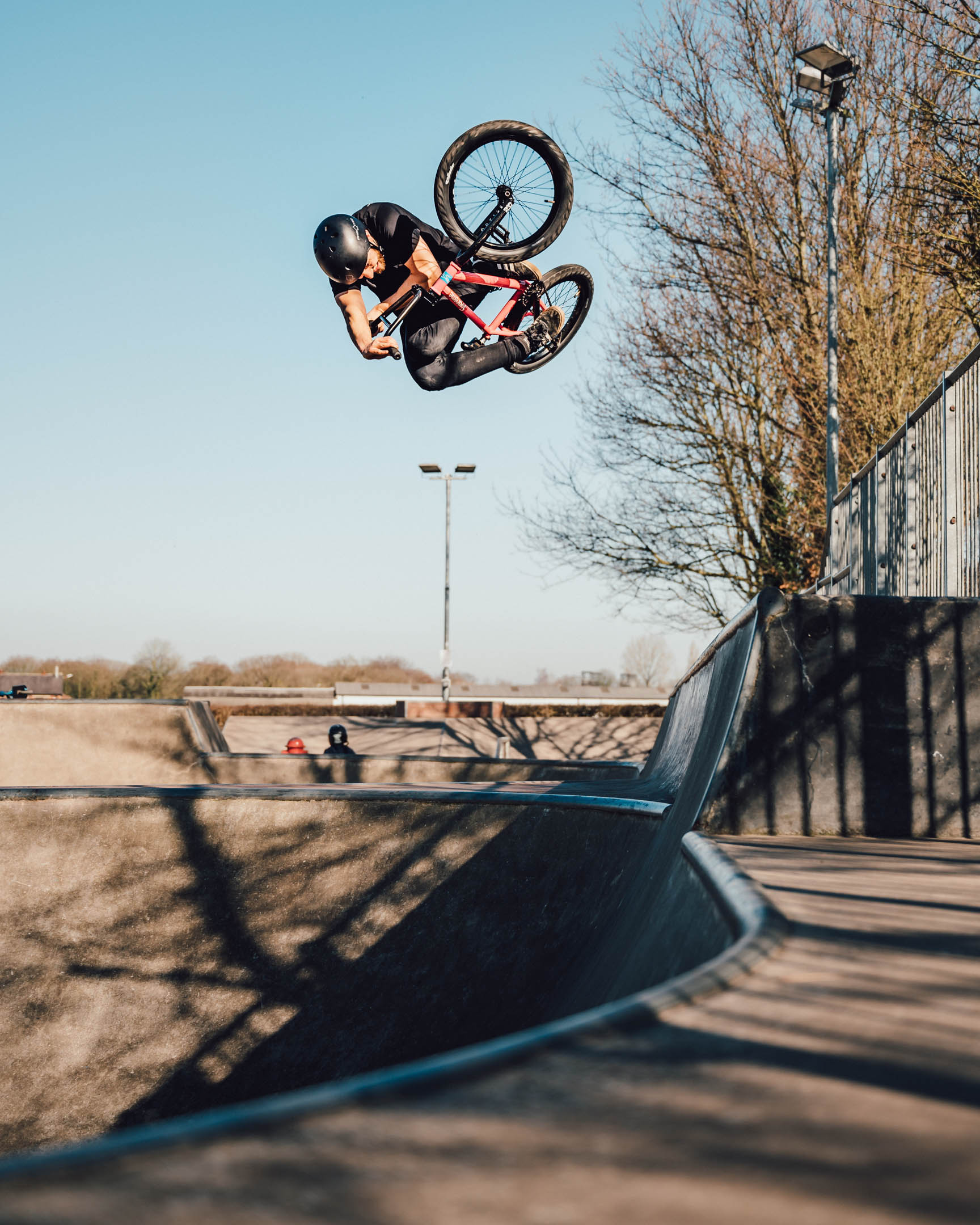 The Street Section
This is built up of various obstacles, from your commonly seen flat banks, quarters, rails, stairs and ledges mixed in with some quirkier features like the fire hydrant and a brick effect tight wedge. Starting at the entrance to the park you have the raised flat banks with a tight hip centre piece topped with curved ledge. The banks flow down into the park level which split out into the ledge, rail, and flat bank options, that waterfall into the varied height (3-5ft) quarter pipe wall which separates the street section and the bowl. To the right of the quarters there is also a 3ft roll in to ease people in or offer as a hip out of the bowl.
---
---
The Bowl
The bowl design in some ways is a little different from your average bowl. This section spans approximately 2/5 of the skatepark's footprint and is a rounded rectangle shape with a tight vert pocket to the top end, which can be used as a G'd out berm or to get tight pockets. The depth of the bowl itself varies from approx 5ft to 6.5ft and all be it a small in area has plenty of lines to found using the varied size quarters, deck roller and a hipped spine which can be made into a bigger hip.
---