We're very sorry to hear that the legendary Chertsey trails have been flattened this week. Apparently the land has new owners. This was a classic UK trails spot, started in around 1997. I first remember seeing footage of Chertsey in the Cassette DVD in 2003, with James Brooks showing us how it was done at his local spot. See above for that classic section.
In the years since, Chertsey has hosted a number of jams and has seen many different locals come and go, each person adding their own input to the crafting of the landscape in those woods. I count myself fortunate to have enjoyed a few good sessions at Chertsey over the years, either with locals like Rob Horton, Andy Drysdale, Tim Muir and Danny Stanzl, or with visiting friends such as Joe Parry, Bob Manchester and Mike Miller. It was easily one of the largest and most impressive trail spots I've ever seen.
When I heard the news I was shocked, I thought they were such a great set of trails with a long history that would keep being added to for many more years. They had the feeling of permanence that can only be realised through decades of hard work. Now, looking back through my photos and team trip videos that feature the trails, the fact they're now gone feels even worse. I can only imagine how the locals feel. Our thoughts are with you, boys.
---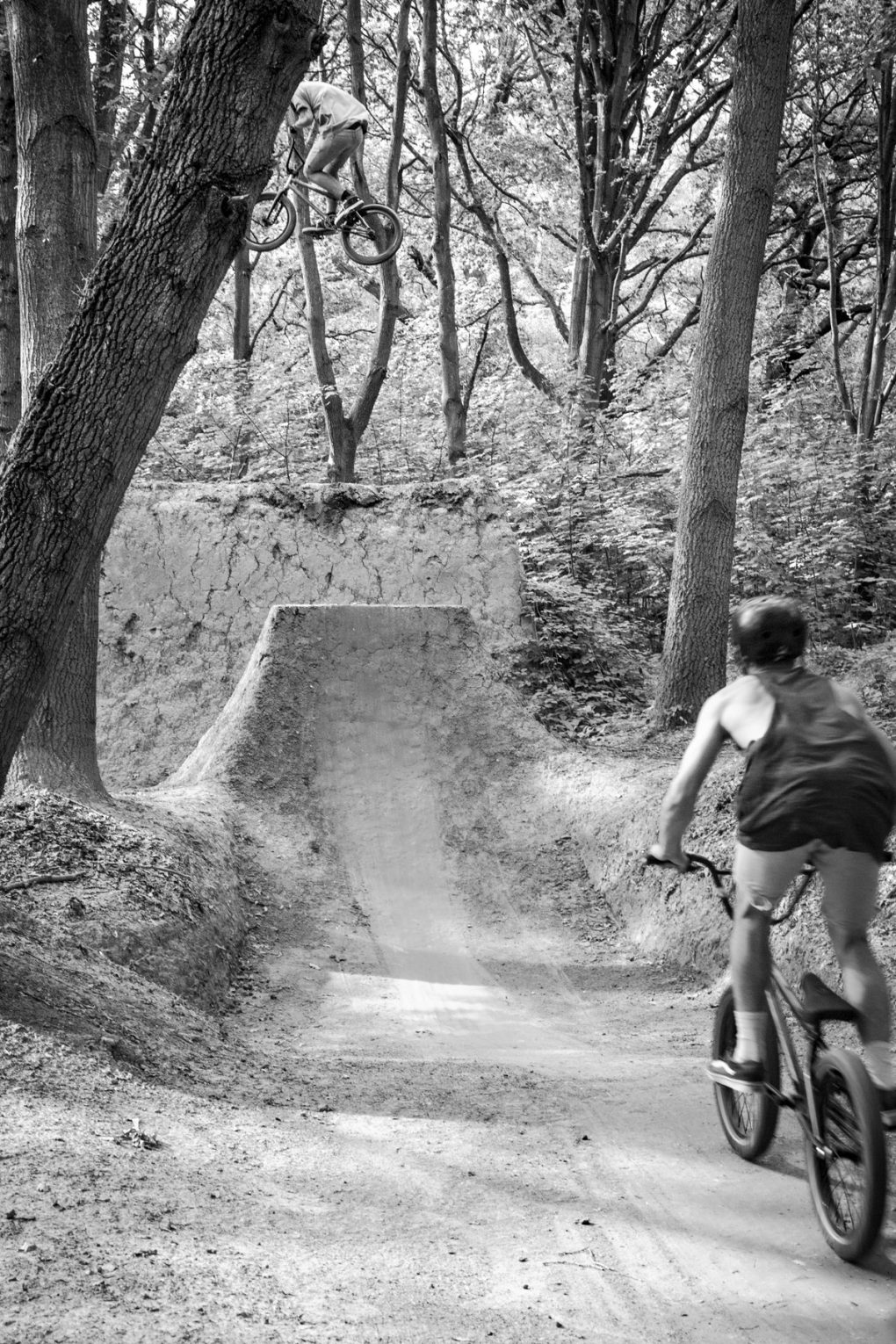 ---