NASS… It's a funny one really! Essentially, it's a BMX competition at a drum and bass festival. Half of the festival goers are there for the music, whilst the other half go for the BMX and skateboarding. It's a real funny clash of two very different types of people, but somehow it works.
---
Words and photos by Adam Lievesley
---
This year the course builders, Four one Four, came up with a much simpler course than before. The vibe I got from the riders however was very positive. They said that instead of putting a very unique obstacle in, that only a handful of people rode, they changed it up for something much simpler that everyone could ride. This simpler course design made it really interesting. It forced people to use their imagination to come up with unique lines instead of the easy obvious ones. Del Shepherd was a prime example of this, downwhipping over the curved wallride that nobody else even jumped.
In addition to the simpler course was a much larger area for street. This was because for the first year BMX Street had its own competition, separate to the familiar park competition. I really liked the addition of BMX street as it attracted a whole new group of riders I hadn't seen at NASS before.
---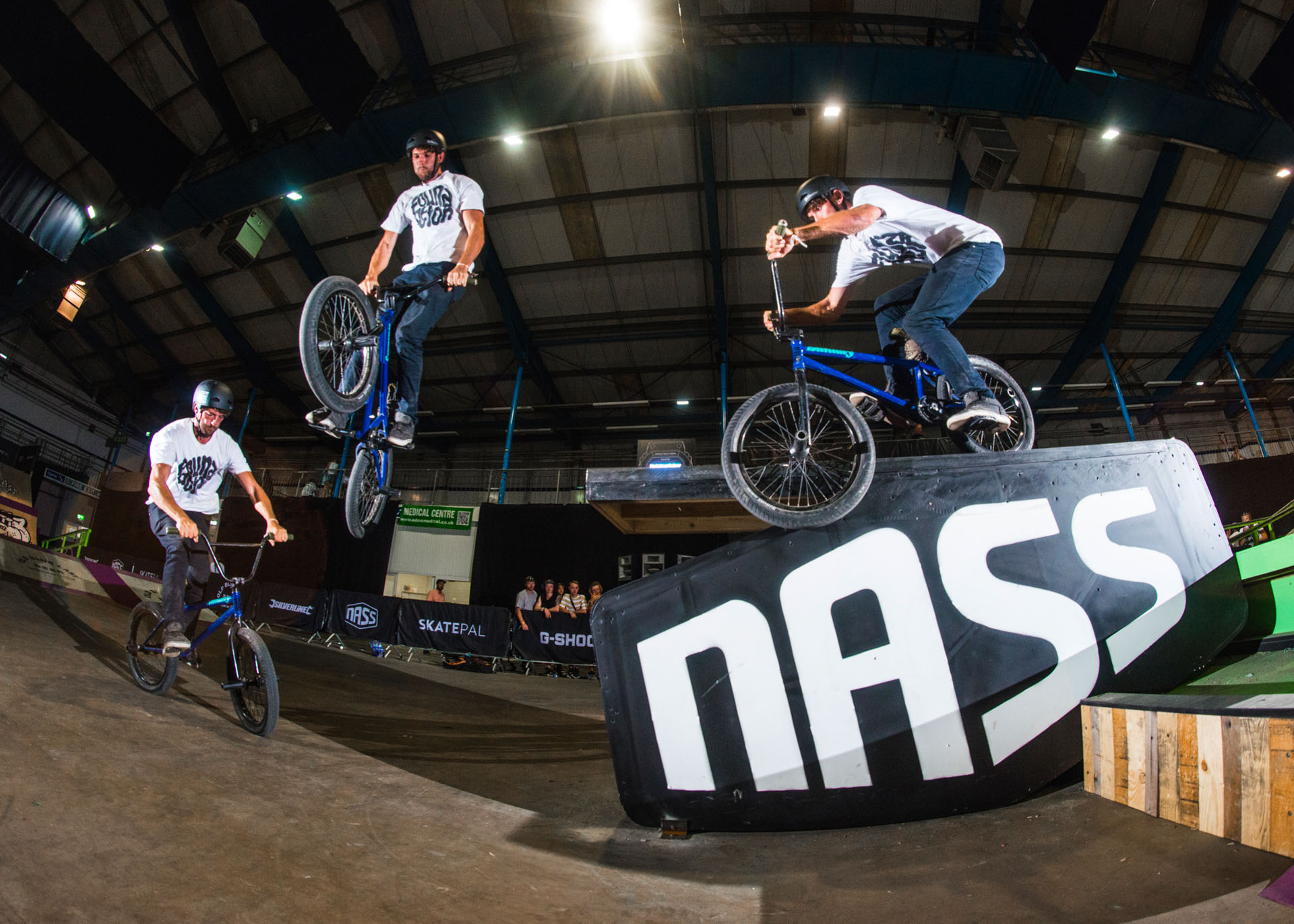 ---
Accompanying the street and park competitions was also Dirt, Vert and the welcome return of the sketchy pallet wallride. So many people got caught out by the steep transition and rough landing, Kaine Mitchell especially, getting knocked out. He was later advised by medics not to compete the following day but in true Kaine style he competed in dirt, vert and park. What a legend. (?) Issac Lesser walked away with best trick on the pallet wall with that ridiculous icepick and Joe Parry smashed it in high air.
---