Words by Nik Ford
Photos by Sarah Haywood
Video by Tommy Reade
---
What a crazy 20 months it's been since the last A Light In The Dark BMX jam.
The idea behind doing the jam at night plays into the metaphor of the jam's name, A Light In The Dark. The event is to raise money for CALM. CALM exist to prevent suicide, which takes 18 lives every day and is the single biggest killer of men under 45 in the UK.
Lockdowns, isolation and general uncertainty has been tough to adjust to for us all and CALM have received more phone calls for help than ever. Now that we can, I wanted riders to come down my local and have a good time for a good cause.
---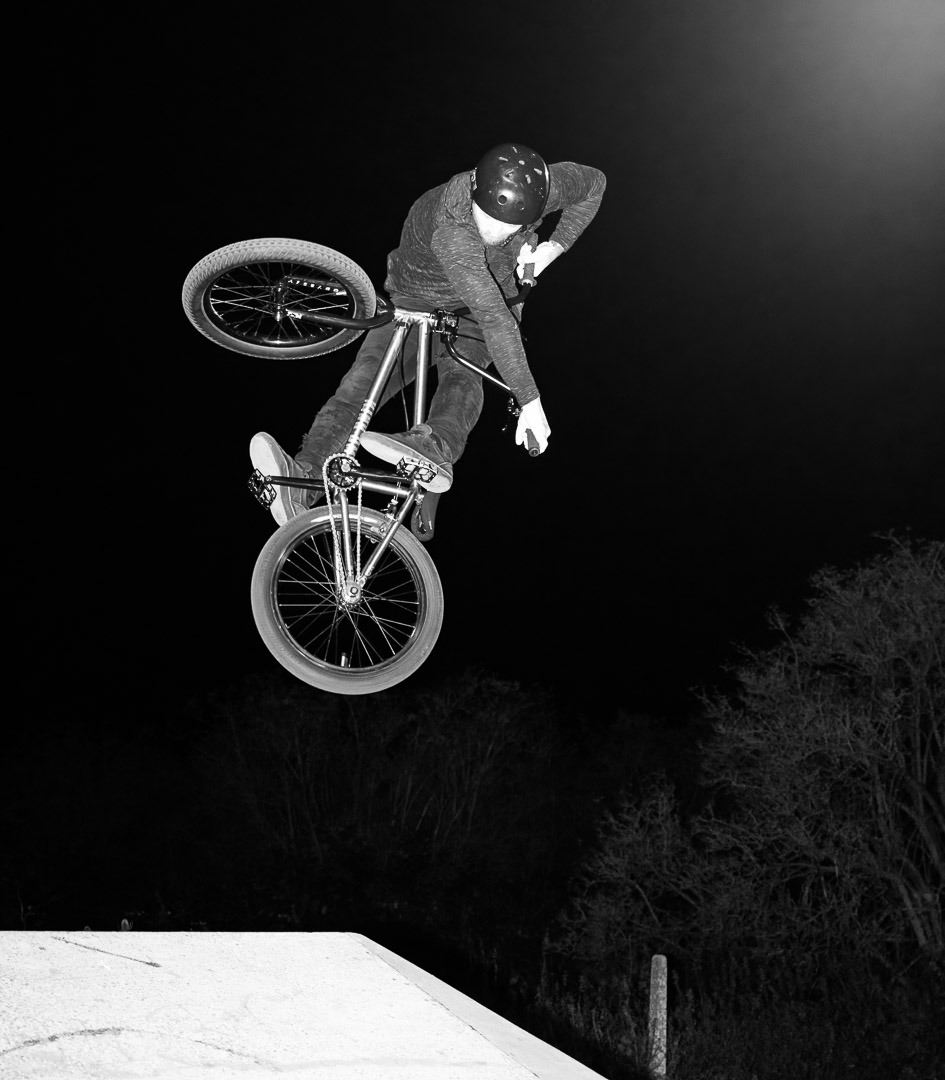 Donations were required to ride in the events and I split them into 2 categories, under 30 / over 30. This seemed to work well and ensured everyone got some time to shine.
I had way too much nervous energy coursing through me on the day so was pleased that I had thought to do the grind jam first. Riding has always been the best medicine for me to calm down. I focused the energy well and was stoked with how I rode and subsequently my head was in the game for the rest of the evening.
Sean Stevenage killed it in the over 30s grind comp and took the win. The under 30 grind jam was an absolute treat! Louis 'Pijin' Bezanson took the win, Justin Maiden came 2nd and Brad Mulholland took joint 3rd with George Hill.
Next up was the hips comp, to make sure all the different types of riders in attendance had a chance to do their thing, which kept the stoke going. George 'Clonky' Stafford was the winner with some comp bangers including a flip bar, juxtaposed with Eman Wain steezing his way into 2nd and rad Brad Mulholland collecting another 3rd place result. Stoked to see Sasha Pardoe shred her way into 4th place in the hips comp. The over 30s category was a classic with Rico Ferguson taking 1st place, Adam Galt in 2nd and Dan Mann in 3rd. All these riders have a rad style and classic moves. Tabes for the babes!
---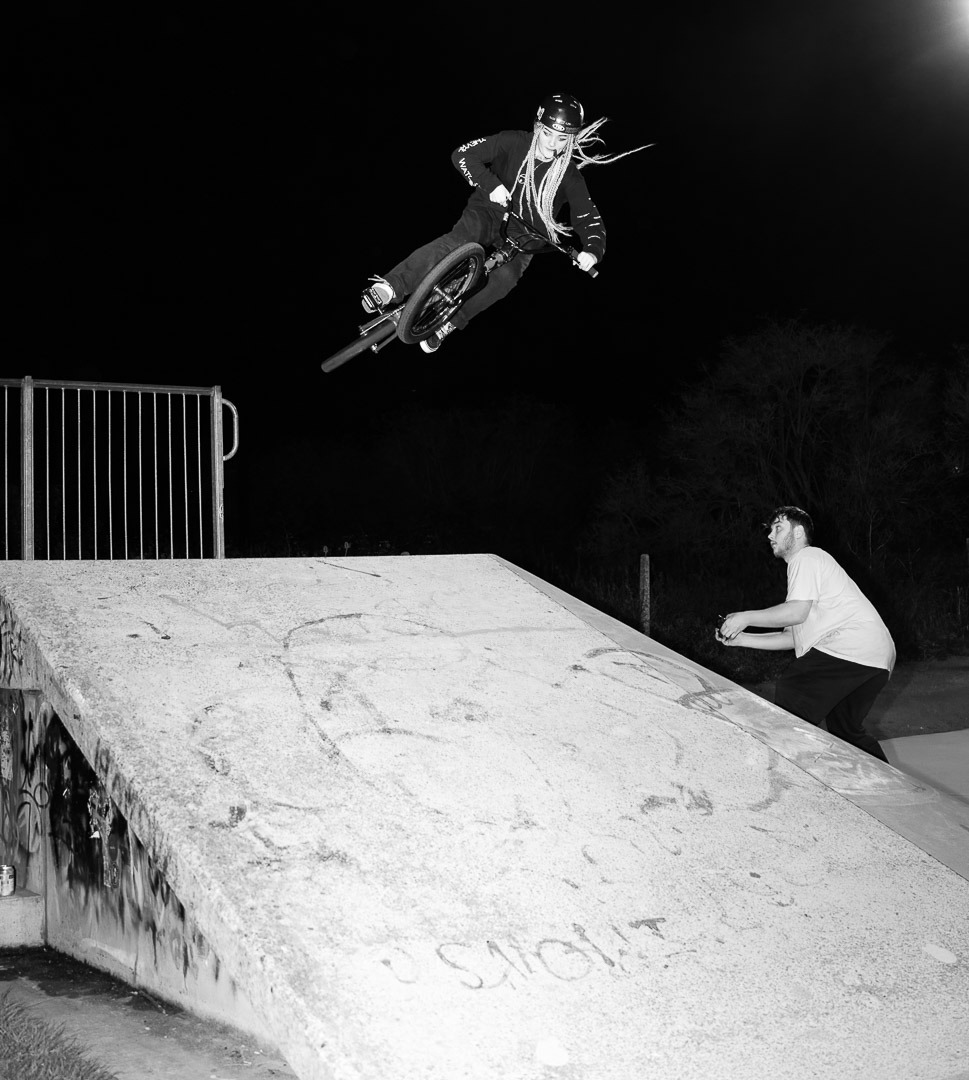 Next up was the high hop jam, I made this out of a pallet and thought 42" high would be more than sufficient, in the end we had to rest the bar on top to decide the winner and that was Justin Maiden with a massive 43" hop! I'm gonna have to add an extension on to it for next year.
We then moved on to long jump and this got LOOSE. The kicker had warped since last year and was pretty wobbly, step up Brad Mulholland who did some on the spot DIY with a broken skateboard and an inner tube and we were good to go! MVP of the night Michael Attewell was jumping as high as he was long until a heavy crash took him out. Riders were hitting this sketchy kicker flat out and in the end it was like some sort of gladiator shit going on that saw Oscar Howitt take the win, and call time on that event before someone really hurt themselves!
---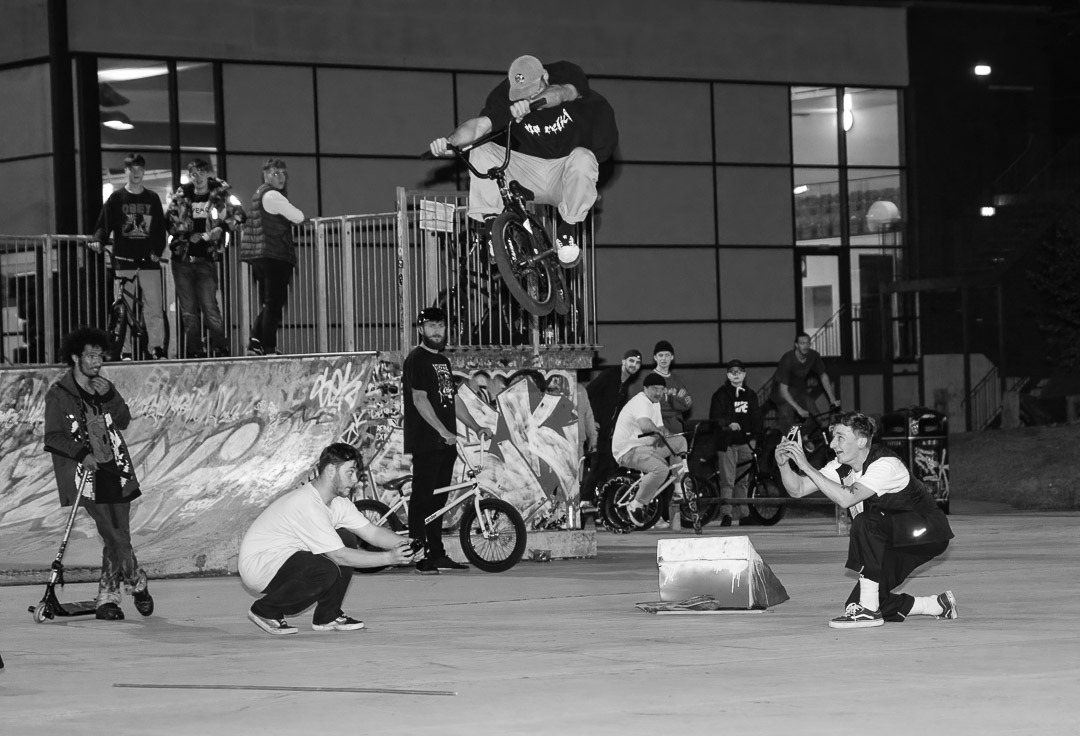 Final event of the evening was the spine/mini comp. I was stoked to see the over 30's category go off! Ed Williams with the win, Phil Bridge who is still as rad as ever got 2nd, Key Parish and Rico Ferguson tied for 3rd. Good work lads.
Stu Chisholm made the trip up from Hastings with his crew and opened up some new lines on the spine, the manual line over the volcano and spine to foot jam showed just how skilled this dude is, plus a 540 over the spine, double truck, flairs and everything in between. Clonky in 2nd with solid bangers and the triple threat Brad Mulholland collecting his third 3rd place of the night.
We raised the fantastic figure of £365.21. That is enough to fund a potential 45 live saving phone calls to CALM. A massive thank you from the bottom of my heart to all the riders and spectators that came down on the evening and all the people who reached out and bought raffle tickets via my social media. Thanks to my dad who was going round on the night selling raffle tickets. 5 for a pand!
---
Thank you to all the sponsors of the event:
4 Down Distrubition
Source BMX
Classic Clouds
Project 5 BMX
Flare 4 Media Limited
DuFFS Footwear
MandM Direct
Glory Days Apparel
We raised the bar again this year and my brain is already thinking about next year's jam! See you there YO!
---