Words and photos by Ben Pearson
---
Going on trips with your boys, riding new places, exploring different cities and countries. For me, that's one of the best things about BMX. You can escape the stresses and strains of normal life for a while, shoot photos, maybe film for a video, or just make some great memories. A BMXer's travel experience is a unique one. Cruising the streets looking for spots, you often encounter all manner of sights and happenings; things that are a long way removed from the monuments, museums, and other 'attractions' on the normal tourist trail. It somehow feels more genuine, but what can make a trip truly memorable is being welcomed by a local.
I've been fortunate enough to meet a diverse array of groups and individuals along the way who have been stoked that a group of English guys have made a journey just to ride bikes. Riders who are embedded in a scene. Guys who've organised jams, built parks and trails, and know the good spots to have a beer after the session. A bit of local knowledge can go a long way, and some of the finest places I've ridden and sessions I've had have been down to befriending a stranger. The connection of a 20" wheeled bicycle and a little bit of hospitality is all you need.
"What can make a trip truly memorable is being welcomed by a local."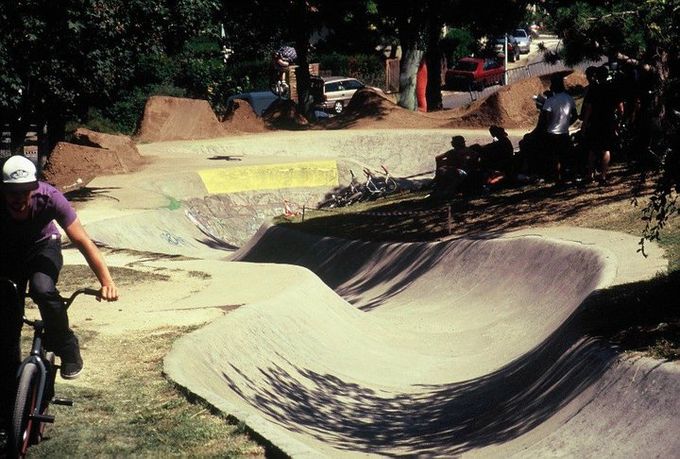 My favourite example of BMX hospitality was in 2010, when my crew embarked upon the first of three riding trips to France. We were riding the 'Bowl To Be A Trail' jam in Saintes (which is the raddest scene and highly recommended) when I noticed another dude on a Deluxe who was generally shredding the place to bits. As an aside, do not attempt to ride that bowl after drinking French cider, or you will only shred yourself to bits.
Having complimented each other on our choice of frame, it transpired that my new mate was sponsored by Deluxe and was keen to know what our plans were for the next few days of our trip. I said that they were pretty loose. An hour later I was in receipt of a hand-drawn map and a phone number. The map (which was missing contour lines, but not many other details) directed us to a fantastic DIY wooden skatepark, 100 miles north of Saintes. The phone number was for the guy who had built the park and also a set of trails close by. With this information we embarked on the journey north, and ended up having a rad session at the park and then the trails, thanks to Pompom's guidance (and cartography) and the generous welcome from Papy, Loic, and the rest of their crew. They even made us a barbeque, gave us beers, and played a choice Wu-Tang Clan song from Ride UK's Cassette video to get the session going.