Words and photos by Robin Pearson
---

Greg is chilled. He's lives in a nice flat with his nice girlfriend, they have a nice cat, a nice garden with a hot tub… It's all very nice, very relaxed, very chilled. I guess when you take that approach to life then flying across massive bowls and doing insane gaps might make more sense…? I don't know, this is purely speculation, but it seems to work for Greg. We've all seen his Mongoose Irritable Bowl Syndrome edit – the dude is on fire the whole way through.
Earlier this year Greg built up a new whip and it's quite different to his previous rides. Unfortunately he's waiting on a sprained ankle so we could only shoot the trick above (!) but here's the low down on his set-up.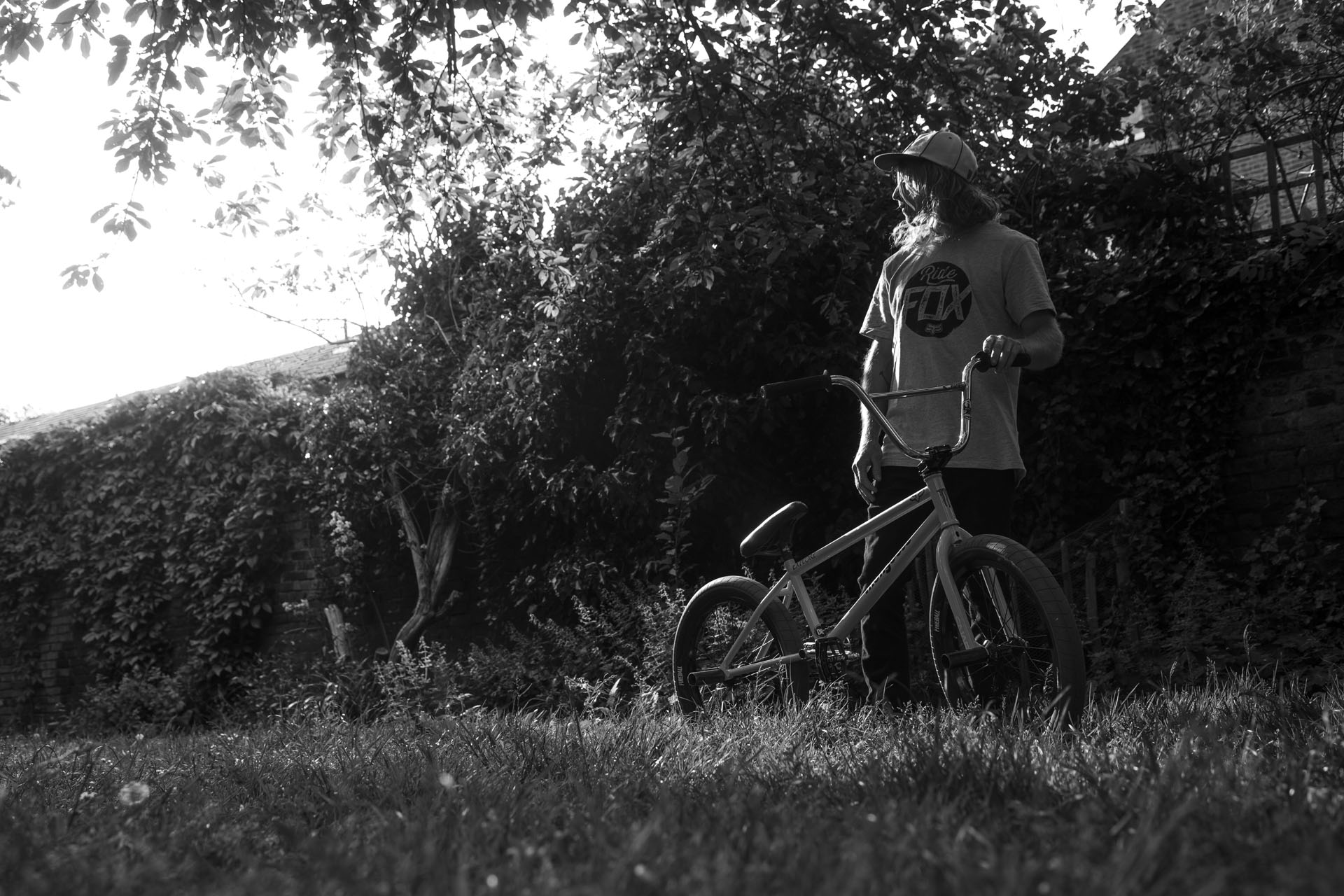 – Tell us about your bike: it's a custom frame, so what design features did you go for?
"Yeah, it's a custom frame made at the Standard Byke factory in USA. I guess the biggest differences compared to most frames now would be: the longer head tube, laid back seat tube (69 degrees), no brake mounts."
– I always saw you as a 'black or raw' kind of guy! What's the deal with this colour scheme?
"Usually once a year or so I'll try a different colour scheme out just to freshen things up. I got sent those tyres and wanted to make something interesting instead of the usual black and raw. It's been fun, kids and general public seem to like it a lot. I'm kind of over it now, I just want to finish filming for my Monster Ramp II video then I'll change again."
– You don't see many BMX riders with that style of pedal. How do they feel? 
"They grip really well, they are light, and strong. Because of the grip I rarely slip my pedals so end up with less shin slappers than most guys. This is especially true with riding trails or and damp areas etc… They don't break as easily… It makes me laugh seeing guys take 2 or 3 sets of spare plastic pedals on a trip."
---