Don't be fooled by the Buck's shiny coating, beneath the paint work it's build like a brick sh*t house, designed to stand up to absolutely anything Dillion Lloyd can through at it.
Dillion runs a pretty interesting geometry that makes this frame stand out from a lot of street frames on the market. Starting with the taller 127mm head tube, so you don't need to run as many headset spacers. The bottom bracket is taller than most at 11.8" making it less likely of catching it on crooked grinds, leading to a higher stand over at 9.125", built to suit taller riders like the man himself.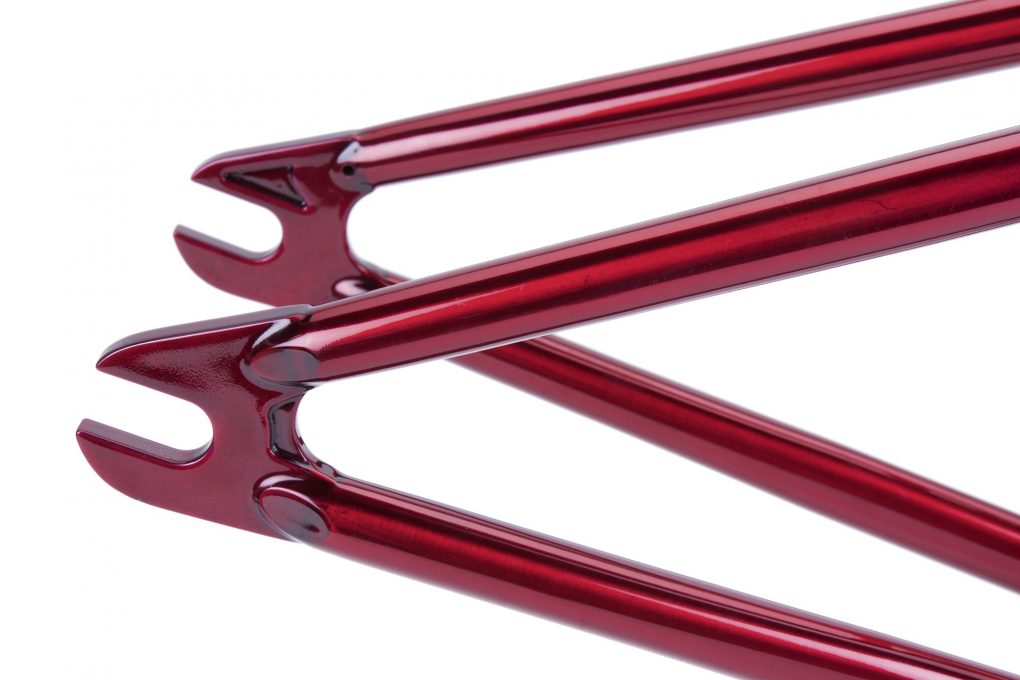 Lastly the extra thick 7mm thick investment cast drop-outs look absolutely seamless and as the whole frame is backed up by the WeThePeople lifetime guarantee, you know going to last.
Available from your local BMX specialist this December.