Éclat have long been coming up with interesting bike parts, nicely designed products that clearly have had a lot of thought go into them.  Recently they announced the Seismic hub, a cassette hub with radically different internals to the standard spring and pawl system we're used to in BMX.  We sat down with Dave Paterson to find out how this hub was developed.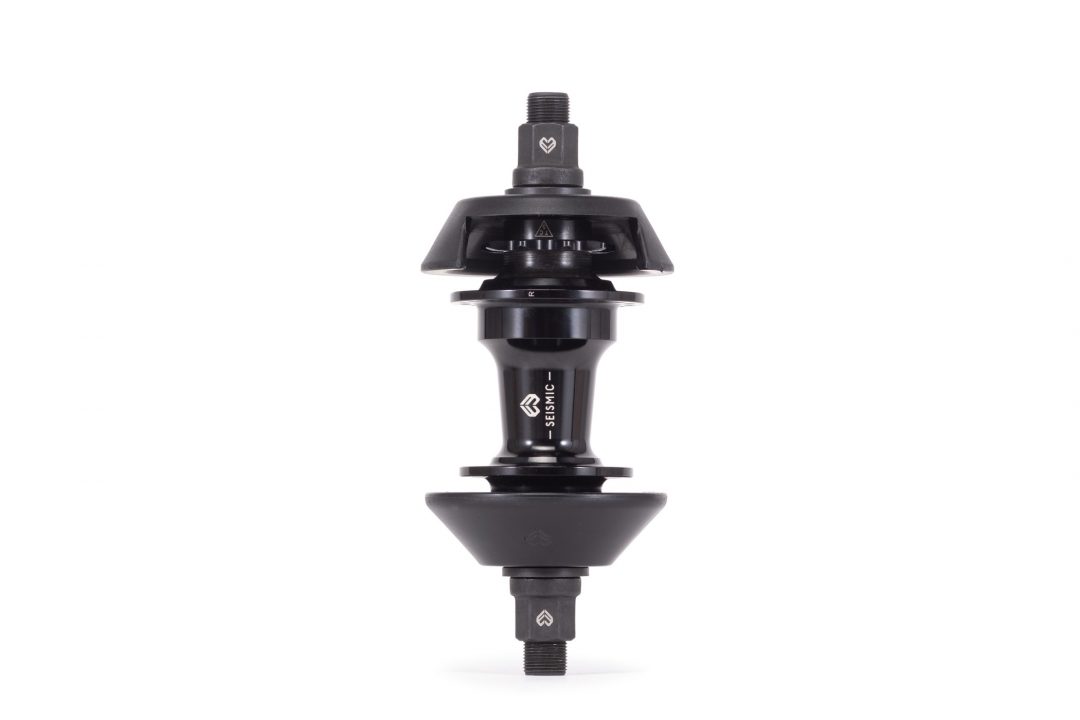 ---
Éclat Seismic Hub Q&A
with Dave Paterson
---
– What makes this hub different to past Éclat hubs?
The major difference with the Seismic Cassette Hub compared to our other Éclat hubs and almost any other hub on the market is the mechanism. Where our other cassette hubs are based on individual sprung pawls engaging into a ratchet ring, the Seismic uses a totally different design of internal mechanism we developed and have named TCS (Tooth Coupling System). This system uses x2 sprung ratchet discs side-by-side, which are inside the hub and the driver. The two discs are pushed together from opposite sides with a very special design of spring, which allows the hub to transfer power in one direction, and "freewheel" in the other.
"It's a much stronger internal mechanism with fewer moving parts than a normal pawl-style cassette hub."
– What are the main advantages of this design over other hubs on the market?
In a nutshell, it's a much stronger internal mechanism with fewer moving parts than a normal pawl-style cassette hub. You can really crank this thing as hard you want and it's not going to fail. Even after years of heavy use, this hub was designed to keep going on and on. The hub itself is also much simpler to work on and lighter than a standard cassette hub. Using the new TCS internals and slimming down the hub shell, we are able to decrease the weight by 100g without sacrificing the strength of the hub in any way.
Actually, because of the new type of internals we could actually increase the diameter of the axle making it even stronger, whereas many brands have to reduce the axle diameter to reduce weight which can really effect the strength and durability. We specifically designed the Seismic hub to be easily serviceable, with many of the parts being similar to our existing hubs, and the propriety components being affordable and available from Éclat dealers worldwide.
– Where did the name come from?
Sometimes the name is the hardest part of creating a product. The first thing we really noticed as soon as we started testing this hub was the unique sound. It really is very distinct from any other kind of hub sound, so we wanted to base the name off that. We kept thinking of names related to sound waves and SEISMIC was on the list. After going back and forth with the design team and the riders we gave it the go ahead and the SEISMIC hub was born.
---