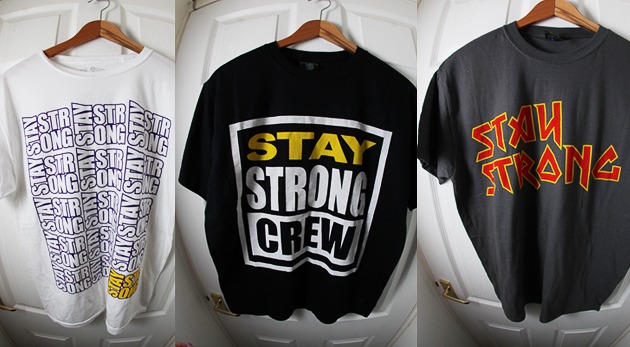 It's comp time again…and this time we have some Stay Strong T-shirts (size Medium) to giveaway…
These are just a few of the Stay Strong products available to buy now over on their new website. Get over there and check out the Stay Strong news, team, edits and more all in support of Stephen Murray.
So how do you WIN these T-shirts? All you have to do is head over to the Ride UK Facebook page and comment on the Stay Strong T-shirts image, simply explaining why you should win them. The best comment gets them!