The BSD / Nike 6.0 Bowl Jam at Unit 23, Dumbarton went down over the weekend. It was a bit of a roller-coaster of a day with plenty of ups and a few minor downs (word is Jason Phelan is feeling better now after his rafter dive). Plenty of sick riding went down and people travelled from afar to get involved. We've got a full article of all the best photos in our next issue (151) so just sit tight for that but for now here are a bunch of overspill shots to tide you over. Big shout out to Chick, Conner, Chaz, Wingnut, Dave Sowerby and all the other Unit 23 crew, Grant at BSD and Will at Nike 6.0 for making the day possible.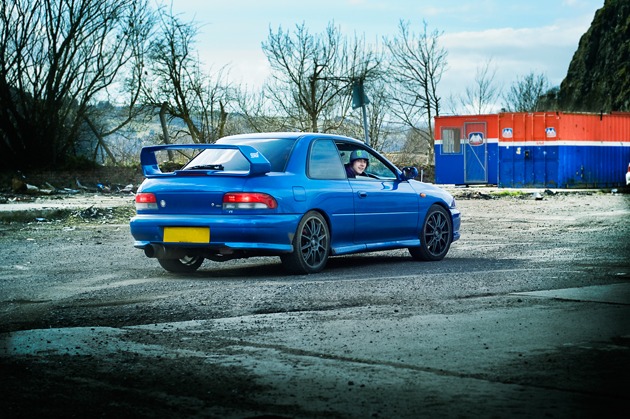 Harry McRae?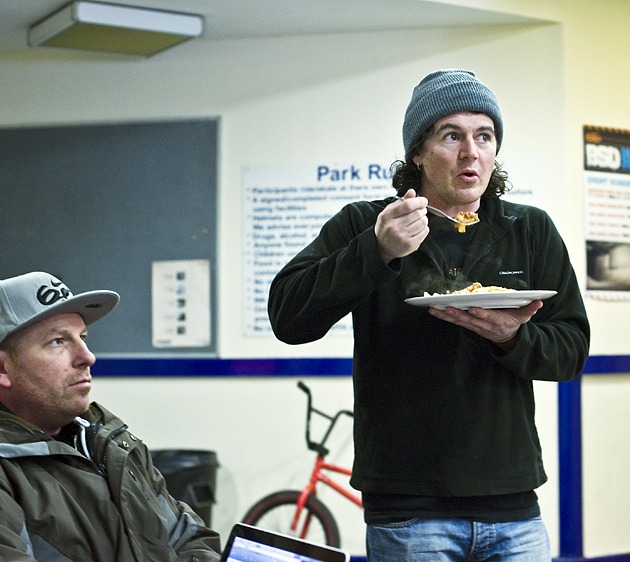 The Unit Crew = Sick Guys.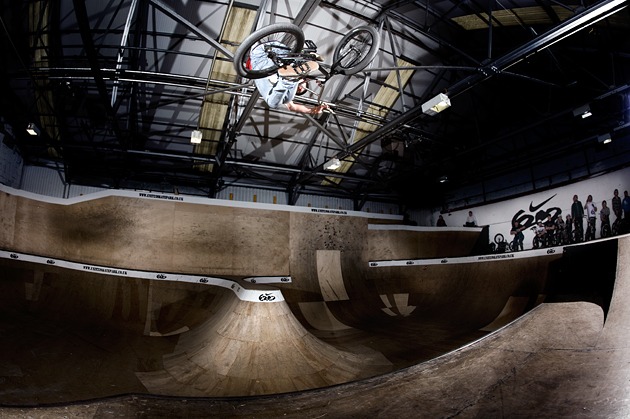 Jonny Devine Lancashire style table over the hip.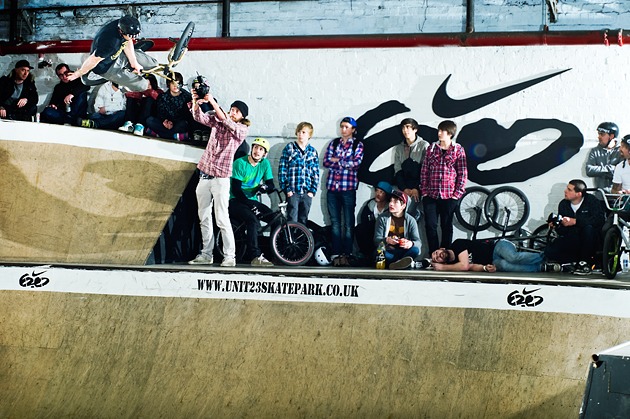 Van Homan 1 hand table photo poach…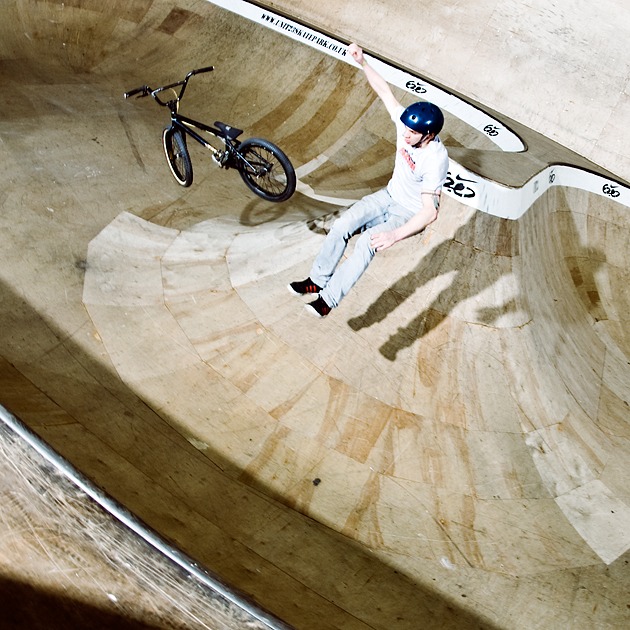 A lot of people kept asking 'who is that guy?' – It's paul Chapman of course. We didn't have a spare photo of him for the website but here he is bailing at 100mph after doing a massive backside boneless.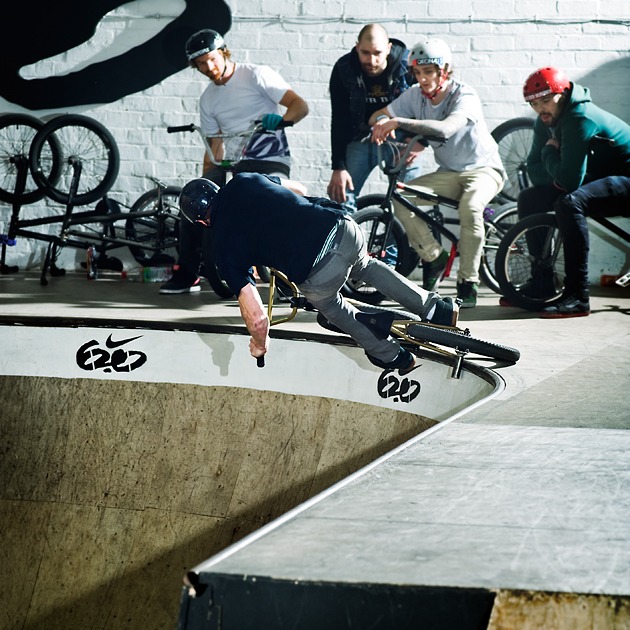 Van Homan going round the bend.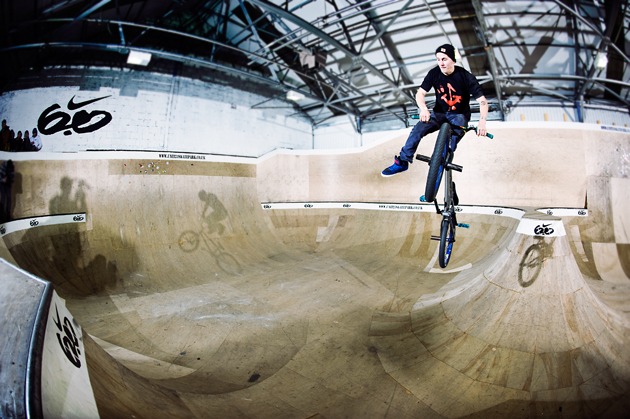 Tony Malouf tried this crazy 180 gap from the volcano to the hip. Sick guy.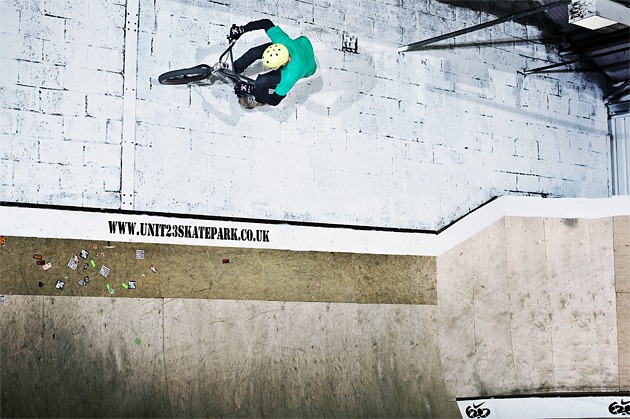 This photo sucks but it might give you an idea just how high Slattery was going up the wallride.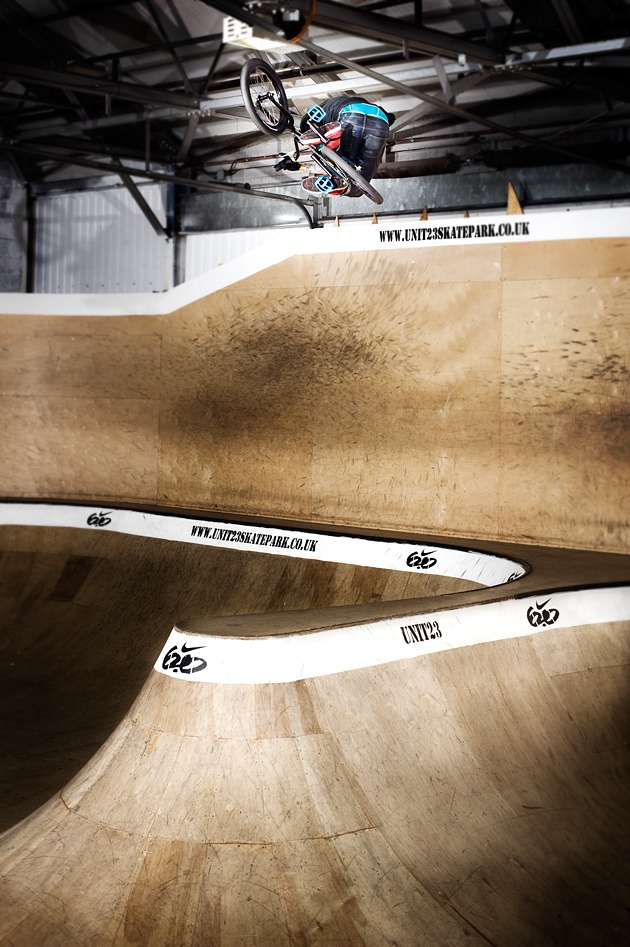 The Main man up in the rafters with a huuuuge 3 table. Everyone was psyched to see Harry riding again after his long injury stretch. Keep your eyes peeled for a catch-up article we've got with him in the next issue.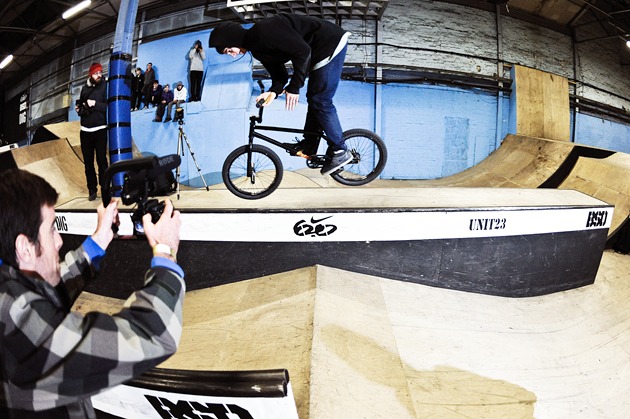 Simone Barraco was trying this truck to smith for ages but just couldn't quite get the lock-in. Better luck next time wee man…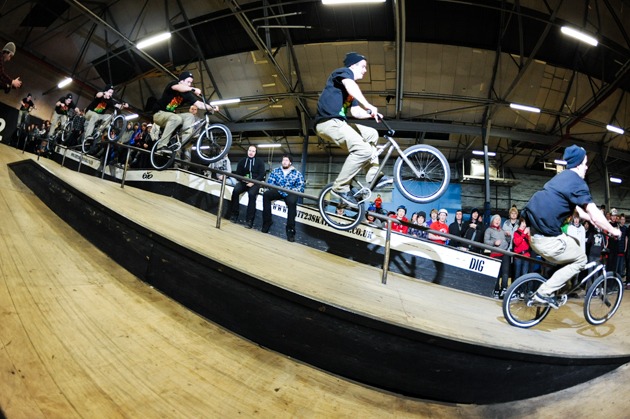 Ben Lewis smoked the ice on the straight rail no probs and then went on to try the kinker. He must have tried it at least 100 times non stop and was getting sickeningly close to pulling it. Close but no cigar…