***WINNER***
—Will Turner—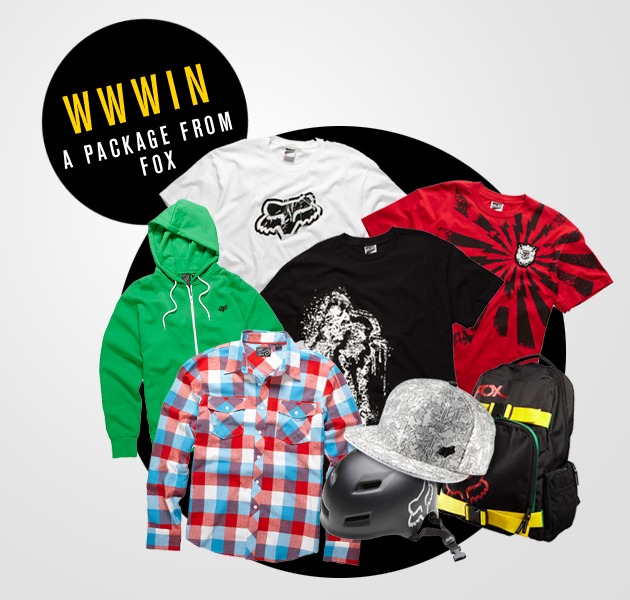 FOX who sponsor S&M's, Lima and United's, Leo Forte here in the UK as well as Chase Hawk, Drew Bezanson and Scotty Cranmer in the US – are giving away a bunch of cool product. This one off package can be won only here on Ride UK. All you have to do is answer the very so simple question below.
For more info on their team and products, head over to their website: foxeurope.com
Q: Who below also rides for FOX in the US?
A: Sean Sexton
B: Jason Phelan
C: Marv
D: Niki Croft
When posting your answer in the comments, make sure to put your full name and email address so we can contact you afterwards.