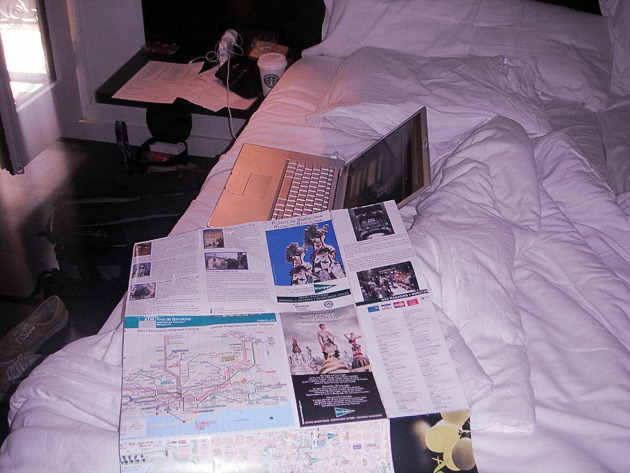 Today was a lot easier – no press launches and long qualifying. The first event didn't start till late afternoon so I had a bit of time to get on with stuff. I missed the shuttle bus so I had to work the underground system; got lost a few times but got there in the end.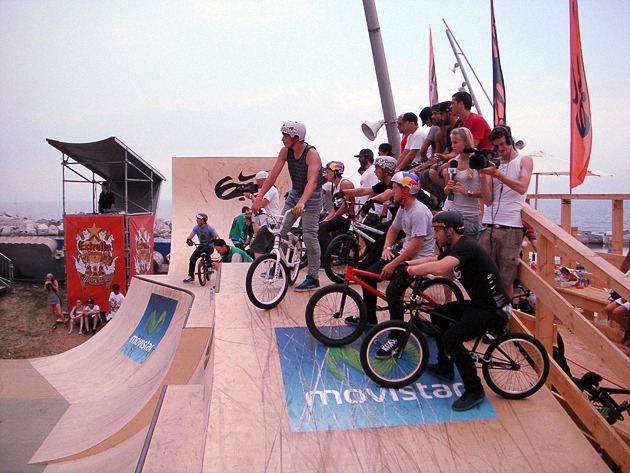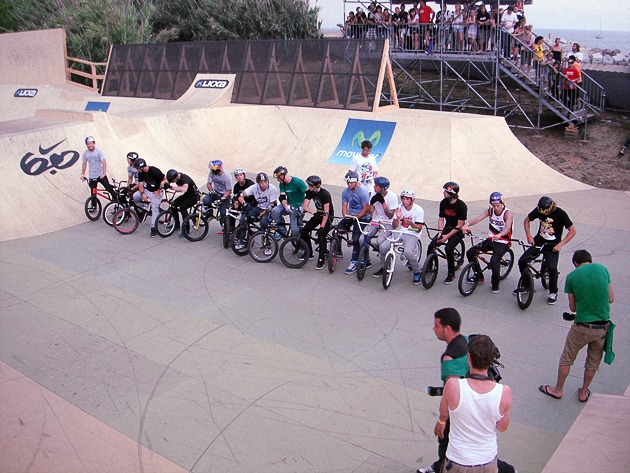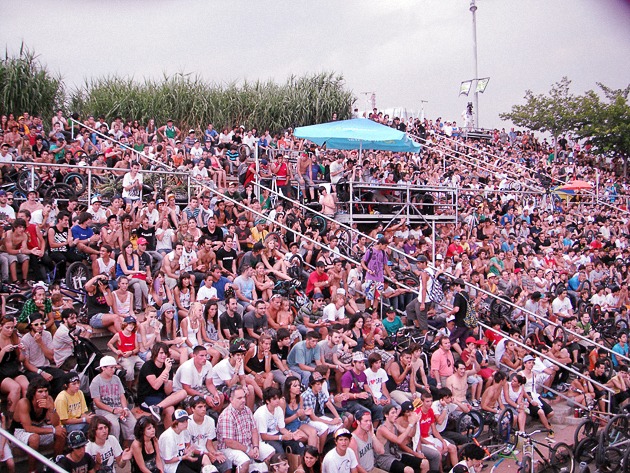 I turned up a little late to the best trick contest, but when I got there everyone was doing crazy stuff. Alex Coleborn was attempting a whip, to foot jam whip to barspin (for the first time!) He didn't land it here at the Nike 6.0 BCN BMX Pro but I'm sure you will see a video in the next week or so of him pulling one! One hour after best trick was Finals, the first two groups went off including Alex Coleborn and Ryan Nyquist who had a ridiculous run!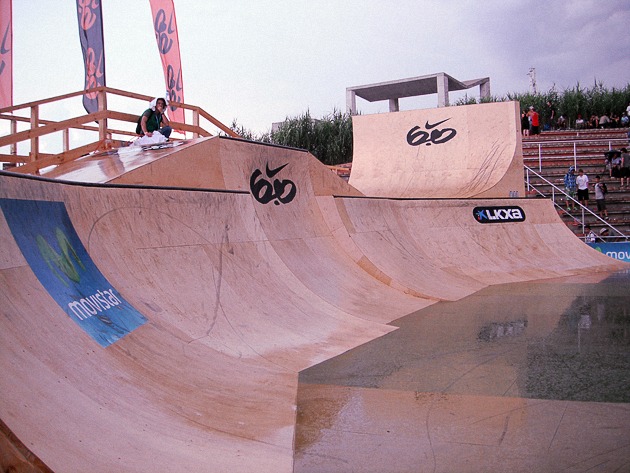 Shortly after that, the rain came out of no where stopping the event. Everyone waited around for hours hoping the wet course would dry out. After a good few hours and a flat land demo the riders decided it was to wet to ride, making the Qualifying results the Final results.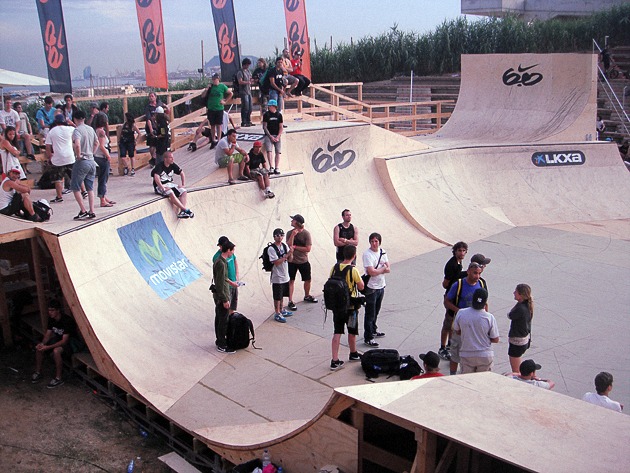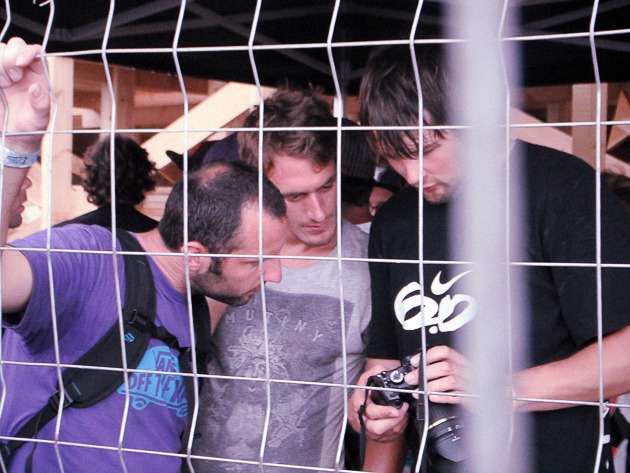 (waiting around and Nonstop's Matty Lambert providing video entertainment)
As the light faded, everyone was very hungry from waiting around, so Jason Phelan (Nike 6.0) ordered 40 pizzas for everyone! It's been a good weekend here in Barcelona, be sure to check out all the videos that will be going up and also the article in the magazine when it comes out!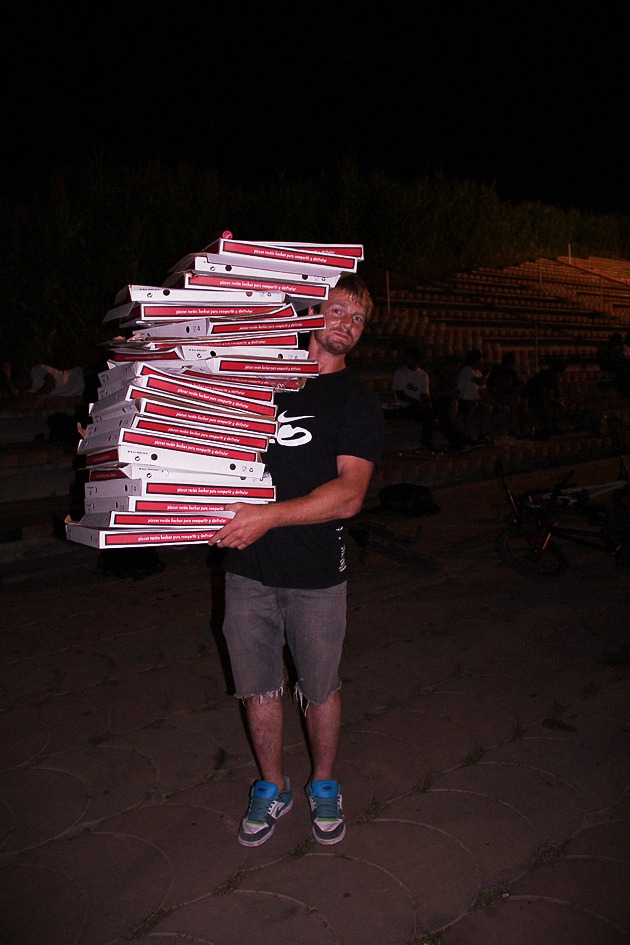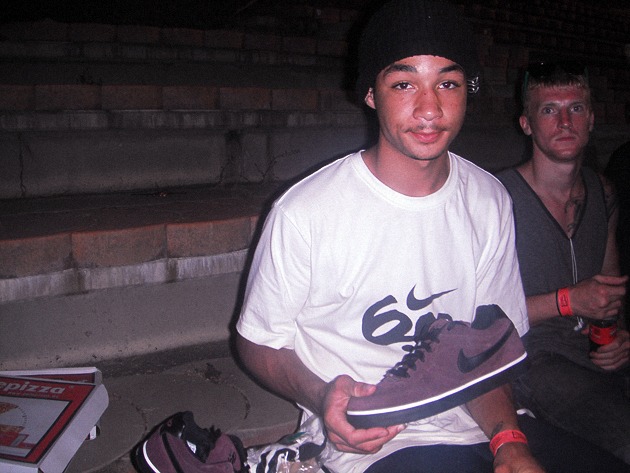 (Jason delivering pizzas and Alex Kennedy receiving his NikeiD Primo shoes)