Some great news from Vans this morning, as the legendary Spanish style boss Sergio Layos has been officially added to the Vans Europe team.
Sergio is working on a full welcome video but for now we have the above short edit showing a few lines at the Ruben Alcantara Skatepark in Malaga.
---
Check the official press release from Vans, below: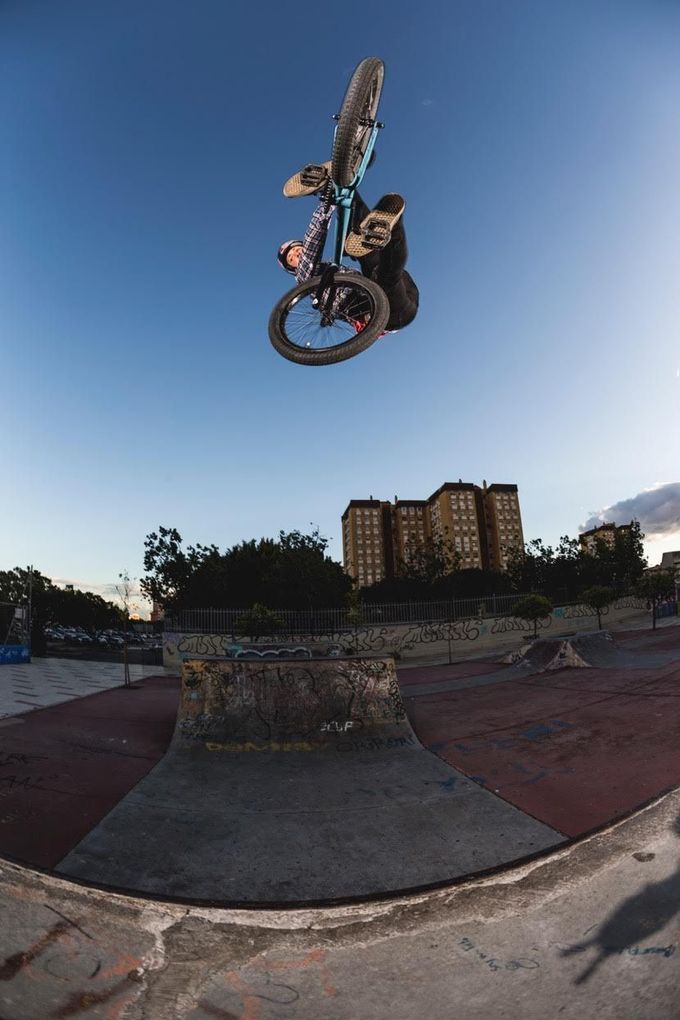 Sergio is one of Europe´s most respected and talented BMX exports. His riding style, personality and attitude speak volumes and makes people – no matter where he shows up, if it´s an event, a jam, or just a local session with friends – feel enriched by simply being with him.
TM, Andy Zeiss: "Sergio is a long time friend of mine and to many of the VANS team riders. Furthermore he owns and reflects everything what a BMX rider should be and thats very important to me. We began the relationship at the end of last year with some general product support. Soon as we realised it was a perfect fit I pushed for the next and most logical step. Now I couldn't be more stoked and proud to have him as a part of the family and representing VANS along with the others from the squad. Sorry, but my team is bad-ass, haha!"
The Spanish based rider has his roots in Madrid, but recently moved north of Barcelona. Traveling is still a huge part of his life, he likes to explore new places, but also loves to come back to familiar surroundings all over the world spreading the VANS love where ever he goes.
Sergio Layos: "I'm beyond happy to be part of the VANS family now. I say "family" for a reason because from Steve van Doren to everyone working at VANS, they truly seem a family and thats what I like. I´ve always been really close to the team, with some of them even being best friends of mine. I´ve shared great moments with VANS and look forward to many more in the future therefore I'm massively stoked to be of this team."