Vans Europe recently have been scouting around the west coast of America – lets see what they got up during their stay. Here's day 1 – check back for more updates and also the full featured article in our next issue.
Let´s start with the "official" day 1 here – I guess nobody wants to read how exiting the flights were, haha. Thanks to Jerry Badders picking us up at LAX and supporting us with a large vehicle.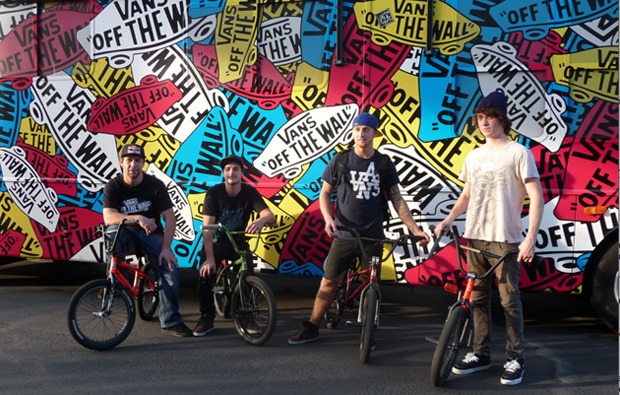 Tobias, Bruno, Kevin and Ben Hennon just about to board the Vans bus.
So after a full day of travel we got up pretty early on day one. Needless to say without any alarm clock,
we wanted to start it pretty chilled, went to 7eleven to get some coffee and headed the 2 min drive down to the beach to watch the sunrise.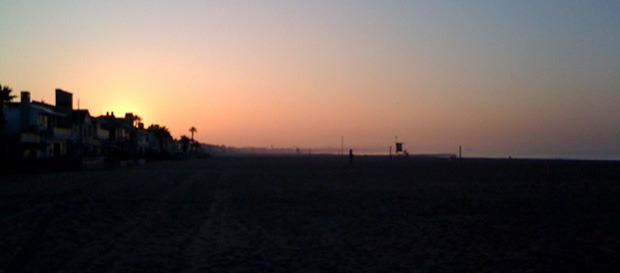 Sunrise on Costa Mesa beach
It was pretty awesome standing on a typical beach with a coffee, getting the first rays and to watch some surfers play with the waves – welcome to California!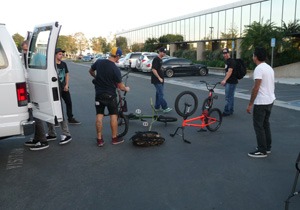 After that we headed back to the hotel to build up the bikes and to check out the area. Our hotel was located in Costa Mesa, 10 min drive from Huntington Beach and pretty central to some SoCal cities and spots. Our first mission was a trip to Santa Monica, pretty much 1 hour drive up north, passing LA area. Red Bull has theire HQ´s based in Santa Monica and we wanted to say hello to our friend Ilana Taub who was kind enough showing us the office and flowing us some "wings" for the upcoming 8 days. Pretty impressive office!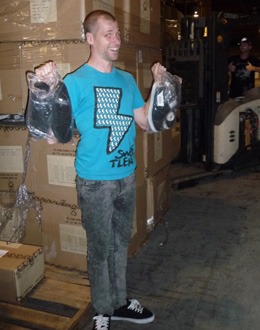 Photographer Rutger Pauw picking up some fresh new Vans.
Leaving Red Bull and Santa Monica behind we were back towards Huntington Beach to visit the Vans head office. The whole Vans operation is managed here – marketing, sales, design, brand management, store management, etc. ProTec is in the same building so Jerry walked us thru and introduced us to some really nice people.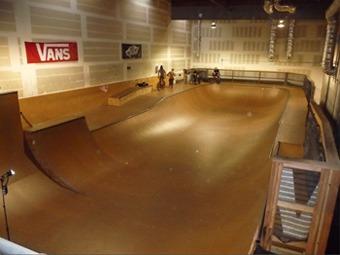 WOW, the Vans office is awesome – keep an eye out for an extra Vans office edit dropping in the next weeks.
So after the company sight seeing it was time for our first bmx session. Vans has a pretty neat miniramp back in the warehouse, 50 ft wide, elevators, bowl corners and some ledges too. Great laydback sess and a great way to start riding.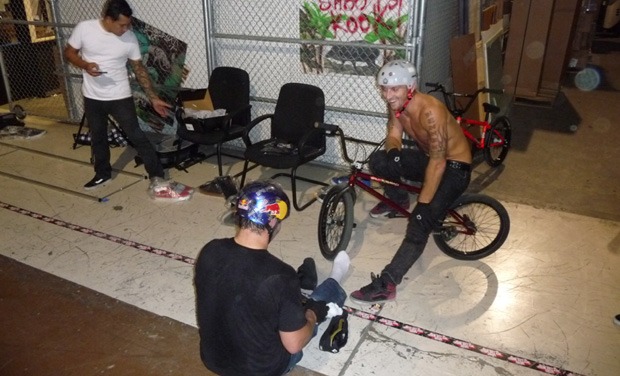 End of the first riding session for Tobias and top less Ben Hennon.
Jerry took us out for dinner later that night and after some cold ones everyone was pretty beat and ready for some heavy sheep counting arround 10pm.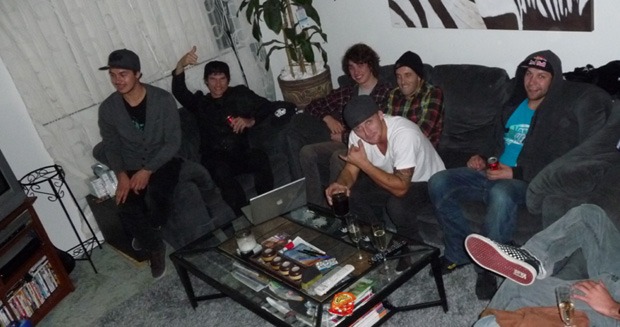 Stay tuned for day 2