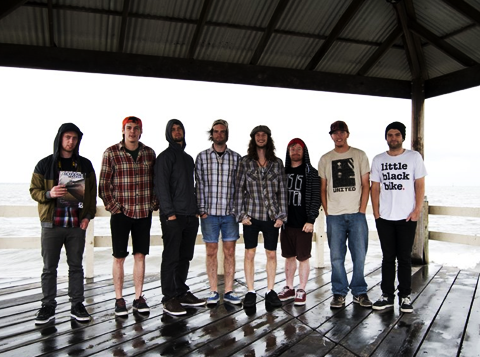 The crew!
The United team are currently in Australia shooting more footage for the United DVD scheduled for the end of the year.
The riders down under are Kye and Leo Forte, Geoff Slattery and two United riders hooked up by Australia distribution company Stowaway; Josh Kathigitis and Marko Maksimovic. Ian Morris is still developing his camera skills, now sitting behind a Nikon D300 and James Cox is filming. Coxy is also once again blogging for us – check out his first update here!
Ian sent us a couple of photos through of the trip so far…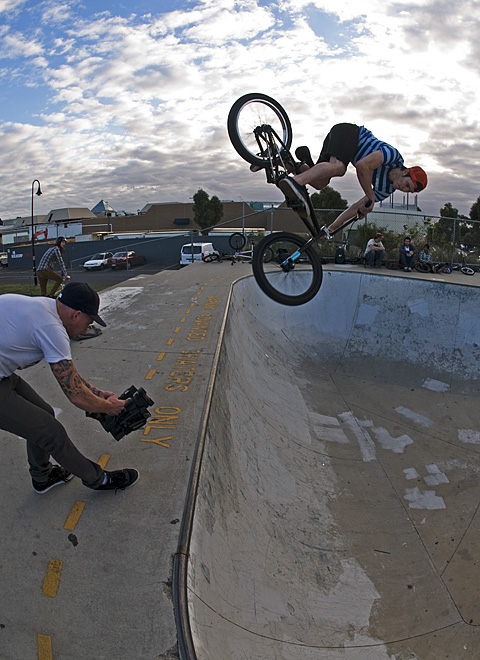 Coxy capturing Geoff Slattery..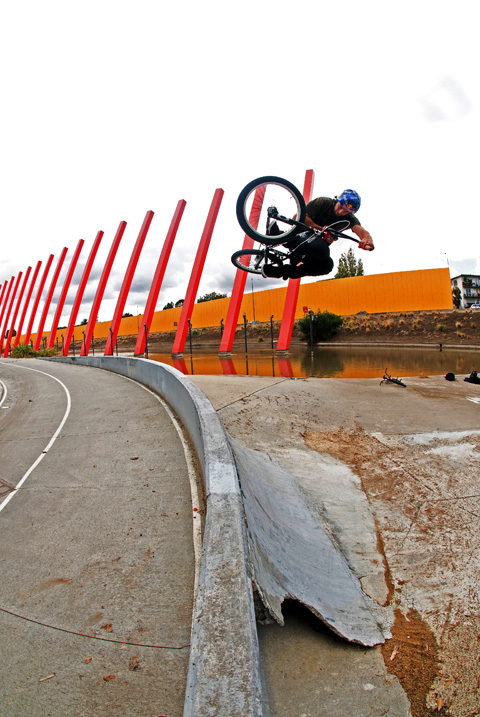 Kye Forte with the old faithful table air!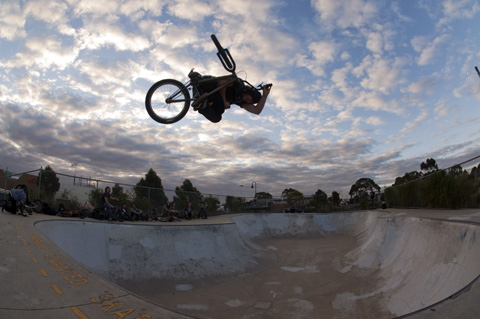 Costa at North Cote Park Melbourne…
LINKS – STOWAWAY, UNITED BIKE CO