BMX video premieres are awesome. Getting together with a bunch of like-minded people to celebrate a team's hard work and dedication towards a video project is always a blast.
Sunday have produced a DVD called Grow Up, featuring their whole team. They've kept a lot of details under wraps, but apparently it took around two years to film and everyone seems fully stoked on the resulting video. We've heard from reliable sources that it's a modern classic. I can't wait to see it!
There are SIX premieres happening around the UK this weekend. Our advice – get to one! Full details and flyers below.
---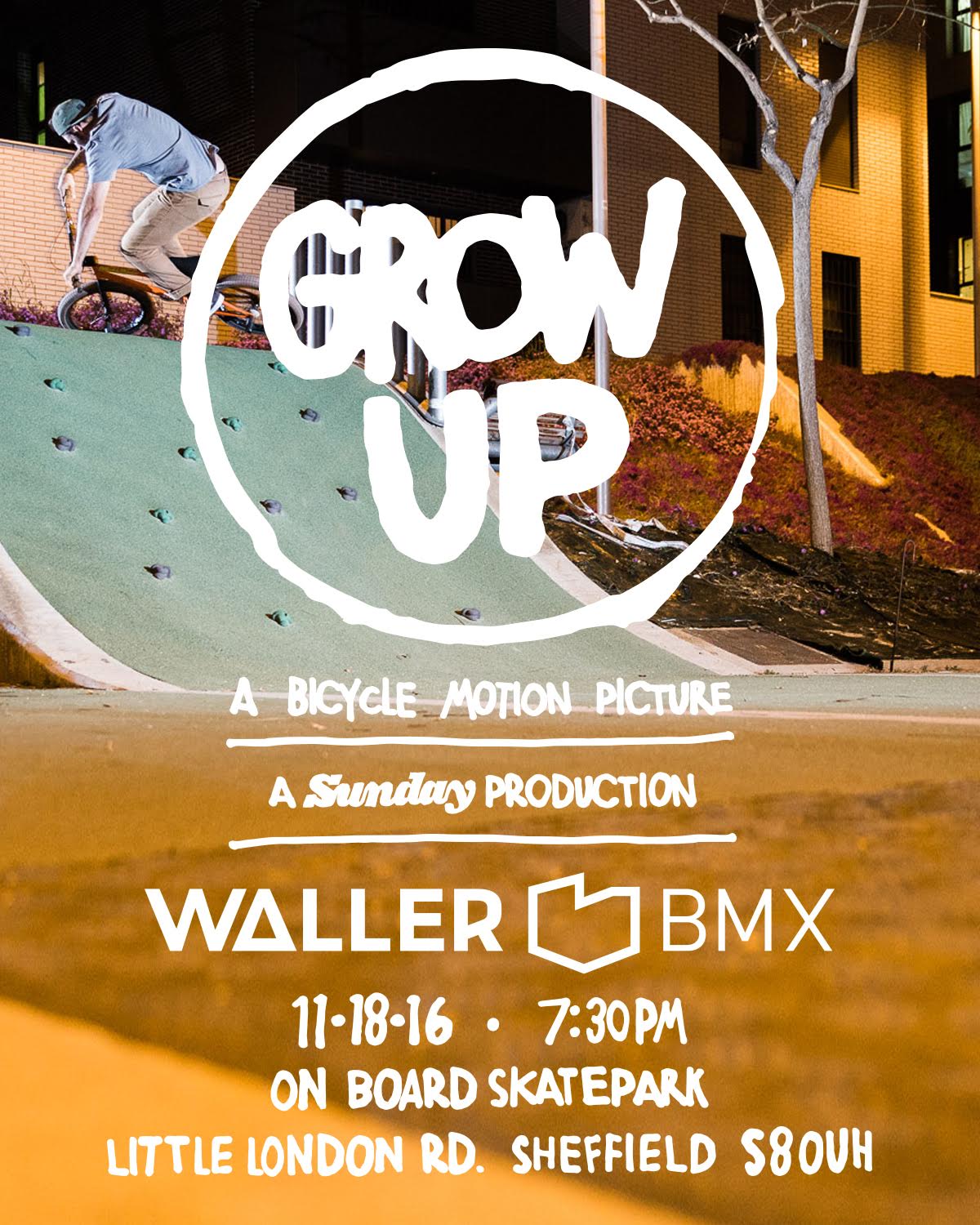 Waller BMX
18/11/2016, 7:30pm
OnBoard Skatepark
Little London Road
Sheffield
S8 0UH
---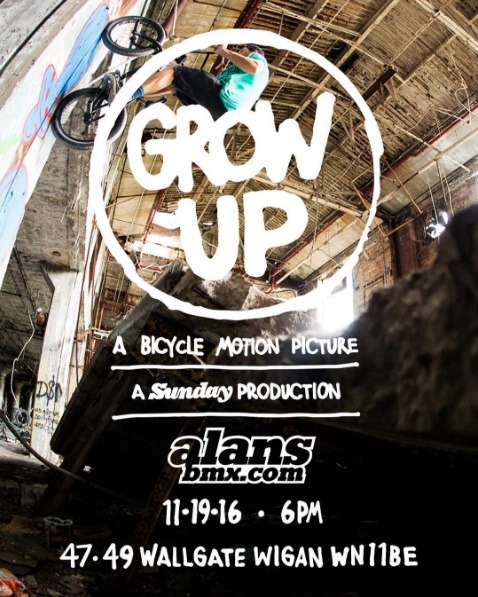 Alans BMX
19/11/2016, 6pm
47-49 Wallgate
Wigan
WN1 1BE
---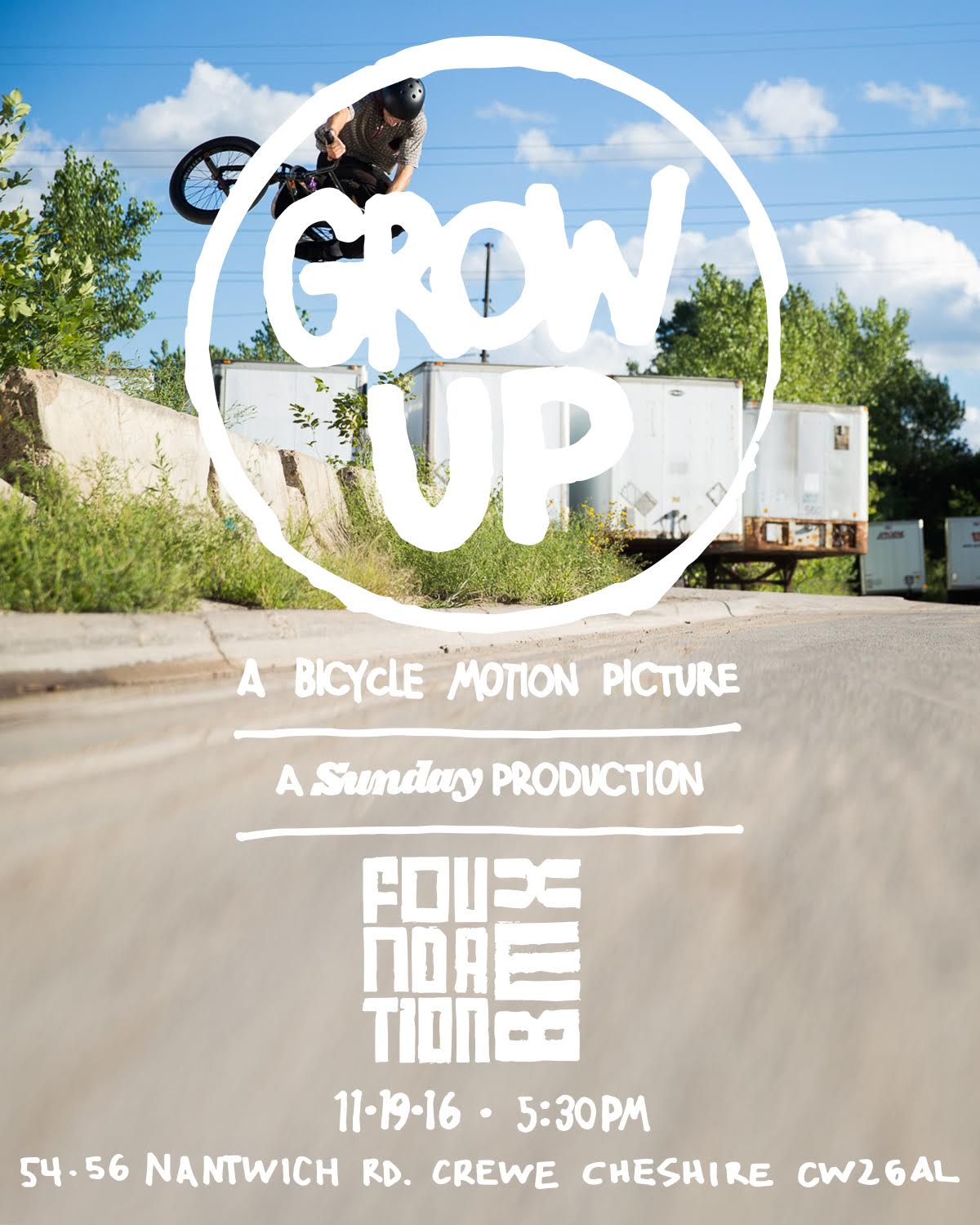 Foundation BMX
19/11/2016, 5:30pm
54-56 Nantwich Road
Crewe
Cheshire
CW2 6AL
---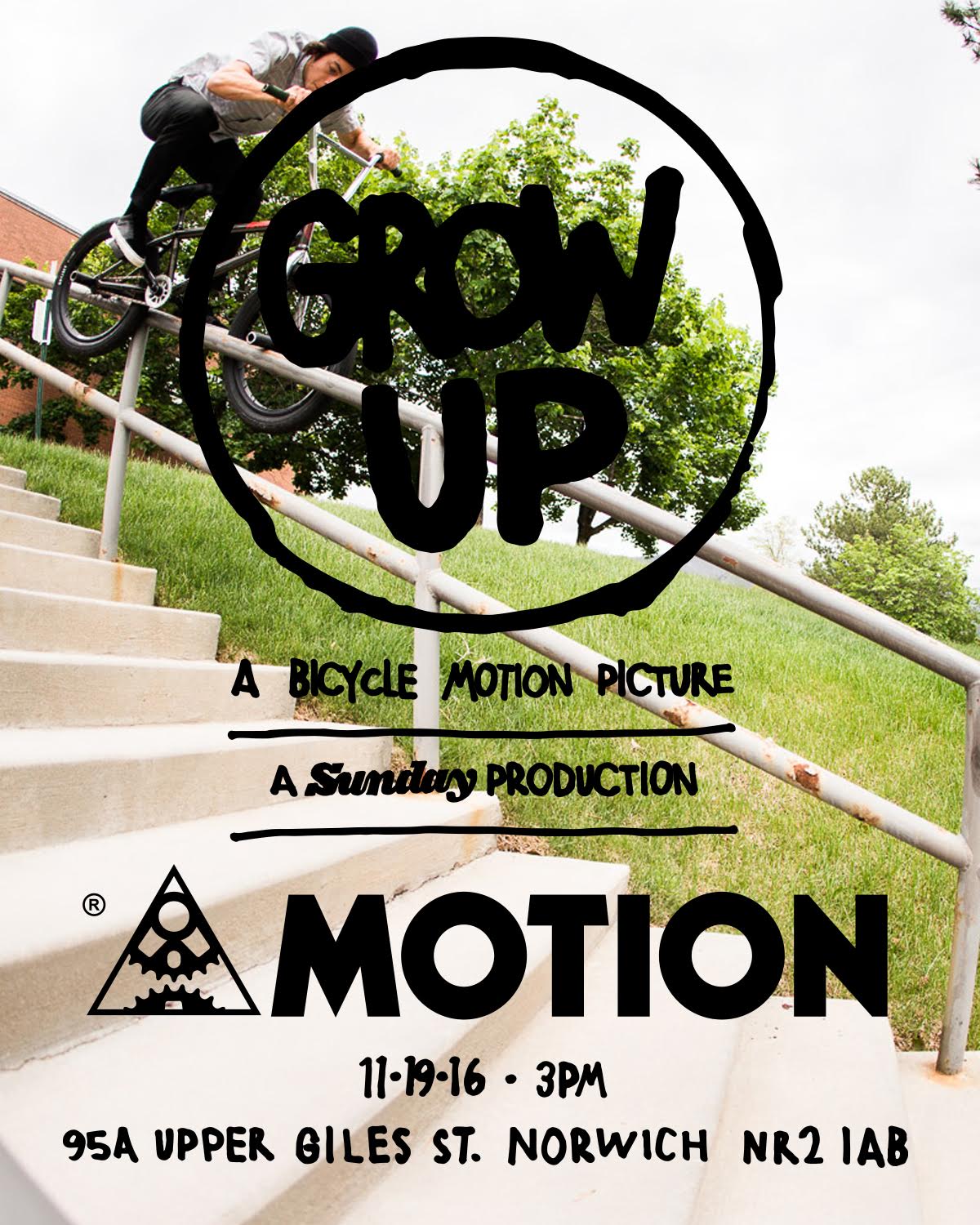 Motion BMX
19/11/2016, 3pm
95A Upper St Giles St
Norwich
NR2 1AB
---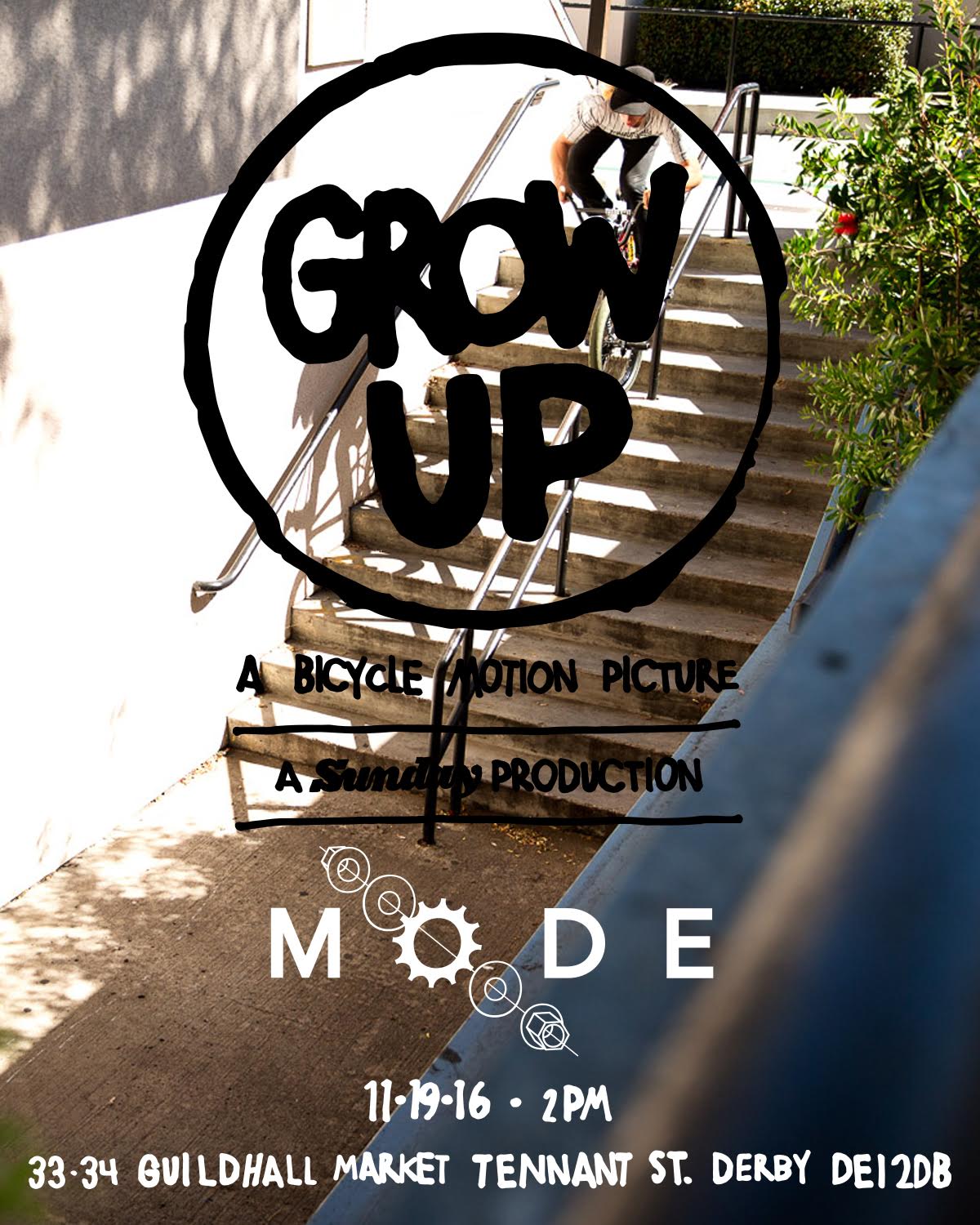 Mode BMX
19/11/2016, 2pm
33-34 Guildhall Market,
Tennant Street, Derby,
DE1 2DB
---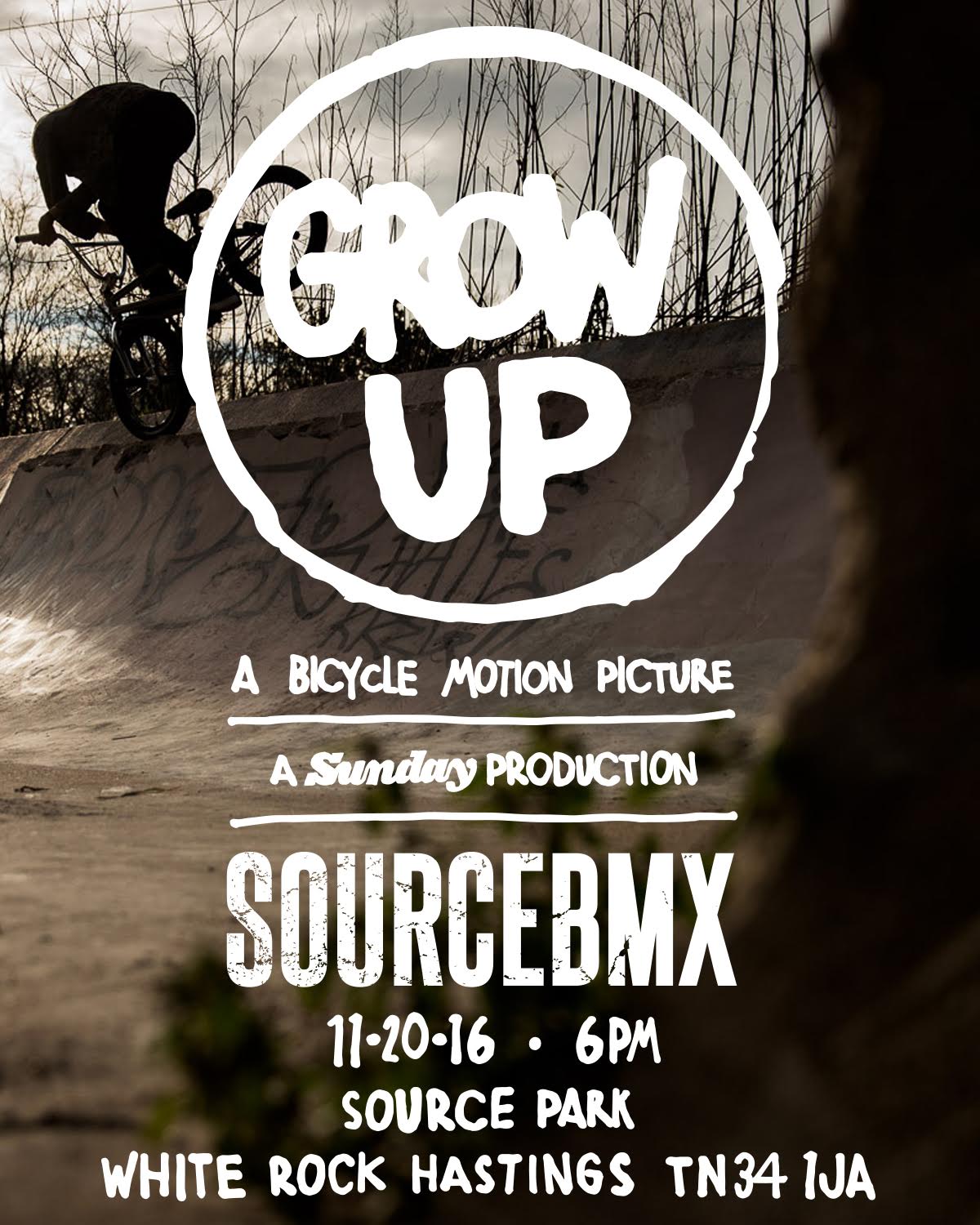 Source Park
20/11/2016, 6pm
White Rock
Hastings
TN34 1JA
---