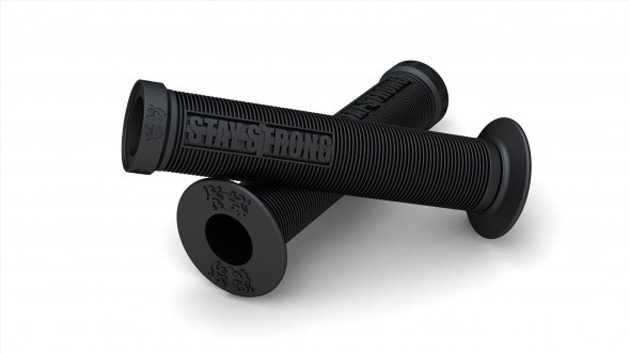 Here is a sneak peak of the upcoming Stay Strong collab with ODI. Following the succcess of the clamp on grip ODI have offered to make a single ply grip to appeal to the core BMX market and reach out beyond the race industry with this new offering. We've been going back and forth on designs for almost 2 months and this is what we've come up with! Very Stephen with the lions and crest detail .. These will be available towards the end of Summer in a number of colours so watch this space. Big thanks to Colby over at ODI for their continued support, we appreciate it!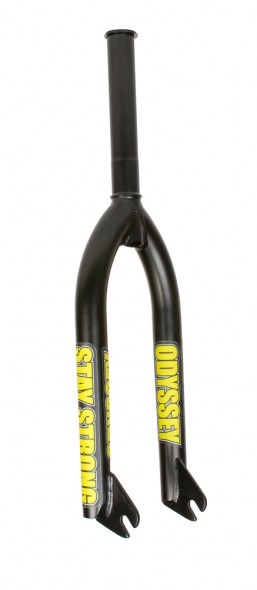 Stay Strong is proud to announce a collaboration with one of the biggest brands in BMX! Odyssey have come on board with a collab fork on their 41 Thermal model which is one of the most popular forks in BMX to date. These puppies will be available worldwide mid August through all major Odyssey distributors and your local bike shops. We will be stocking them in the webshop aswell. Collab stickers on a winning fork….simple but effective!
Odyssey will be supporting Stephen and Stay Strong with a royalty on every unit sold… Huge thanks to Jim Bauer at Odyssey for making this happen. We will keep you posted with delivery dates as we get closer.
STAY STRONG.