Today is St Georges day! over time it has developed into the day that we should celebrate being English and what it means to be English. It is not nationalism or racism, just a day to celebrate what English is. So, here is my St Georges day BMX appreciation of England.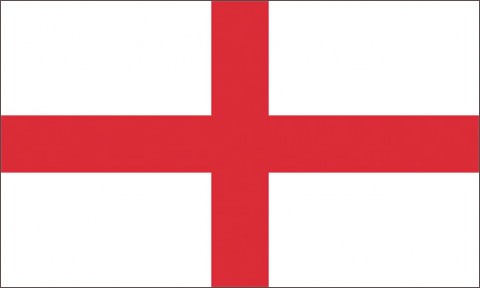 Spots
An English spot is grim. It's going to have a shit run-up, either glass spread about the place or some kind of flagstone with slippery moss on it. It's going to have traffic running past which means it's awkward and dangerous to ride. If you're talking about a bank then it's going to be made of crazy paving with rough pieces of concrete jutting out. If we're talking about a rail then it's going to have been painted 60 times, flaking away and rusty, it's going to move around and it's going to be at least six inches higher than a comparable American rail. Transitioned banks? You've got to be kidding! Natural quarter? Now you're dreaming. An English spot is shit, and because they're shit we make the best of what we have.
Weather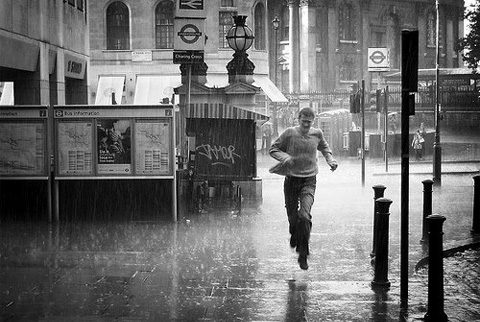 This drives the foreigners nuts. 'But what if it's raining?' is a question they often ask. "We'll we'll just come back then wont we?". You ask a stupid question and you'll get a stupid answer. It's character building, this ain't no Huntington Beach! You want to go ride street in another town or city, you get on the train or in your piece of shit car and you go. If it rains then you'll cross that bridge when it comes to it. You can find something under a bridge or inside an ASDA car park. I bet no-one has ever tried to film a Nora Cup video section in the North East of England. No way, the weather is the usual biggest complaint in England, this is a hindrance to filming more than any other factor, especially in the winter. (It can be done, see the One More Brew video.) Dedication is what the English weather will provide you with. You'll never take a sunny day for granted as an English BMX rider.
Skateparks
Want to see what an American public skatepark looks like? This is in San Jose…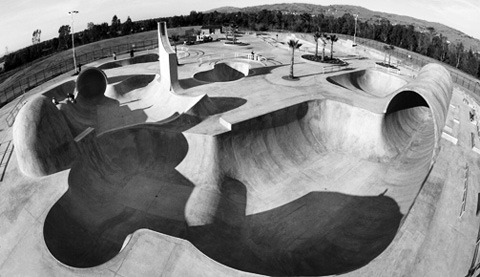 And this beauty has just been constructed in Mile End, London!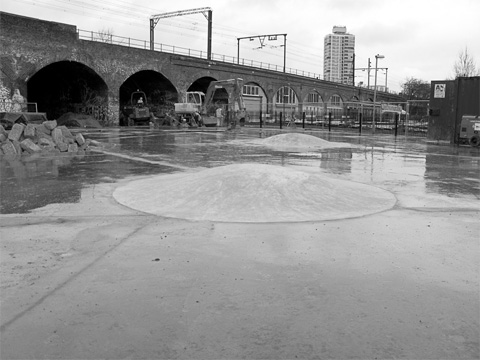 Worlds apart I suppose. I know I've used poor examples there but when you actually think about the free public resources available to riders all over the world, we don't have the best facilities. But, when we can still produce ramp riders like Harry Main, it gives credit to the ambition of the Englishman.
DIY
Without sounding like a fool I did need to put these two together. Trails and Ghetto Parks. When the council can't be arsed to build something for the youths they do it themselves, this is about as punk as it gets. What are we going to do about it? Are we going to moan, complain and stop riding? No, we're going to do it ourselves. We take that trip down to B&Q and we buy a spade and we dig some jumps, a few years later they'll look like this and your life will probably revolve around it. Trail riders are trail riders for life. Rain or shine they'll be pissing off girlfriends and wives to spend a Saturday shifting earth with the boys.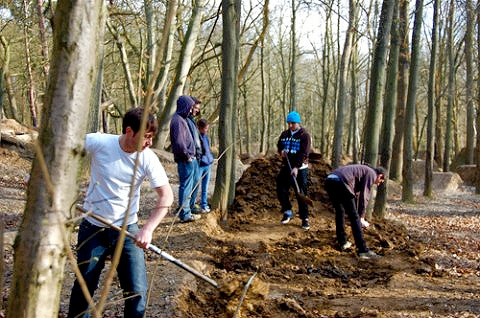 Boys digging at Chertsey…
On the other hand, if dirt isn't your thing, you could steal a few hundred bags of concrete from local building sites and build yourself a concrete skatepark. The boys from Bicycle Union did it and it's near on ten years in the making. Now that's dedication and a big 'f*uck you' to the man.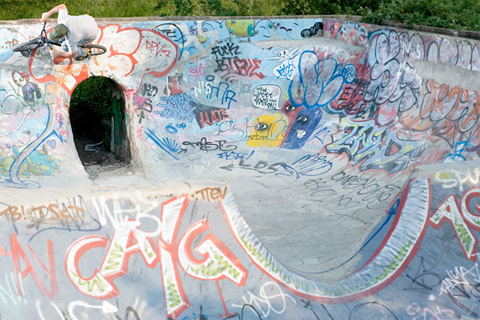 So, with all of these problems, why on earth would we want to live here? Why wouldn't we just jump on a plane to a hotter country and spend the same money on a bigger house where the weather is perfect and you can ride everyday? Because England is home? Because the people here have got their heads screwed on? Because BMX is fun? Or just because everytime the sun is out, you know it's time to go for a ride.
Long live England. Happy St Georges day everybody. (If you can think of any other typically English steriotypes then let's get them documented in the comments)

-Robin