On the theme of all things English I thought I'd point out five amazing riders to come out of England. It would be pretty hard to pick five all time great UK riders, so I'd have to limit it somehow. So I'm going to say since the millenium. This decade I suppose?
Now this isn't going to be everybodies cup of tea, but I'm going to give it a shot. I don't know what criteria I'm using but if you disagree, just let me know and why! Here goes…

Kye Forte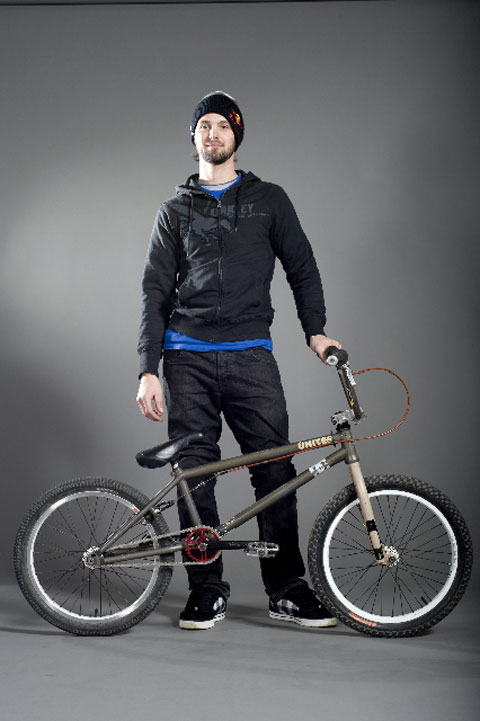 The older brother of the Forte clan, Kye is undoubtedly one of the most focused and professional riders this country has ever seen. Kye's racing background I'm told is a great reason for such drive. His bike riding talent has earned him many a contest win, he's travelled the world and rides everything from street to dirt and all with a style that's recognizable from a hundred feet away. If you see Kye snap a tabletop, you know it's Kye. That, as welll as his commitment to actually having fun everytime he rides his bike, is why Kye is in my top 5.
Bas Keep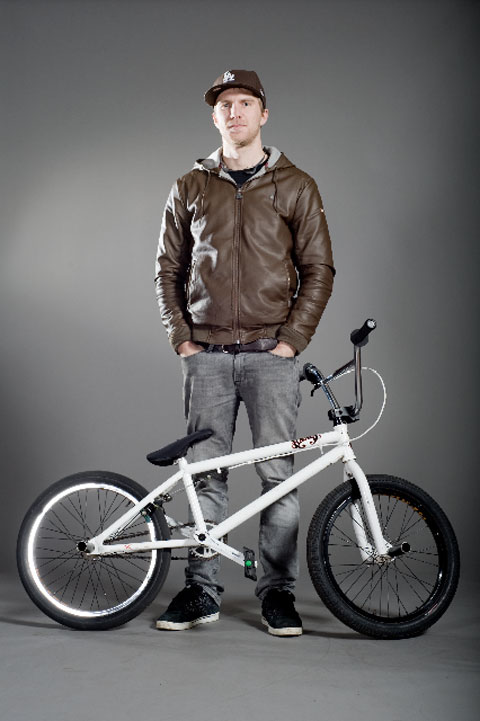 I remember reading about Bas years ago as this wonderkid who has power and style beyond most peoples comprehension. I think you only realise how true that is when you spend time with a person. I spent a year riding with Bas and he showed me that the impossible is possible. The internet has ruined the spoken word of legends; in years gone by, a pro riders visit to a skatepark would be talked about for months afterwards but in these times if it's not on Youtube then it didn't happen. Bas' visits to skateparks usually result in him doing some lines that's never thought possible, these visits are still talked about and will be for many years.
Simply and utterly the most stylish rider of the decade, nobody comes close. Mike's riding is a continued source of frustration for anybody that's the jealous type. Mike embodies youth and his carefree attitude make watching him ride realise how simple and impressive BMX riding can be. After you've sat through an ametuer contest and watched 50 kids hungrily force their way through a street course, it's quite profound how watching Mike effortlessly flow around can make you feel. In a totally non gay way of course…
What to say that hasn't already been said. I couldn't have written this list and not included Harry, especially after his epic web edit last week. I remember meeting Harry for the first time a few summers back, trying his absolute hardest at all the contests throughout Europe. I remember thinking how determined he was to be good at what he was doing. Nobody else was doing back to back 720's over spines but this 18 years old from the North West of England was. Harry's now a big name in BMX and it's perfectly possible that he could become a household name in the future.
Jamie Bestwick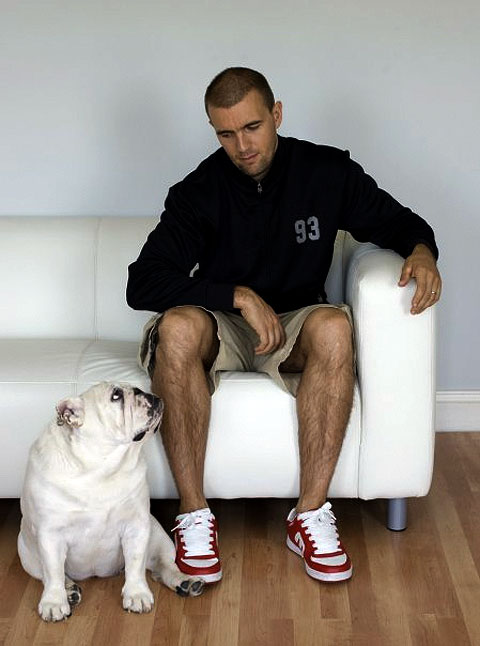 Photo from Facebook – Best photo ever!
Nobody could ever argue with this. Perhaps you could argue that he might not fit into my 00's category as he's been riding longer than any of the other guys but then I'd encourage you to sit through just one of his video parts. It's such a rarity that a BMXer gets to see a vert ramp used properly. I'd never seen it until I went to the states. When you see someone do a 10ft 540, you actually understand how serious it is. I've seen plenty of crazy street gaps, enough knockouts and broken bones at the skatepark but nothing in my whole life has been as stimulating as shocking as standing on the deck of a vert ramp and watching it being used by the best vert rider in the world. That man is Jamie Bestwick.
So that's my top five best riders of the 2000's… Obviously my opinion, What's yours?
-Robin Fenlon