What is this life? Today Vince dressed up as a cowboy and we rode Heath Pinter's trails with a HEAVY crew, then put a sticker on Jason Enns' miniature horse, rode a full-size horse, went to some kind of bikini bar, rode a school, got drunk with Enns… Again, what is this life?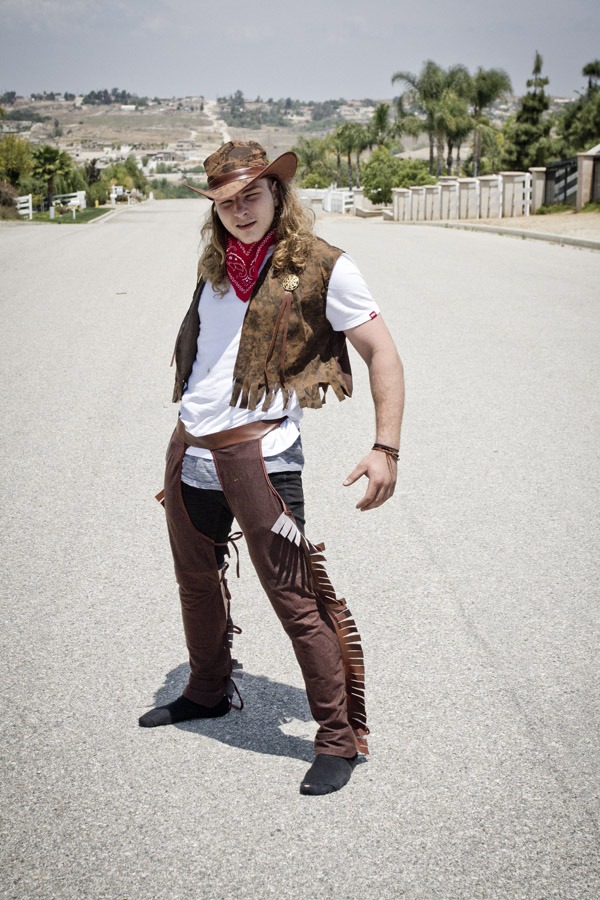 Sheriff Mayne.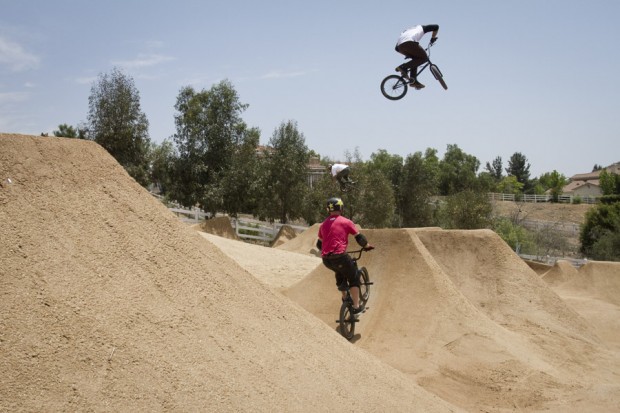 Corey Bohan and Ryan Nyquist cruising through Heath Pinter's backyard trails.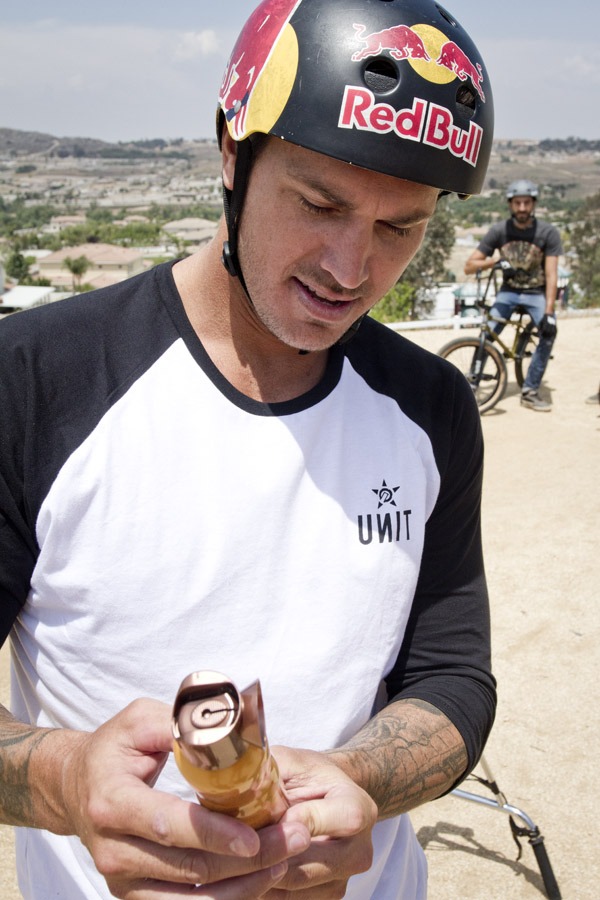 Bohan helped out with some fake tanning…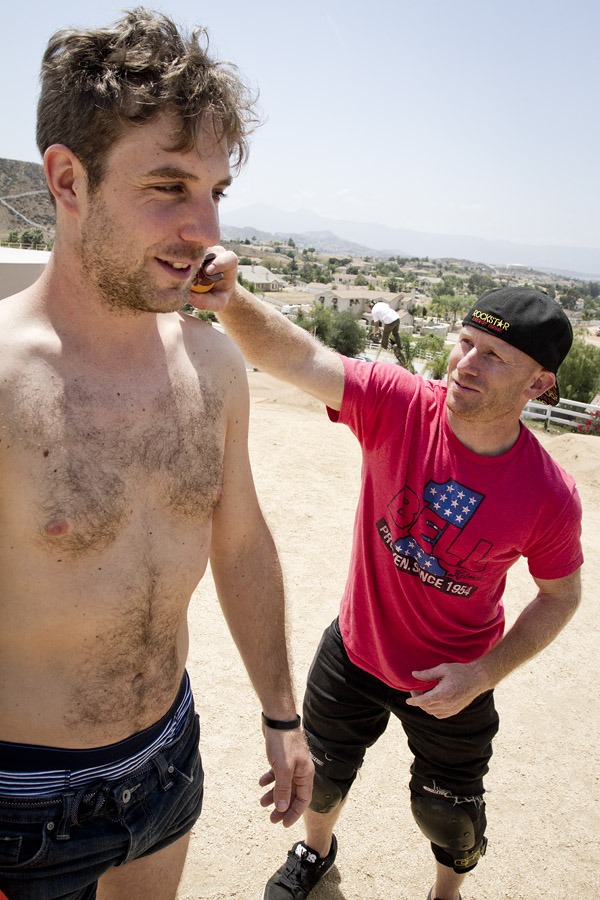 Nyquist stepped in too.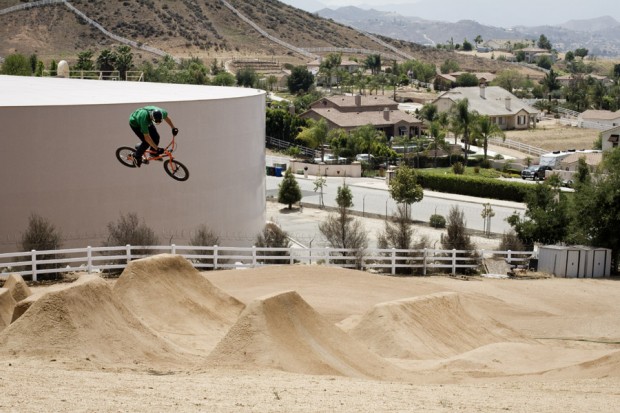 Gary Young, chill 360 on the 2nd at Heath's, Riverside.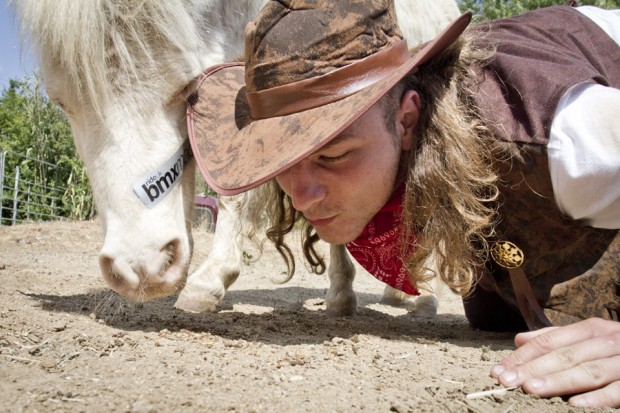 Oscar the mini horse didn't mind being stickered by Sheriff Mayne.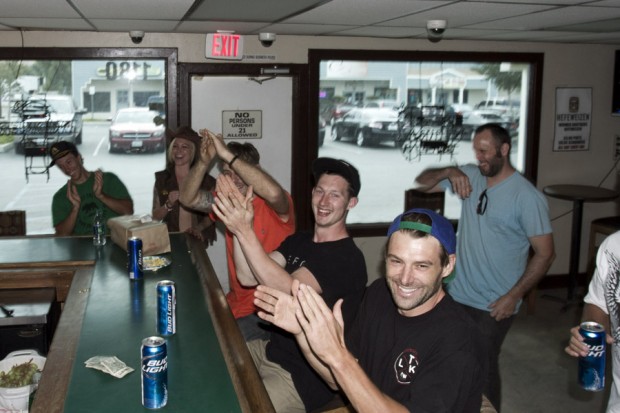 Bar chaos. Literally fucking chaos.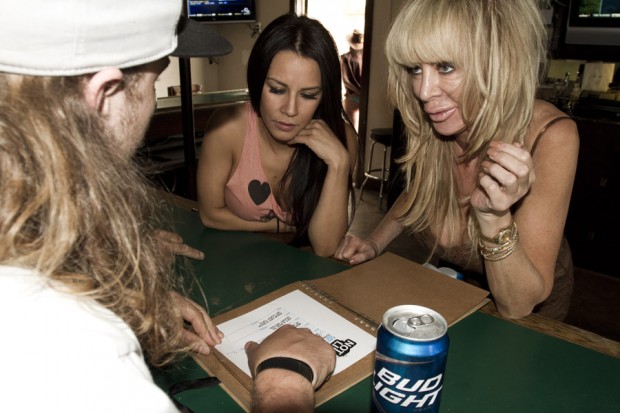 These two ladies ran the bar. Lovely.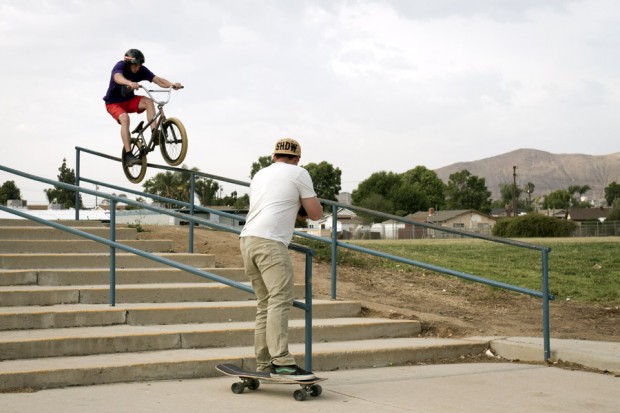 We also rode a couple of schools with Biz. Alex killed it at both. Here he is icing THAT rail…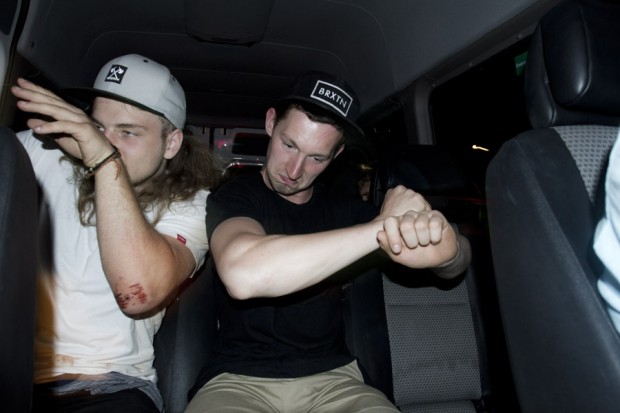 Developments from the bar chaos.