Ride UK Reader Awards
Date – 17th Dec
Venue – East Village, Shoreditch
Your votes are in and the awards have been given out… And what a night it was!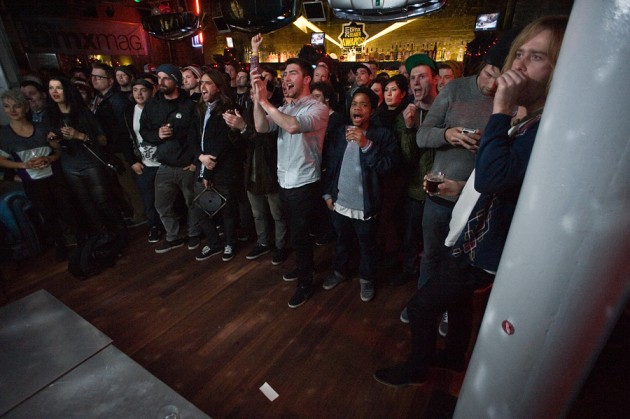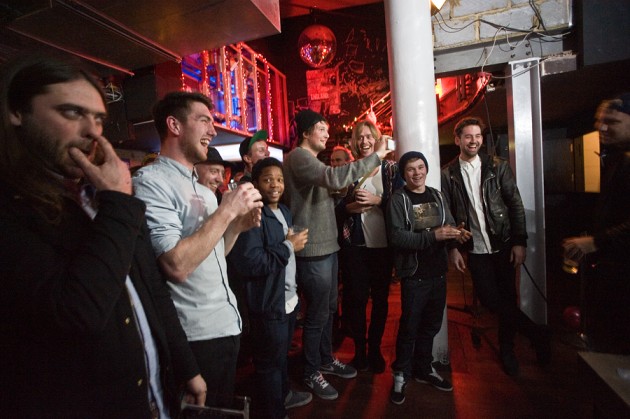 Almost the whole of the UK BMX industry were in attendance, old and new faces mingled, the chat flowed and the drinks flowed even harder. After everyone had caught up on who's doing what and when they are doing it, the awards were announced by our very own MC Cleggy. And the 9 lucky people who walked away with a 2011 Ride UK Reader Award were –
UK Park of the Year – Adrenaline Alley
UK Retailer of the Year – The Source BMX
Ride UK Cover of the Year – Issue 150 Dan Lacey
Worldwide Rider of the Year – Aaron Ross
Ride UK Lifetime Achievement award – Bas Keep
UK Trails Rider of the Year – Matt Priest
UK Park Rider of the Year – Harry Main
UK Street Rider of the Year – Dan Lacey
Brand of the Year – BSD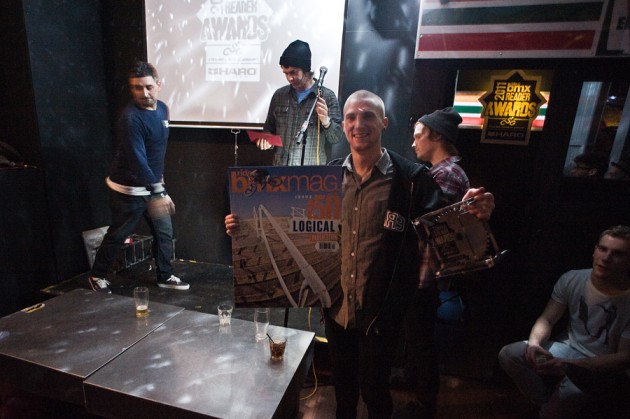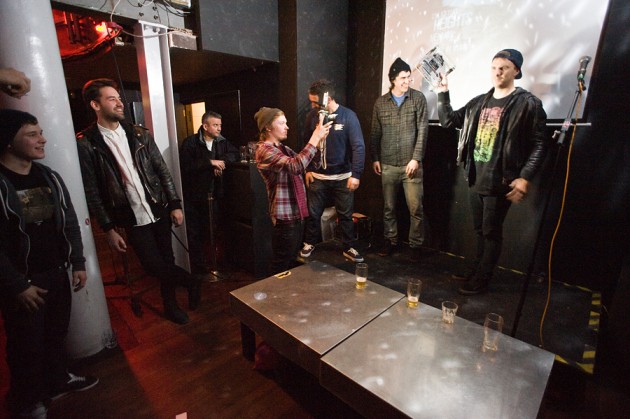 Thanks to all who voted and spent the 20mins filling out the Reader survey.
Bring on 2012!!