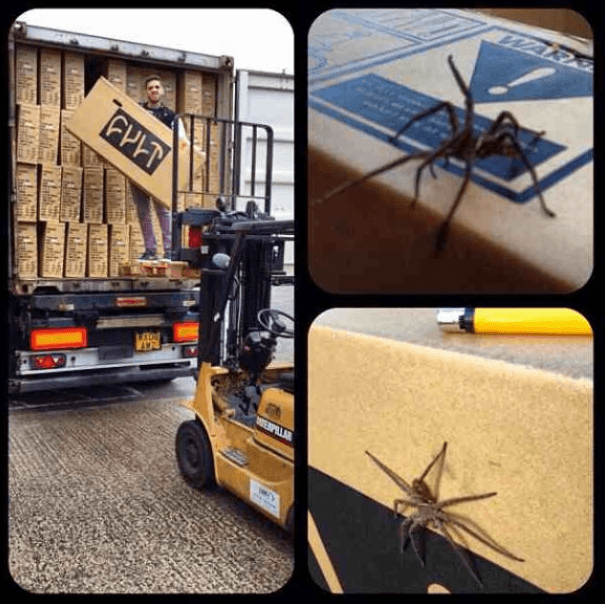 The age old expression 'I've only got one pair of hands' has echoed through warehouses of Great Britain for centuries. Seventies, based in Hastings, took what was initially an unwelcome delivery of their newest team member, an arachnid called 'Huntsman' from Australasia.
After darting out of a container of Cult completes, Seventies CEO Stu Dawkins was quick to press this critter into service. "I'd seen him move swiftly through the dispatch area of the warehouse, and instantly knew he had potential in the packing dept, so got him in for a brief interview, which subsequently led to a full time position"
It wasn't long before this migrant work horse was on the books and packing orders for BMX stores throughout the UK. Colin White was impressed, "Right away this 8 legged Fiend had complete control of the warehouse, productivity for this week rose by 80%. He can do what three humans can, for a fraction of the cost" We later discovered that the Huntsman was on a ration of pork scratchings and wasps, with no pension plan.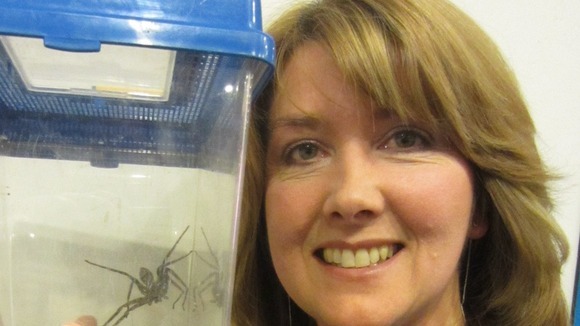 By Friday immigration officials at the RSPCA got wind of the Huntsman's activities at the BMX distribution firm. After a dawn raid the arachnid was captured by trained arachnophobots and put into a fairground styled fish tank, so staff could pose with him for Instagram selfies. "He's a smashing fella, but wouldn't want to be left alone with him" Said Sue, who makes cups of tea and coffee at the RSPCA office in Hastings.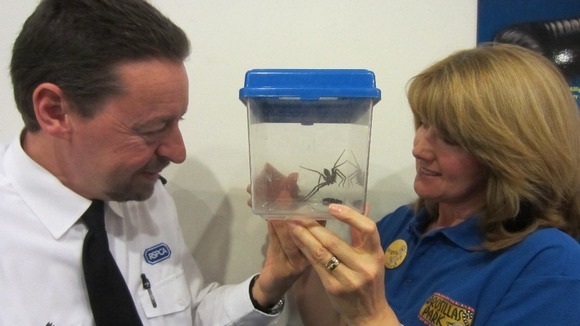 "In all my years of capturing spiders, I've never once seen one who could pack bike inner tubes so quick, and with so much precision" said Mike of the RSPCA's web development team.
Seventies are in the process of applying for the correct work permit for the Huntsman, so he can fulfil his full time work commitments in the UK. Until this is cleared, he's currently established home in the wing mirror of a 2002 Pepper Red Ford Mondeo.
More to follow…